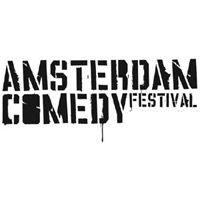 The 4th edition of the Amsterdam Comedy Festival starts on 27 May, bringing the best in international comedians to the Melkweg theatre.
British, Irish, Australian and American talents will test their punch lines on three stages. With one easy ticket, audience members can jump from show to show sampling their favourite showmen.
Whether you fancy a silly sing along performance, caustic sarcasm or the side-splitting laughs of impersonations, the Amsterdam Comedy Festival has it all!
Being one of Amsterdam's most renowned hot-spots, the Melkweg is a venue that offers a great atmosphere, bar life and cosy seating. It's located in the heart of Leidseplein meaning that after the show, the fun can go on.
The festival is on for one night only, so get a head start on your Amsterdam planning to guarantee you get the best in international laughs!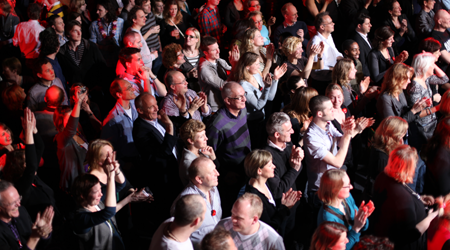 Laugh out loud with big comedic names including:
David O'Doherty (Ireland): Winner of the prestigious Edinburgh Fringe Festival in 2008, O'Doherty specialises in a mix of hilarious wisecracks, and silly songs played on his electronic keyboard.
Brendon Burns (Australia): Another Edinburgh Fringe Festival winner, Burns surprises with a brutally funny act, ranting about whatever bugs him in life.
Wil Hodgson (UK): Former college lecturer and wrestler, Hodgson began performing comedy in 2003. After winning the 2004 Edinburgh Fringe Festival award for Best Newcomer, he has dominated the stage with his bright pink hair and love of 1980s girl toys like Care Bears.
Richard Herring (UK): After his famous appearance on Dutch TV programme Madiwodo-show with Paul de Leeuw, Herring has become a living legend both in the UK and in Holland.
Dave Fulton (USA): Time Out Amsterdam calls Fulton a comedian "representing the tough talking, risk-taking school of Yankee comics."