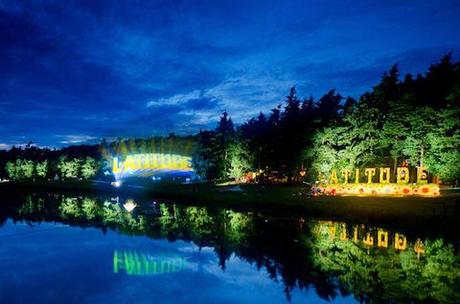 To celebrate this years Latitude Festival we have compiled a playlist from our favorite artists who will be playing at the event:

Latitude Festival will be held at Henham Park, Southwold in Suffolk from Thursday the 12th to Sunday the 15th of July.
This is the seventh year of the multi-arts festival and Neon are looking forward to seeing many of the festivals headline music acts such as Bon Iver, Bat For Lashes, comedian Reginald D Hunter as well as taking in some performances from the National Theatre and Sadler's Wells.
There have also been some new recent additions to the festival: Chilly Gonzales, Van Dyke Parks and Britten Sinfonia, Demdike Stare, Revere, Deap Vally, Splashh, Mick Flannery, The Staves, Twin Shadow, Mark Lamarr's God's Jukebox presents – Wanda Jackson, Gizzelle and The Delegators & Big Boss Man.
New arts additions to the bill include: BAFTA, The Gate, Canon Giles Fraser, Mark Ravenhill, Julien Temple, and The Wellcome Trust, Penny Arcade, Sadler's Wells present The Wah! Wah! Girls, David O'Doherty.