Mehendi which is also widely known as "Henna" is popular worldwide for hands and feet decoration in various special occasions.  There are many rituals & beliefs attached to applying mehendi in the Countries such as India, Pakistan, Nepal, and Bangladesh.
Let's talk about the some

Latest Arabic Mehndi Designs of 2016 with Pictures

that are getting more fashionable.
Floral Arabic Mehendi Designs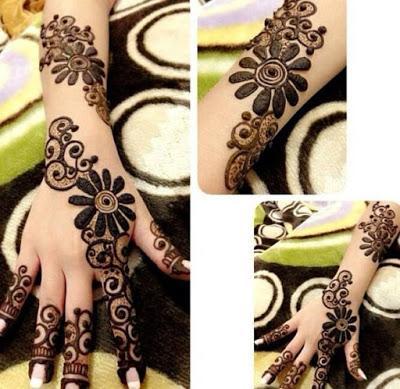 Check this beautiful

Arabic Mehndi Design

where the flowers & leaves are very well drawn in an intricate pattern. The Thick flower & leaves outline add an awesome detail to make it look eye-catchy.




Simple Arabic Mehendi Designs

Just fill some flower on the palm starting from index finger.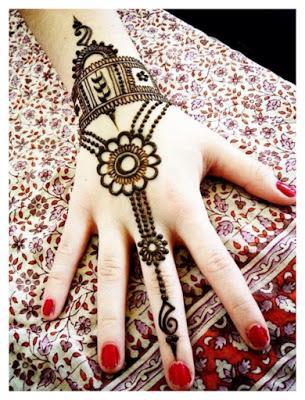 Related Article: 
Different Types of Mehendi Designs with Images
Occasion Arabic Mehendi Designs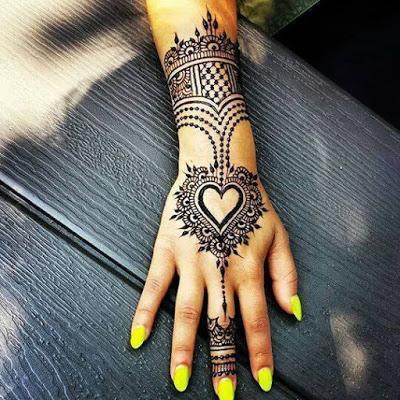 This

Mehndi Design

is easy, elegant and best suitable for most special occasion. In fact these even look good on kid's tiny hands.  No shading or intricate patterns in this design but still looks so damn beautiful on the palms.




Shapes in Arabic Mehendi Designs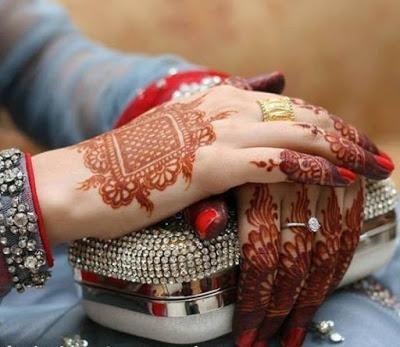 Just keep adding motifs, hearts & round shapes to make your Arabic Mehendi Designs look extra special. They look fantastic for religious and wedding functions. The more motifs & patterns in your design- the heavier look to your mehndi.
Star-Y Arabic Mehandi Design: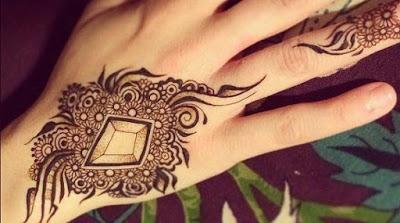 The small stars are surely going to favorite among teenagers to decorate their palm.  Customize this design as you like by adding glitters, stones, different colours, shades, etc.  
Glittery Arabic Mehendi Designs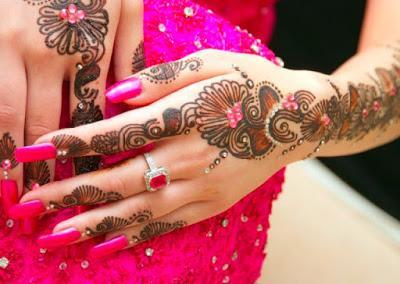 Adding glitters, coloured stones or beads make your outfit look extra special.  You can also add extra sparkles while final coat for the heavy design glance!  
Elegant Back Hand Arabic Mehendi Designs
This elegant design has the same design on the fingers design and the rest is filled with different patterns. This makes the design look clean and attractive.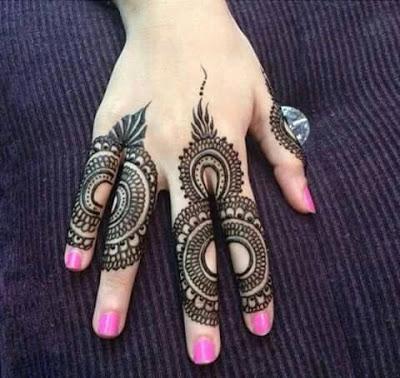 Ethnic Arabic Mehendi Designs
Fill your palm with intricate and detailed designs containing motifs, flowers, leaves, etc. Black mehndi is in vogue to outline the designs and also to fill up some spaces to create shades.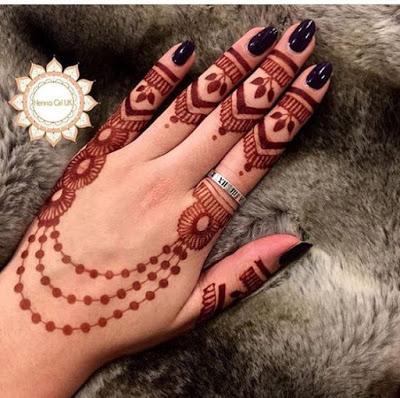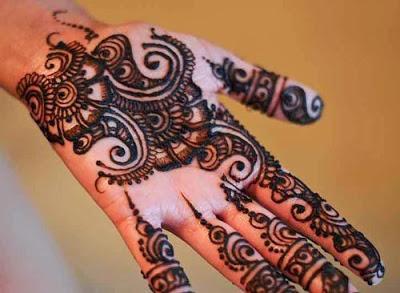 Find some more very attractive and trendy
Arabic Mehndi Designs
at
Ethnico