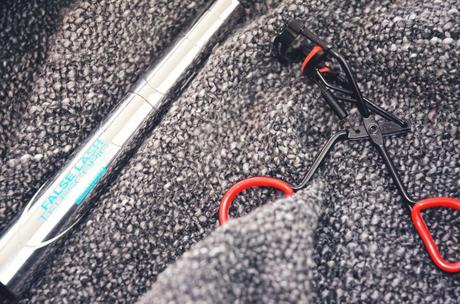 Given the choice of only being able to use one beauty tool for the rest of my life, you could bet your bottom dollar it would be the eyelash curler, no question. Often referred to as an instrument of torture, among non-beauty lovers anyway, they perform nothing short of miracles on my elephant straight lashes, immediately lengthening and giving a lovely fluttery curl. 
Recently, my (rather cheap) old pair bit the dust, so I thought that it was about time to invest in something bigger and better. However, I couldn't quite bring myself to part with £20 for the ever-hyped Shu Uemura's so I got cracking on the search for a dupe instead. The trail eventually led me to the Mister Mascara Lash Curler's and with eager anticipation I placed an order for them. And my excitement wasn't for nothing. Boy-oh-boy are these good. Coming in at around £6 they were a nice budget alternative, but that's not why I love them so much. With a gentle curving shape (supposedly the exact same as the Shu's), these fit my eyes perfectly, allowing for a nice curl which can start near the base of the lash, adding lots of length. And with 6 replacement pads thrown into the mix for free, I can already tell that they will be with me for a long time to come. 
On its own, that would be enough for me on an everyday, no makeup basis, but when I want to amp up the look, there are a couple of other products that I like to use. My favorite mascara comes in the form of L'Oreal False Lash Telescopic, which I recently treated myself to (as celebration for the end of controlled assessments!), and it has to be waterproof. I holds a curl like no other, and although you won't be getting a lot of volume from this, if it's volume that you are after, this is the creme de la creme. Other than that, (bit of a weird tip this one), I find that applying a little vaseline on your lashes before curling can really help hold it throughout the day - due to the oils I'm guessing - and it really helps nourish and encourage them to grow too. 
 Fluttery, long, defined and curled lashes complete, I'd be happy to never wear any other makeup (okay, maybe that last bit's a lie ... ) 
What are your favorite lash products?