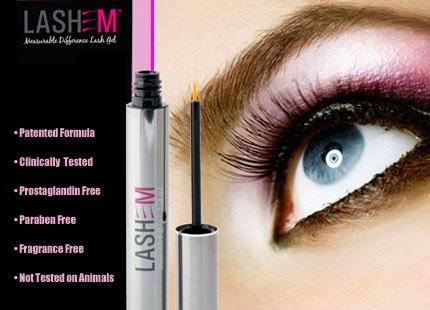 One of my favorite mascaras. It does what it says it does and can't beat that. I love it and it doesn't feel or look clunky like many of them do. Double Trouble has dual ended brushes with different type of bristles to achieve two types of looks.  Both ends contain our advanced volumizing mascara, with one end a feather bristled brush for natural volume, and the other end has the short bristle brushes for length. Use both for optimal lash distance.
MASCARA & PRIMER, WITH LASH ENHANCING SERUM
FULLER, THICKER-LOOKING LASHES— INSTANTLY
NOURISHES AND CONDITIONS
CONTAINS TROPICAL PLANT-DERIVED WAXES FOR HIGH-GLOSS SHINE (CARNAUBA WAX, CANDELILLA WAX)
SMUDGE-PROOF
WATER-RESISTANT
Good Benefits:
Eyelash boosting formula.
Protects your lashes and is designed to help improve the overall condition and appearance of eyelashes. 
Specifically formulated to deliver essential proteins, vitamins and rejuvenating ingredients that can nourish the structure of lashes, while adding shine and appearance. 
It is ideal for women and men with brittle, weak, thin or short eyelashes. 
Helps amplify volume by strengthening and rejuvenating lashes. 
Helps promote lash flexibility and durability. 
Adds moisture and shine to lashes and improve elasticity. 
Can also be used on eyebrow. 
Great for lash extension users! Help those broken, brittle lashes.

WE all need help for our lashes!! Does it work? Well I think so. I have been about to use this one for a longer period of time and due to the fact there are no paradens in it I think made a difference for me.
You apply it like you do eyeliner right up at the base of your eyelashes. Using more isn't going to make it work better or faster so do waste it.
For once I think this lash grower is worth the money, the mascara is just too cool. I love being able to create the best looking lashes with one mascara.
Visit their site at http://lashem.com/double-trouble-mascara/