While staying a Caesars Palace and recommendations for friends, we decided to try Serendipity 3 which was just outside the hotel on the strip. With an old-fashioned ice cream parlor decor.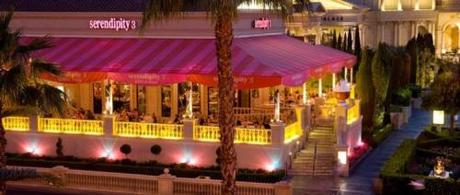 With so many recommendations we began with its famous Frrrozen Hot Chocolate drink that blends 20 different kinds of chocolate into an icy cocoa concoction. It was a soo good, and topped with cream and chocolate curls! We got the basic Frozen Hot Chocolate but they had many different varieties. It was the size of a fish bowl!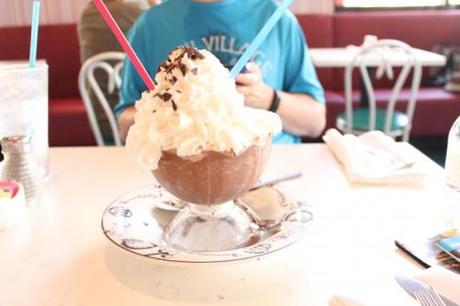 Tip – American Lingo
Over easy – Running yolk, soft whites
Over Medium – Soft yolks, hard whites
Over Hard – Hard yolks and whites.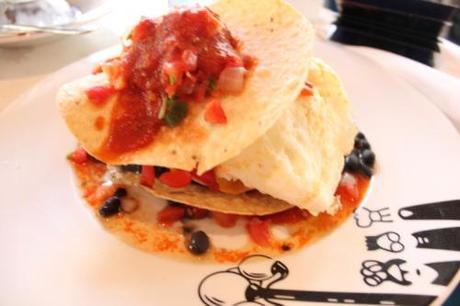 As we went for breakfast I decided to go for the Holy Huevos Rancheros which I got without the Chorizo but with roasted peppers instead, black beans, ranchero salsa, queso fresco, pico de galla, 3 over hard egg whites stacked high with tostadas ( corn tortillas)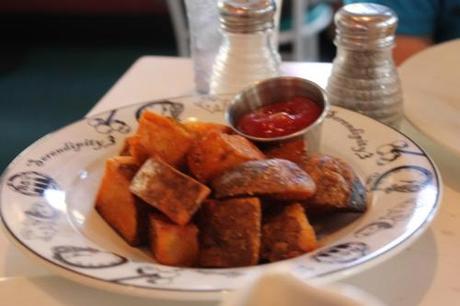 We got some breakfast potatoes on the side, which were so delicious and crispy! It's like they were triple fried with the skin! Yum yum! My mouth is watering thinking about them!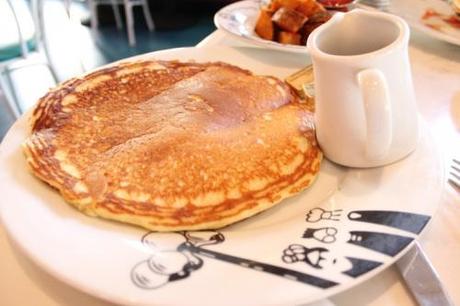 Yes we had a side of pancake too! Now this was probably my best pancake ever! Yes better the IHOP, better than my own ones! so fluffy, soft and melt in your mouth! smothered in maple syrup -  you have to get one!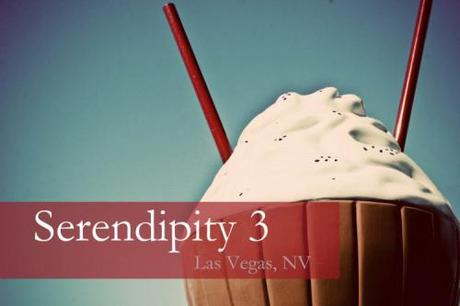 Now the portions are huge, I struggle to even eat 1/2 of the food! However I ended up over stuffing as it was so amazingly good! Definitely a great breakfast place in Vegas as not many around!
http://www.caesarspalace.com/restaurants/serendipity-3.html