California Pizza Kitchen is one of my all time favorite places to eat!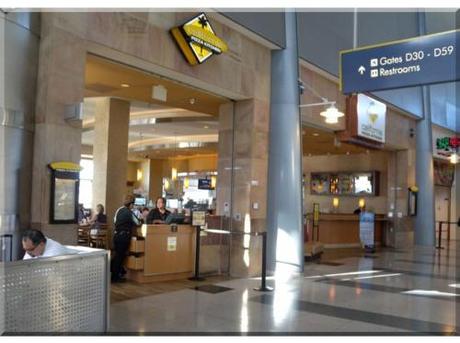 Now that I'm healthier and not wanting to put weight back on – you have to be careful what you order. So this time me and hubs decided to do sharers. We shared the Spinach Artichoke Dip which is served with tortilla chips served warm. Its one of those classics which I used to have when I lived in California – and the fact it's still on the menu shows how good it is! My Hubs pretty licked the bowl clean!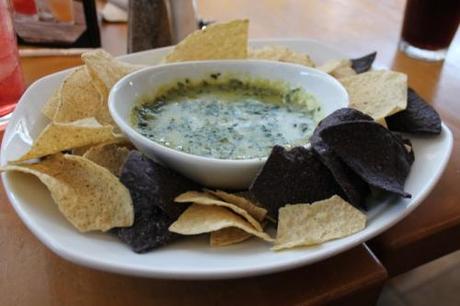 I wanted something cold but different, and went for a Cranberry Cooler – which was Cranberry juice with soda water over ice. It was light and yet refreshing, not too sweet and low in calories! Plus as its America – free refills! So I did have a few!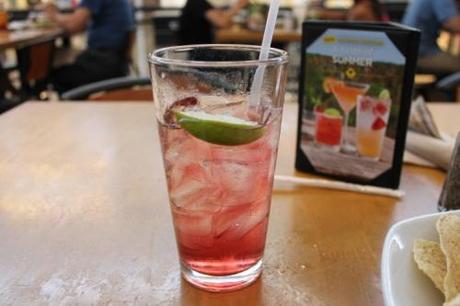 For mains we opted for the classic Tostada Pizza on a thin crispy pizza base, with black beans, cheese, lettuce, tortilla strips and ranch dressing served with roasted salsa! Again as we shared it – it was the perfect size, I had about 3 slices and hubs demolished the rest!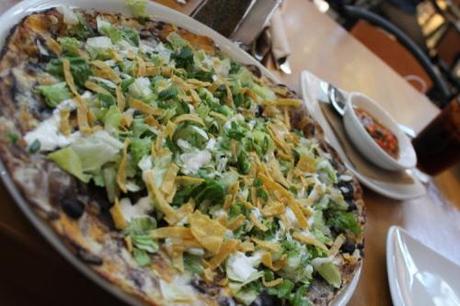 As we shared – I didn't feel over stuffed or uncomfortable. We decided not to have dessert.