Where else to go for dessert but the amazing Cheesecake Factory. We decided to stop in for a quick cheesecake – but the choice was endless! You name it – they had it!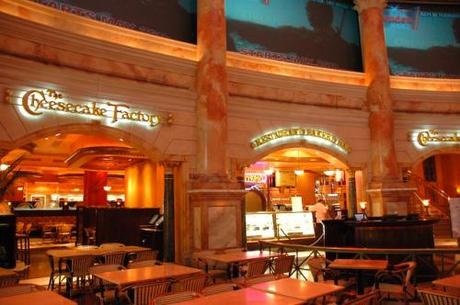 Some of my top few I was trying to pick from was Reese's Peanut Butter Chocolate Cheesecake, Dulce De Leche Caramel Cheesecake, Chocolate Chip Cookie Dough Cheesecake and Brownie Sundae Cheesecake.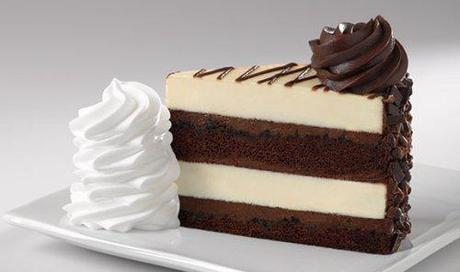 I ended picking the 30th Anniversary Chocolate Cheesecake, layers of chocolate fudge cake, orignal creamy cheesecake and chocolate truffle cream. ( Above is the official picture from Cheesecake Factory, Below is my picture!) As you can see this cheesecake was amazing…cake and cheese cake in every bite! However it was massive, I only managed to eat 1/3 of it!! I know epic fail!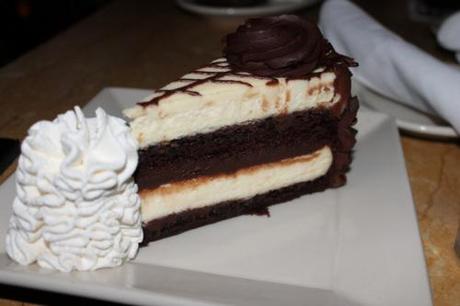 My Husband had the Raspberry Chocolate Truffle Cheesecake, a creamy cheesecake with chocolate and raspberries.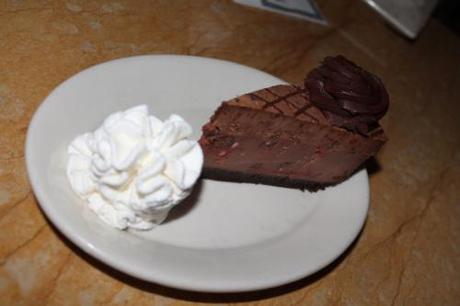 I wish we had time to eat from the regular menu, as it was so extensive, but the Cheesecake was worth the visit.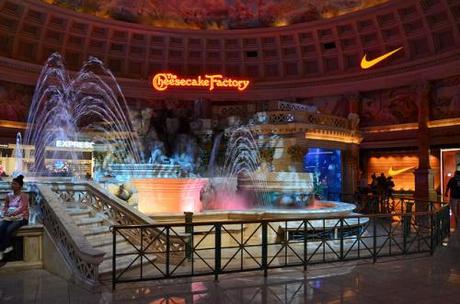 As we sat on the outside bit, we got to see the volcano/fire show at by the fountains.
http://www.thecheesecakefactory.com/