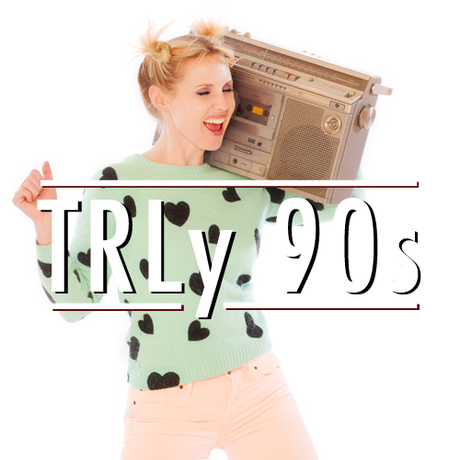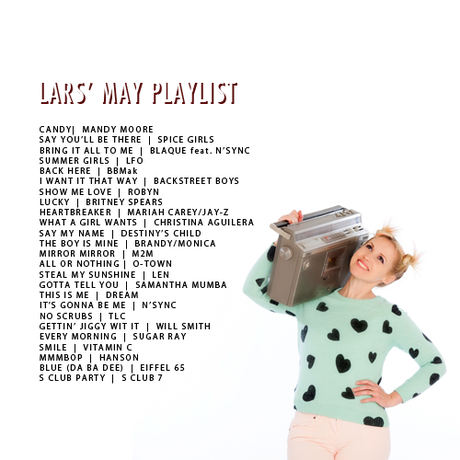 photography by Nichole Vanplaylist by Kev Nemelkaclick here to access the playlisthair by Jessie M
When Kev approached me about doing a 90s pop playlist I was like, "pass the Caboodle cuz I'm down!" This one proved to be one part painful and one part awesome. Painful because as I look at it now: I WAS the 90s. And the 90s were awful. Awesome because ummm, for the same reasons. 
Can we agree that the 90s was the most boring decade stylistically? It was a dearth of shape and color and anything interesting. Or maybe that's just how I dressed. I wasn't quite cool enough to really get into it. I was mostly a Gap girl. With some Calvin Klein overalls thrown in. When deciding what direction to go with this shoot there were so many considerations: gangster? grunge? My so-called life with chokers and such? Britney school girl? early 90s just coming from the 80s? Maybe I'm sensitive to all the nuances because I lived through them. We ended up trying a few different things out with my very collaboratively awesome photographer, Nichole Van who threw on some N'Sync and let the Tearin' Up My Heart begin.
But if you want to know what my 90s really looked like, check out the photos below and hear a few woeful tales.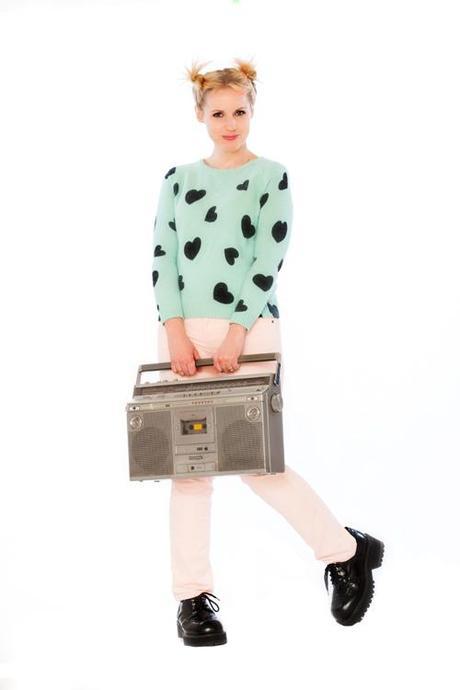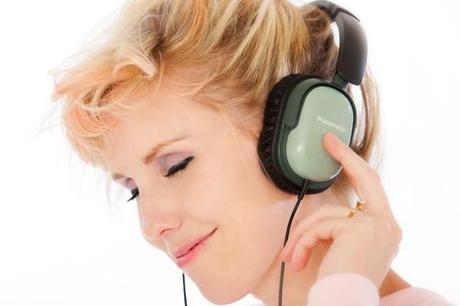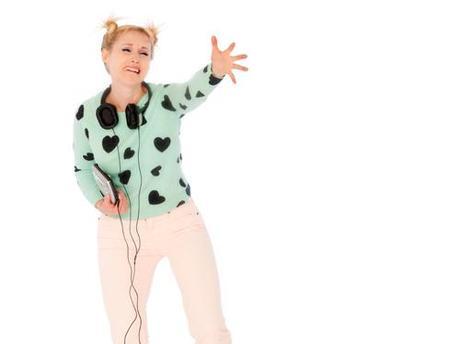 This definitely would have been me at any of the boy band concerts. You name it. I went. N'Sync was my main jive. (Weirdly, I was a JC girl). But throw in some Backstreet, 98 Degrees, BBMak, and I was a happy camper. For me, it was mostly just about shaking it because if I wasn't dancing in front of my mirror in my room, I was playing Bach on my cello downstairs. Oh the irony! It's either really bad pop or really beautiful classical for this girl.
BUT...this is really how I TRLy remember the 90s: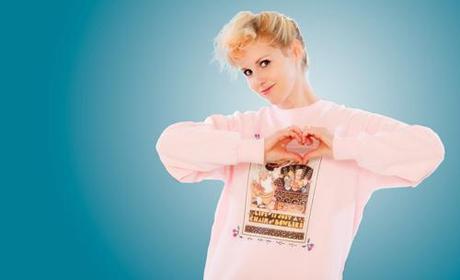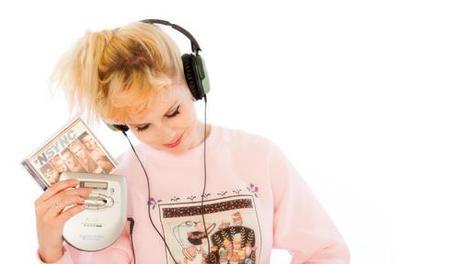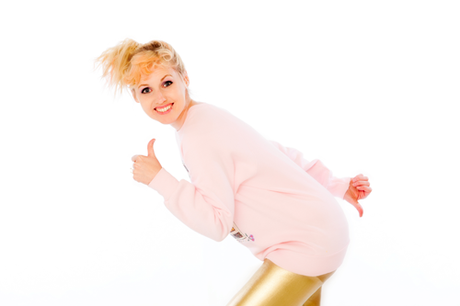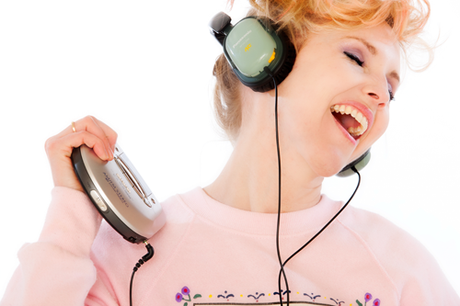 Maybe I would take Mary Engelbreit iron-on decals and apply them to all of my clothing. And maybe this continued into high school. And maybe I found this sweatshirt at the local thrift store and wore it to bed that night. Just maybe...
Happy 90s pop listening!
A huge shout out to Nichole Van who stepped in at the last moment to take pictures. I had THE BEST time with her. I think it was my favorite time on the shoot. I knew every single lyric to her playlist. And thank you to Kev for creating such wondrous playlists.  And thank you to Jessie Ward for doing the hair and make up. And thank you to Jefra for orchestrating much of it! And thank you to my intern Hillary for providing the awesome boom box and gold pants.