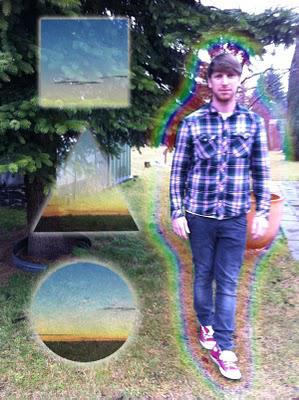 Occasionally there are milestone tunes, ones which cause sonic currents worthy of running a tempest aground, yet fortunately this cargo has been saved from the storm, so allow me the pleasure to dish out the goods. Today the tide has brought us Lanny May, a German artist who has willingly crafted exceptional electronic music these last 8 years. He has always delivered his listeners, what can only be described, as an exquisite and varying platter of audible proportions. Lanny provides the prototypes for the imitators, and maintains the missing elements of one's playlist. His obsessive fans like myself, are continually falling victim to his emanating touch of frequency synesthesia, that causes one to enjoy disjointed daydreams and melancholic blackouts (of a pleasurable nature).
This downloadable selection of indie candour and vocally aligned remixes, openly pays tribute to the shameless patterns that are internal to their original pop arrangements, but in this instance, they are sewn onto the blank canvas of electronica to hold an entirely different key and feeling. These remixes can be central to the dance-floor, climbing the apex of crowd control and uplifting emotion. Yet they are equally fulfilling in quiet comfort, creating essential room to breath and wind down.
Lisa Mitchell - Neopolitan Dreams (Lanny May's Neo Neo Mix)
Bon Iver - Flume (Lanny May Remix)
Abeloe - Averos (Lanny May Day Two Remix)
Radiohead - Reckoner (Lanny May's Krauty Remix)
Mia - Oder Nicht Oder Doch (Lanny May Vocal Mix)
Ryan Bingham - The Weary Kind (Lanny May Remix)

Lanny runs his own indie label called Maripoza Records, where he releases progressive techno and electroacoustic numbers by octave scaling melody makers such as Spada and Ryan Davis, who by way of note, are both well worth checking out. Take a quick glance into Lanny's studio past, and you will find an array of commendable collaborations with tweaked engineers such as Paul Hazendonk, Umek, Minilogue, Jesse Somfay and Matthys.


If Lanny isn't working on music, he's working on the next interstellar step in making music more of a futuristic spectacle. Having dj-ed for 8 years, it became apparent to him that the regular setup of two turntables would simply not suffice. So he took to the work bench, with the full intent on pulling the topsy turvy on the circuitry, whereby his finishing touches culminated in his own personalised custom midi controller. It's clear his home made launch pad works rather well when he's out on the gig circuit, as Lanny seamlessly moulds classic ballads such as Dylan's 'Times They Are Changin' into a swirling mass of folktronic texture.
Lanny May - Times They Are A Changin' Mix-Tape
Now all this Lanny May adulation, just so happens to tie in very nicely with the launch of a good friend's new club-night. Nottingham's Bodelga Social Club shall be the first base testing ground for the all new SPANKED club-night - their playground is governed by the following ethos: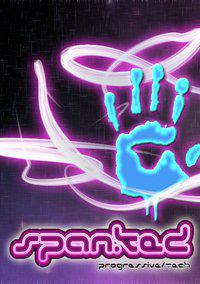 'SPANKED is a new night in Nottingham, a party like no other, we are Dr. Frankenstein and it is our monster. A rave craving beast made up of babbling space age synthesized sounds, that wants to take your brain to Mars and pound it into pulp with a glow stick to a tight 4 - 4.'


Setting the bar high, they've already summoned Lanny May, booking him into submission and demanding an all out blow out of the most tripped progressive sounds he can conjure. Such a dance floor induction course, can only assure us that the future of SPANKED is set to a steady climb towards the cosmos. So if your looking for an early solstice, then sign on to this certified ticket towards a destination of sunshine sounds.
Lanny kindly sent us a little mix over to polish off this post. Many thanks Lanny - this shall accompany my day time paddling pool adventure very nicely.
Lanny May - March Mix 4 Pelski 2011
01. Robsounds - Ohnoes
02. Sigward - Obvious Cinema
03. David Lynch - Good Day Today
04. Lanny May - Moewenflug
05. Kassem Mosse - Untitled
06. Greenville Massive - Lost
07. Lanny May - Home = You
08. d.O.t - Fly Song
09. Austra - Beat And The Pulse
10. Russian Linesman - Interior Paddington
11. Robert Feedman - Rocker Rider
12. Lanny May - Green
Darkly


SPANKED FACEBOOK GROUP




LANNY MAY SOUNDCLOUD