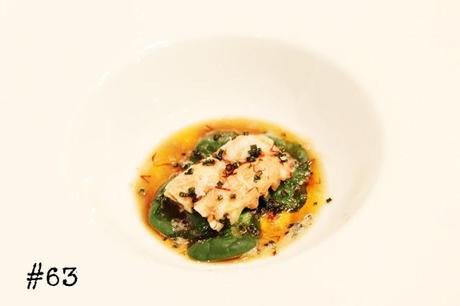 Langoustines in chili butter and spinach
Langoustine tails, cooked and peeled
butter
fresh red chili
baby spinach
chives
lemon
salt, pepper
A very simple and delicious way to spice up langoustine, you can also do this with raw langoustines. Take out the shrimps about half an hour before serving so it´s not ice cold.
Rinse the spinach, slice the chili and chives. Brown butter in a pan and add the chili, let cook without burning for about 30 seconds squeeze in some lemon juice, season the butter with salt and pepper.
Put some spinach in the bottom of a plate, add the langoustine tails and sprinkle with chives, pour over the browned chili butter, serve.