I once joked that "to get an oppa, you must use Laneige" because of the two actresses of top dramas in 2017 and Laneige endorsers both dated IRL their on-screen partners. Although Lee Sung-Kyung and Nam Joo-Hyuk broke up in a few months, Song Hye-Kyo and Song Joong-Ki actually married in the same year so the odds are 50-50, still convincing, right? Nevertheless, k-drama fans worldwide especially Filipinos ended up loving the brand and were so bummed when they closed their local store last January of this year. (And at the time when they announced Park Seo-Jun is their new endorser!) But now, THEY ARE BACK! And you know where to buy Laneige in Manila now? In SM Makati Beauty Playground.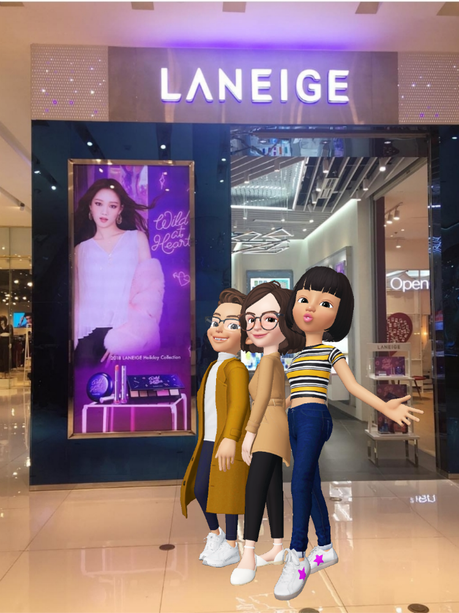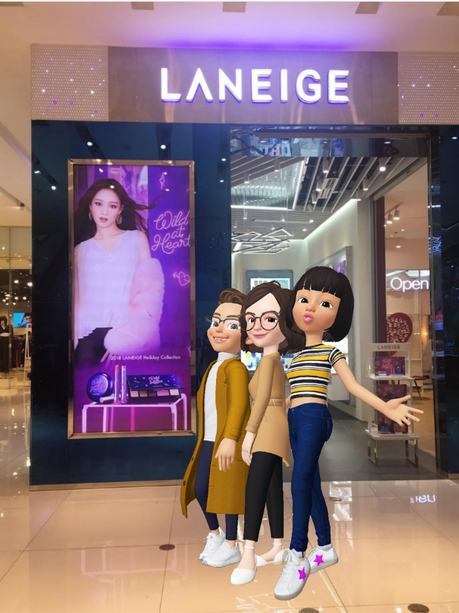 The new Laneige store in SM Makati Beauty Playground
To celebrate the opening of the new store, Laneige hosted an event in SM Makati (look at their uber glam invitation here) where they showcased their best selling products, introduced their makeup artist Ryan who gave some tips, had a flatlay contest, gave away freebies, and more. If you're wondering why I don't have many photos and used Zepeto, it's because my friends and I was late to the party. Plus our Zepeto avatars are cute and I'm obsessed. But if you want to see the real us, check my Instagram.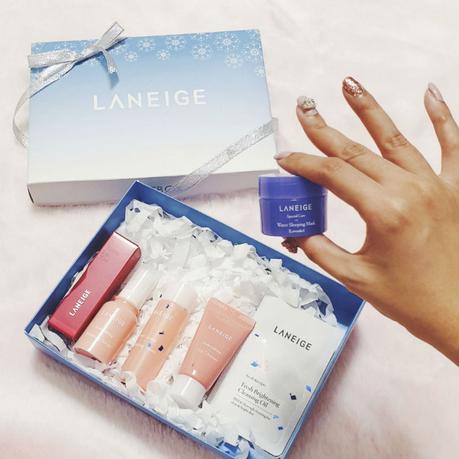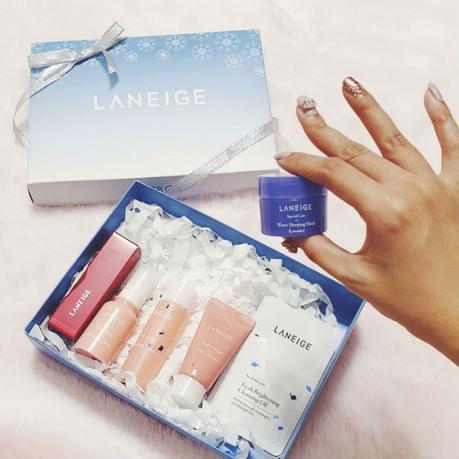 This is the Laneige Giltbox they giveaway on the event which contains sample sizes of the Fresh Calming line, Water Sleeping Mask, Lip Sleeping Mask (not pictured), and a full size Tattoo Lip Tint.
Laneige Products Should You Try
There are many Laneige products, but these are the ones I've read about A LOT and highly recommended by the K-beauty enthusiasts from Reddit. I personally used all of these as well.
Laneige Water Lip Sleeping Mask - the Water Sleeping Mask for the face is their most hyped product but k-beauty junkies actually swear by this product more, including me. Just use this once a week before you go to bed, and it will make your lips really smooth. Some people ask me, why don't I just use a Vaseline lip balm or a Cherry Chapstick which are cheaper, well that's the reason, I don't like that lip balm and any other lip balm because they feel sticky and greasy. And hydrating by drinking lots of water, which is my go-to thing for dry lips, is sometimes not enough. You can read my full review here.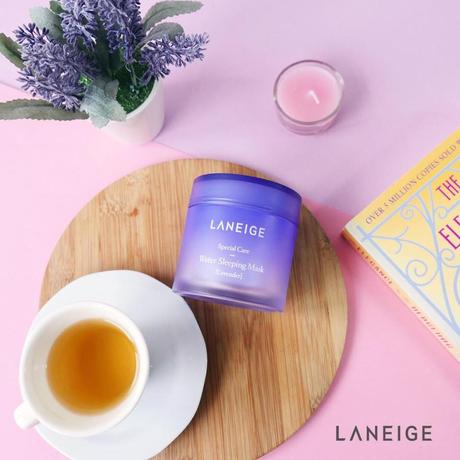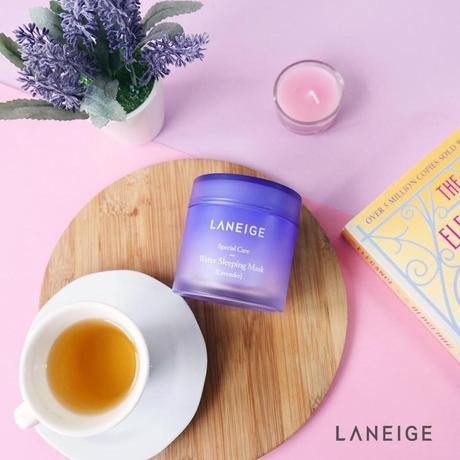 Laneige Water Sleeping Mask - The OG sleeping mask IMO, and the product that introduced me to the brand. I've read about this product in so many sites including those from the US saying that this product made their skin look like the sleep for 8 hours after staying up all night. So as a night owl, I have to try this, and the reviews were real. My favorite is the OG formula as mentioned in my previous review because I'm "scentsitive" but if you don't mind fragrance, you can also try their Lavender version.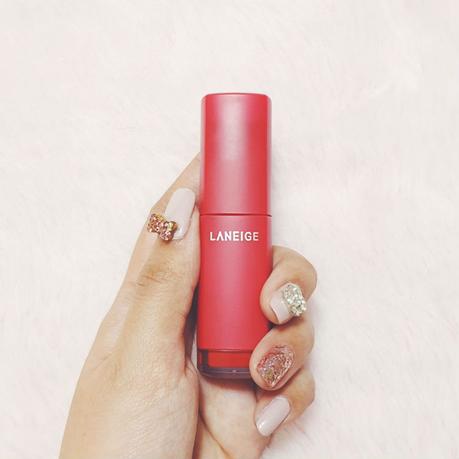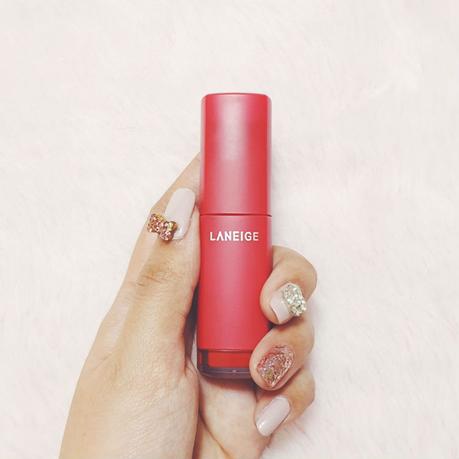 Laneige Tattoo Lip Tint - I just started using this today, but so far so good! This was included in the freebie box I received from the Laneige event. I may not be a fan of the color but this tint is so pigmented, I could use this for a full or gradient lip. It does not dry like a matte, but it is long lasting. And when faded, it gives a lovely natural-looking tint. I will write a full review of this soon!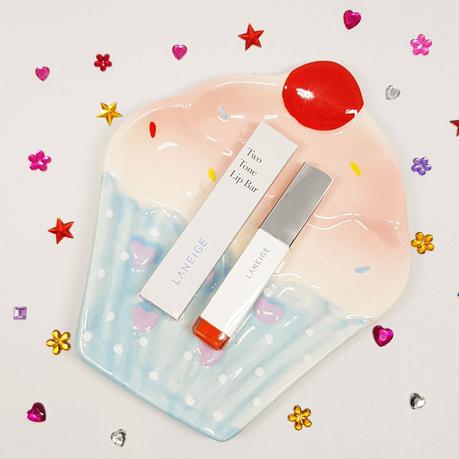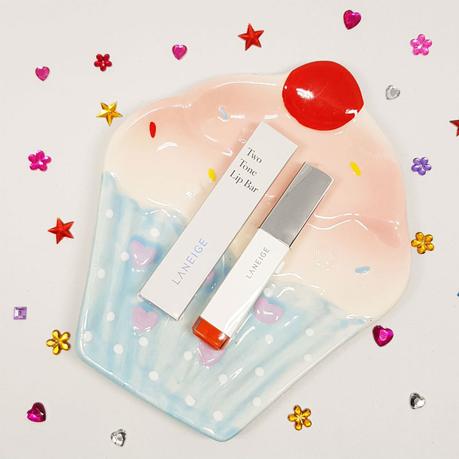 Laneige Two Tone Lip Bar - aka Kim Bok-Joo's lipstick. I admit this is not the best lipstick I used in terms of longevity, but I still love it because of its uniqueness. I love the gradient color it gives on my lips, it's so cute and effortless to apply, read my review here. If you're not a fan of glossy lipsticks, this Two Tone Lip Bar also comes in matte shades. But if you're more into eyedhadows, well they also come in eyeshadow sticks!
Where to Buy Laneige in Manila?
And in the rest of the Philippines, if you're not based in Manila. I guarantee you that they sell authentic products.
SM Makati Beauty Playground - This is where you'll find their actual store. If you're from Metro Manila or lives near it, I highly recommend visiting their stores so you can try their testers before purchasing, especially their makeup line.
- I know some people are wary of buying cosmetic products here, but if you will only buy in Laneige Official Page in Lazada, then I assure you it is authentic.
Go Bloom & Glow - Recommended by some Redditors from BeautyTalkPh forum, based in Cebu City, this is where I got some Pyungkang Yul products. They also sell other k-beauty brands such as CosRx, Klairs, Some By Mi and most especially Laneige. They're also in Shopee if you prefer shopping in that app.
- This is the biggest beauty e-commerce site in the Philippines, of course they have Laneige!
Have you tried Laneige? Which products do you like? And if you know places where to buy Laneige in Manila or any other places in the Philippines, don't hesitate to share it all below.