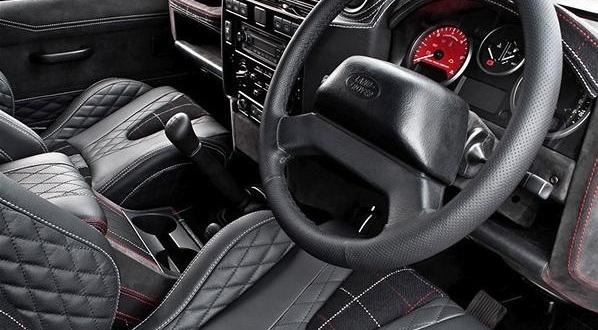 Harris Tweed Edition….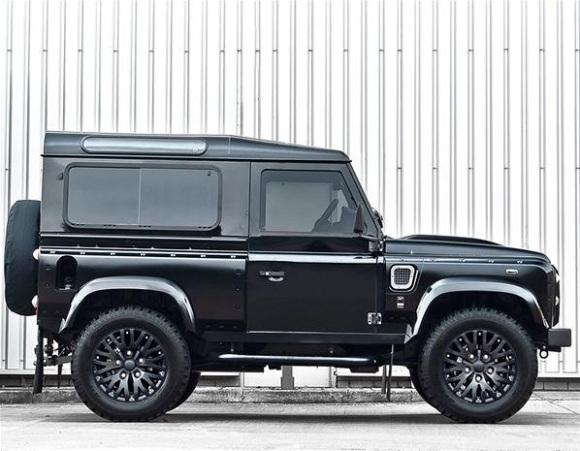 Yes you did read the two headings correctly, and no this isn't the latest sign of the apocalypse.
Press released about a month ago by MSN, this beauty is commissioned by the design genius Afzal Kahn.
Called the "Land Rover Defender Concept 17 Wide Body Harris Tweed Edition prototype" it is the only one of its kind and can now be bought for a princely sum.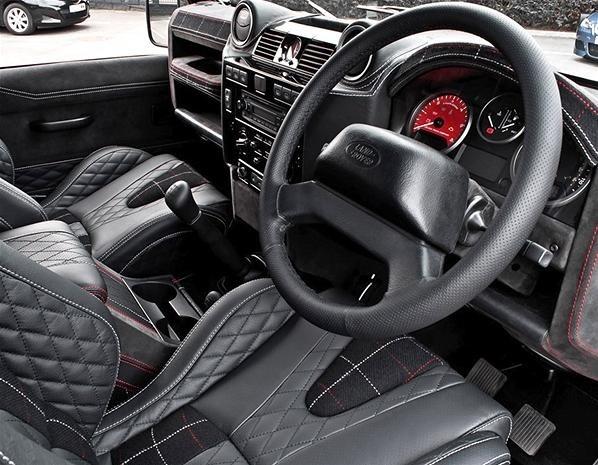 Highlights include the leather seats that have Harris Tweed inserts.
The said Harris carpet is coupled with
Rear passenger knee protectors

Beautiful interior grab handles
Pleasing sections of Tweed also appear on the leather dashboard.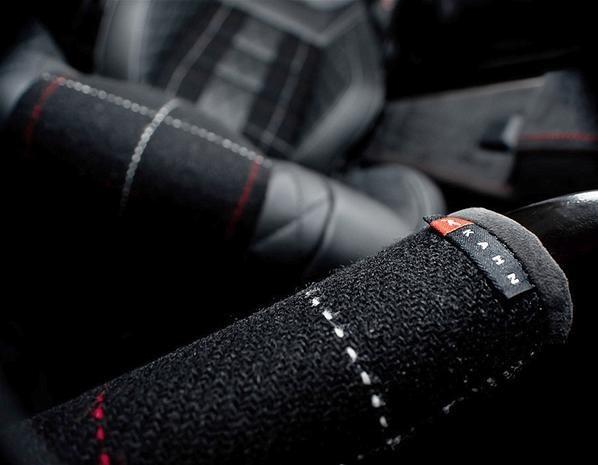 Amazing Interior
Supplementing the Harris Tweed on the inside, Kahn has also fitted new piano black wood to the dashboard, red seat belts, aluminium pedals and lots and of leather.
The front and rear has aracing-style bucket seats plus other red and silver accents, including the nifty rev counter.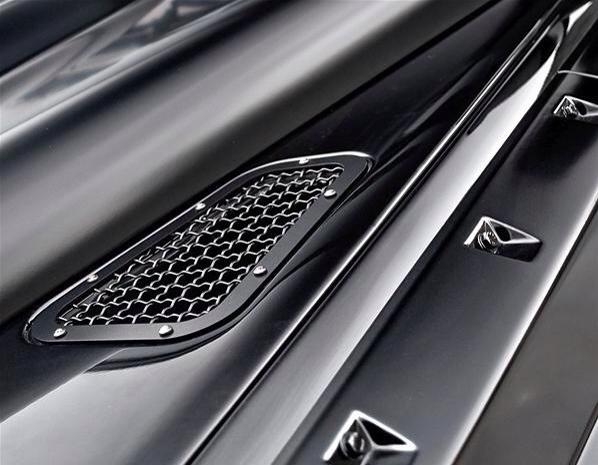 This car is near £59,000 and as I mentioned there is only ONE so if you really like it then head over to http://www.kahndesign.co.uk/