I love kajals. I have tried almost all the available ones. Starting from Jai kajal which used to come in a small plastic tub priced at 25 INR or even less. This was not an impulse buy. Wanted to buy it since a long time and finally got my hands on one.
This product created a buzz also because it was a tough competitor to the Maybelline Colossal kajal. So let's see how well it fares.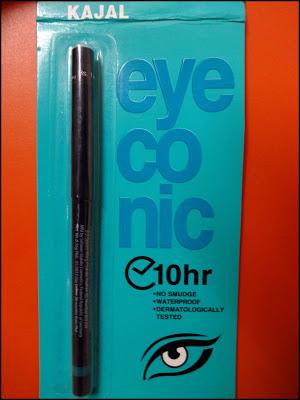 Net Vol:
0.33 gms for 199 INR
Color of Product:
Black
Smell of the product:
Slight camphor smell but fades away quickly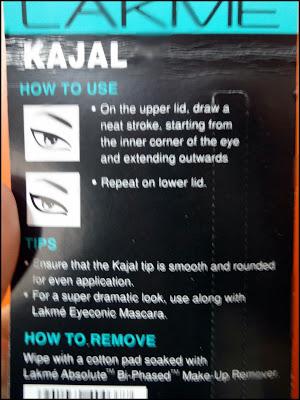 Directions for use:
On the upper lid, draw a neat stroke, starting from the inner corner of the eye and extending outwards.
Repeat on lower lid.
What the Product Claims:
10 hr Stay
No smudge
Waterproof
Dermatologically tested
Tips:
  

Ensure that the Kajal tip is smooth and rounded for even application.
  

For a super dramatic look, use along with Lakme Eyeconic Mascara.
How To Remove:
  

Wipe with a cotton pad soaked with Lakme Absolute Bi-phased Make-Up Remover.
Feel about Product:
To start with I feel I have small eyes and I completely hate it. They are hardly seen when I smile… that's a exaggeration but it's somewhat true. On top of it I have this habit of involuntarily rubbing my eyes every now and then. So now you may understand what a smudge proof and jet black kajal means to me!!
So this was one of the additions to all the kajals I have. The packaging is similar to the colossal ones. It comes in a plastic tube black and turquoise in color and a retractable lead. I like the retractable ones more than the sharpening pencils. They waste product unnecessarily by sharping.

 

The mechanical rotator of this one is better than Maybelline. 
My Maybelline pencils broke towards the end.
The kajal is not jet black at the first swipe. You need to build the product to get the blackest look but I don't mind it. The staying power is amazzzzzzzinggg!! I mean atleast 8 hours it sits on your eyes without budging. I mean you wash the face, you dive into water, dance … do whatever you want but it will still stay with you. Hats off to that. And on top of it its smudge proof!! Yeaaa..! Cherry on TOP!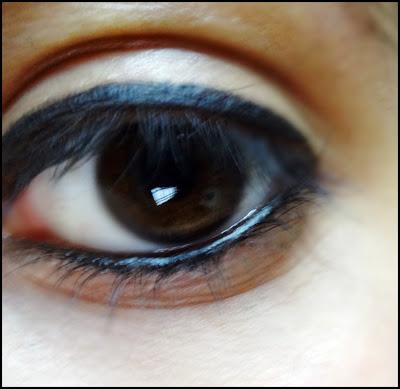 Now here comes the hard part, after diving and dancing you might wana remove it before sleeping and it won't get off easily with water. So you either need to use olive oil or remover or something of that sort. This is the case only when you apply it on the upper lid. But I guess with all the pros this cons can be neglected. You can't have waterproof and removable by water at the same time.
Good about Product:
Affordable
Travel friendly
Smudge proof
Waterproof
Long wear
Bad about Product: 
One swipe doesn't give you the darkest color.

Availability
:  Easy
Rating: 4.9/5