-Guest Post By Pallavi Bose
Colored liners are the latest "IN" thing in the market. Super models are seen flaunting colored eyeliners like never before. And why not?? You can jazz up a simple plain outfit with just a hint of Colored kohl. Have you ever thought of playing with colored liners?? Try it. It's super trendy and quirky too.
And not to forget our Indian makeup market has become global these days. We girls are thankful for coming up with such large number of makeup products at such friendly prices and awesome quality. This is another such product from the house of Lakme. Lakme has recently come up with its Colored Eyeconic range wherein 6 different shades of Kajal have been launched.
Here I am reviewing Lakme Eyeconic Kajal in Brown for all of you beauties.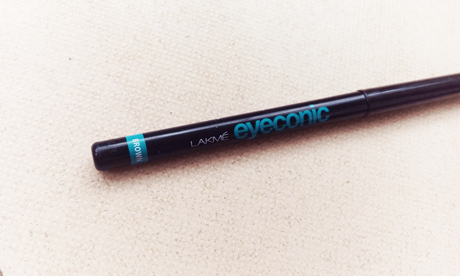 Claims for Lakme Eyeconic Kajal in Brown-
Reinvent your everyday look with the all new Lakmé Eyeconic. With a deep colored stroke in an easy twist-up format, it gives your eyes a long-lasting, Eyeconic look throughout the day. Smudge proof, water proof and dermatologically tested.
Ingredients : Not Mentioned
Shades: 6 shades are available - white, grey, blue, brown, green and black.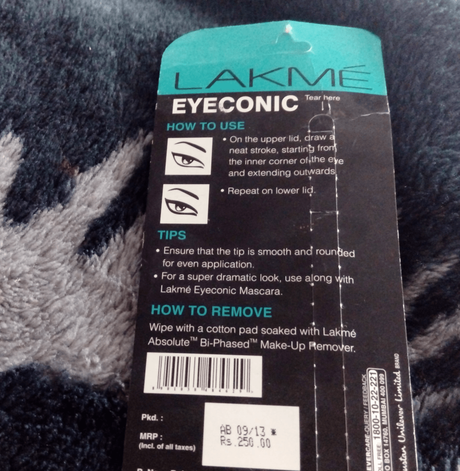 In Details Lakme Eyeconic Kajal in Brown and My Experience
How I Use it : Apply the Kajal pencil on both your upper eyelashes and the water line. In case you have sensitive water line you can skip the Kajal there. But let me assure you that it is one of the safest and comfortable Kajal and it is also dermatologically tested.
Packaging : The Eyeconic Kajal comes in a slim packaging which is not only attractive but also easy to carry. The Kajal comes in a clear plastic packaging. The back side of the packaging has different product details in a quite descriptive manner. The Kajal is in the form of a slim retractable Kajal. You need to twist the Kajal to bring the product out. After using just twist back and put the cap. The product will be securely packed in the pencil. The cap prevents any kind of infection or contamination to the product. Even the cap is such efficiently designed that the tip breakage can also be avoided.
Texture : Lakme Eyeconic Kajal Brown has impressed the ladies in terms of the texture of this Kajal. This Kajal is very creamy and smooth in texture. They glide quite easily on eyes. This Kajal is clinically safe to be used both on water line as well as the upper line.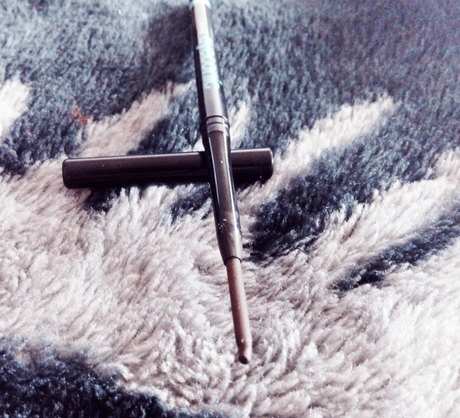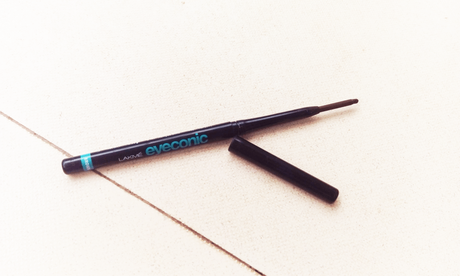 Pigmentation : But here comes the sad part the pigmentation of this Kajal. Even after multiple application, the Kajal is hardly visible.
Suitability : But the bonus is that there is not even a bit of uneasiness or irritation in eyes. I generally avoid Kajal because of my lens issues. But I have no complaints against this Kajal in terms of that.
Performance : Lakme Eyeconic Kajal brown is a plain brown shade. The shade is quite light to be called as brown. You can call it as a light coal colour. The finish of this shade is matte. It does not have any shimmers in it. Actually the poor brown shade and plain matte make the shade a bit boring.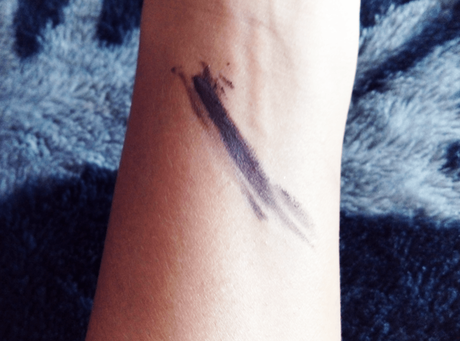 I am unhappy with this entire range in terms of pigmentation. This Kajal is like the worst pigmented ones. Even if you apply three times you can't get the real brown color. I don't even remember how many times I re-apply this Kajal to get some color.
Since the color is extremely light it disappears within no time. The staying power is very poor. It stays for merely 1-2 hours after which I can see only my naked eyes.
This kohl is a complete waste of time and money for me. And not to forget your efforts and expectation too. I don't know and I am completely clueless as to how to work with this Kajal. I feel if I use it over a black eyeliner then maybe it will show off a bit. You can also try to use this Kajal over a white eyeliner then it will bring out the brown colour.