Love music? Love FREE music?
We've got just the thing.
Lakeview live free concerts, hosted by Lakeview Chamber of Commerce, are coming to you on the third Thursday of each month this summer from 5:30 p.m. to 8:30 p.m. on June 16, July 21, and August 18. This wide selection of bands will be held on Paulina Street, between Roscoe and Henderson in Chicago. It is even conveniently located right next to the CTA's Paulina Brown Line station.
The music lineup is courtesy of Chicago Music Exchange. They are promising the best Chicago artists to be performing at this event! Along with some sweet bands, there will be giveaways and special promotions at the store fronts near the concert venues along Lincoln Avenue and Paulina Street. It's time to rediscover what Lakeview has to offer. Their finest eateries and brewing companies will be there to provide the best local craft beer and food for the event. The Lagunitas Brewing Company is supporting the event, so it is sure to be a hit. The event is open to all ages.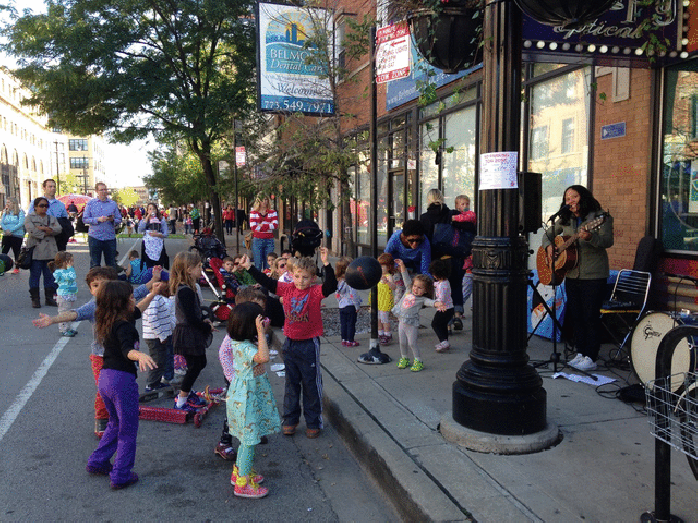 This little corner of Lakeview is booming. This concert series was developed in the result of the really successful "Sunday Spot" events they had in the same location in the fall. These were such a hit that Lakeview is making even more of an effort to make sure we know how much this area has to offer.  
This is a big celebration for the community businesses of Lakeview. They want you to be a part of it, so bring your lawn chairs and blankets and come out on a Thursday night to enjoy some live music, for free! Who knows, you might even discover a new favorite band.
For more info check out concertsonthecurb and the Lakeview Chamber of Commerce. 
Photo Credit: Up Chicago, Streets Blog Chicago