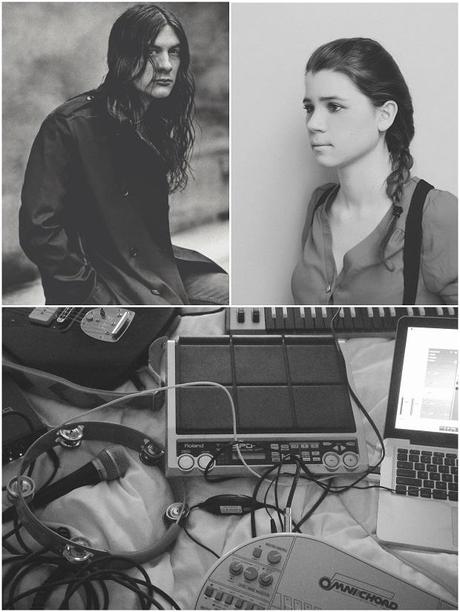 Lady Lamb the Beekeeper – Girl Called Alex (Kurt Vile Cover) SoundCloud
This time last year we were counting down the final days until we could finally hold Lady Lamb the Beekeeper's debut studio album, Ripely Pine, in our hands. But in the years leading up to it, her lo-fi DIY recordings (and live shows) served as the medium for our initial contact with her imaginative music. Ripely Pine is a masterful record that will no doubt take its place as a classic, but naturally there's some heavy nostalgia for fans upon hearing her bedroom recordings. Yesterday, Lady Lamb the Beekeeper posted her cover of Kurt Vile's "Girl Called Alex" along with some words on her love for his most recent album, Wakin On A Pretty Daze:
"It was a constant companion on my 2013 travels. On the whole it reminds me of deserts, mountains, pine trees, the Pacific, the Atlantic and crossing the length of Texas, Germany, The Irish Sea, The Midwest, and the border of Southern Oregon on that beautiful, terrifying highway that winds through Northern California.
I covered 'Girl Called Alex' to pay homage to that salty-sweet imprint that only a beloved piece of music can have on one's memory…and to the particular catalog of memories and landscapes that come to my mind each time I listen to this strong, honest, restrained, unpretentious, unwaveringly solid album. Thanks for it, Kurt!"
Her cover holds that same home-crafted aesthetic that we know and love from her, plus we also dig Kurt Vile, so the entire thing is pretty dreamy. Listen to Lady Lamb the Beekeeper's beautiful rendition of "Girl Called Alex" above while fantasizing about the two performing the song together while simultaneously braiding each other's hair (latter portion optional). To get in on those aforementioned older recordings, check out her Bandcamp page and collect them all. You should also check her out on tour this spring – dates here.