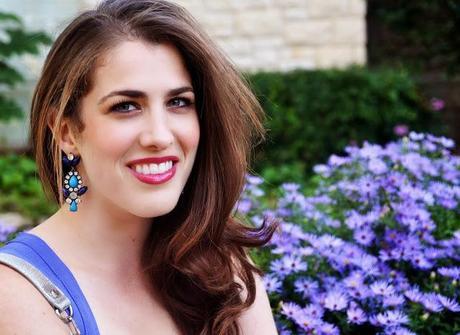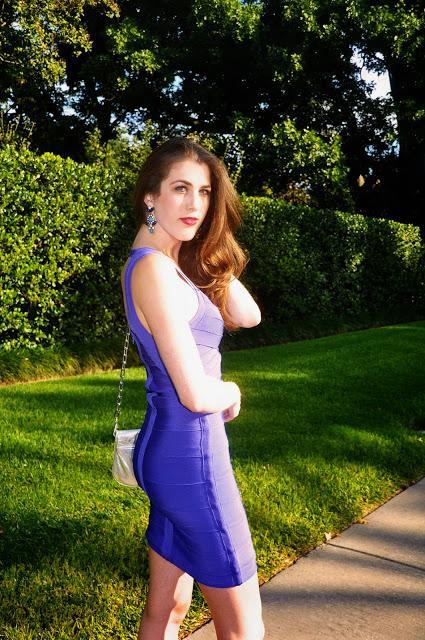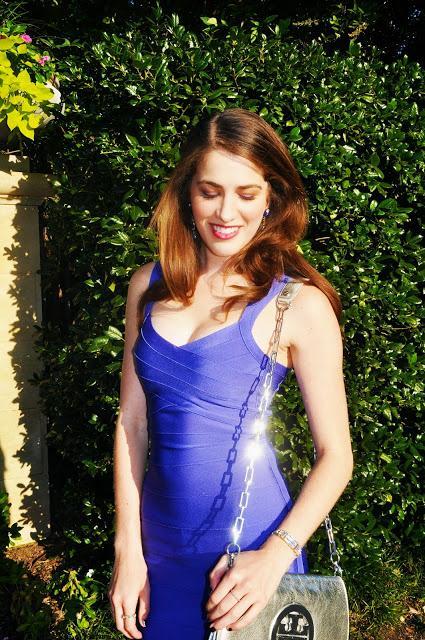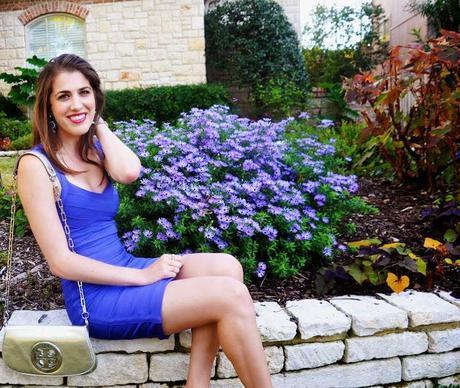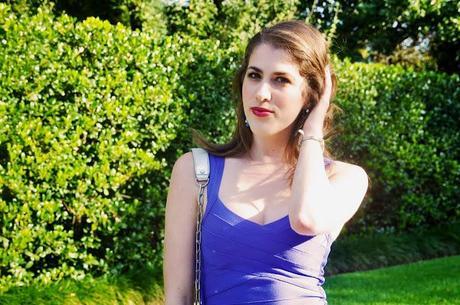 Photos by Spencer Curtiss
Outfit: Aftershock London dress c/oAccessories: Tory Burch purseJewelry: Forever21earrings (similar)Makeup:

Chanel lipstick in Envoutante 116

,

Revlon lipgloss in Berry Allure 225

,

Chanel eyeliner in Violine 40


Ladies, it's the most wonderful time of the year- sorority formal season! I'm excited to style two dresses from Aftershock London for you this week. Aftershock London is a cutting-edge women's clothing and accessories boutique. With over 100 stores worldwide, Aftershock London recently opened its first U.S. location in the Plaza at Preston Center in Dallas- lucky us! Aftershock London offers accessible glamour and luxury, which is exactly what I aim for with this blog too : )

When I was looking through the racks of sequin, tulle and beaded dresses, I decided to go for glam with the Thane purple, paneled, bodycon dress. I love how much the Aftershock London Thane dress looks like the Herve Leger Sarai dress but at a fraction of the price. Math has never been my best subject, but I can definitely tell you I'd rather pay $157.63 than $1,050.00. Cheers to fabulous fashion on a college-girl budget! Happy shopping!

Stop by Brooke du jour in the next couple of days for information about The Face of Aftershock London!