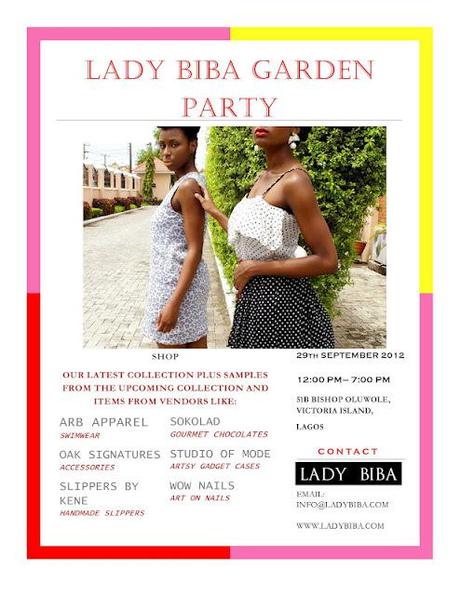 Lady Biba is a fashion label for ladies who celebrate femininity in fashion with a contemporary minimalist twist.  A kaleidoscope of influences produce a fashion vision in which versatility is key, staying just ahead of the fashion curve is standard, and with a dash of irreverence and fun you have Lady Biba 's unique approach to fashion!  
The brand offers ready to wear retail fashion for ladies who appreciate a good deal and are fashion savvy. From the selection of the fabrics used, to cut and design, each Lady Biba piece is created to be a wardrobe staple whilst always accentuating the wearers fashion statement. And it's getting this balance right that's in the DNA of Lady Biba, which makes the label so unique and sought after. 
The "Rich Summer Collection" is a romp into an imagined romantic perfect summer's day.  Clears skies, great company, a scintillating soundtrack as you chill wherever – by beach, or pool or flower perfumed garden… Imagine white sands underfoot, whilst you, under your sombrero's shade, trace your fingers in little circles on the surface of the pool by which you lounge! You are now in the Rich Summer Collection mood…
Lady Biba, presents a one of a kind shopping experience. The Lady Biba Garden Party will feature the latest Lady Biba collection as well as first-view samples not yet at market. 
Other vendors will provide an additional array of interesting buys including confectionery and accessories. The atmosphere will be light and airy – a relaxed environment for customers to shop, eat, and drink, and also with a conscience, as a percentage of every purchase of the day is pledged to charity.
Come and unwind, network and of course buy on:
The 29
th
of February 2012
12pm -7pm
A charity will be picked from the nominations of the attendees where a percentage of the proceeds would go.
The event serves to be unforgettable with a list of specially curated emerging businesses like
ARB Apparel, 
Oak'S Signature, 
Slippers by Kene, 
Sokolad, 
Studio of Modé and 
Wow Nails