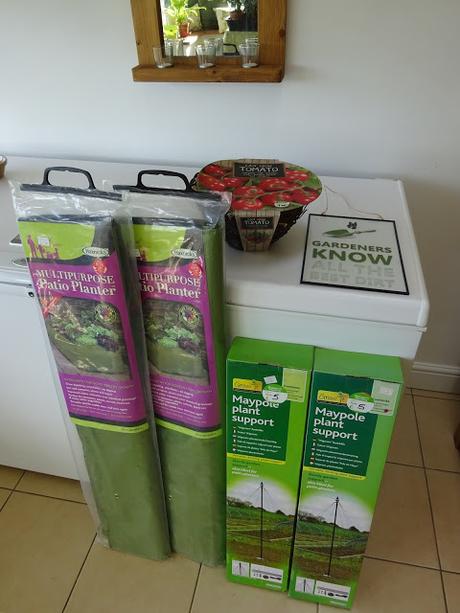 It just had to be done, the 'ladies who lunch' struck again :-)
Once again at the Wyevale near Mum's the offers were waiting for us.  Everything was down by 70% and the 'Maypole plant supports' that I had been keeping my eye on since they were first put out at half their usual £18.99 price tag were reduced to clear at £5 each ... so I got two.
They will be brilliant on the Veggie Patch next year for the broad and runner beans.  I also managed to find another tomato hanging basket at just a pound, it was lurking on a shelf all on it's own ... so I rescued it!!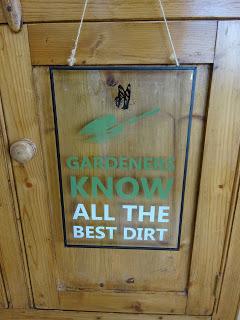 There was only one thing that fell into the trolley that wasn't strictly useful, and that was this glass sign ... I just had to have it ... and at just £2 it would have been rude not to.  Between us we got £71.93 worth of goods for just £11.76.
Mum was very restrained this week and she just treated herself to a little solar powered owl light, to light up her tiny garden at night, the neighbours watch in amazement as she squeezes so many lovely little plants and accessories into her tiny patch, it looks wonderful.  I'll get a couple of photos next week if I remember to take my camera.
That should be it for sale goods at the garden center now .... I think they are making room for all the Christmas decorations that are no doubt waiting in the wings ... there I said it ... the dreaded C word.  I'll go and stand in the corner and repent  ;-)
Sue xx