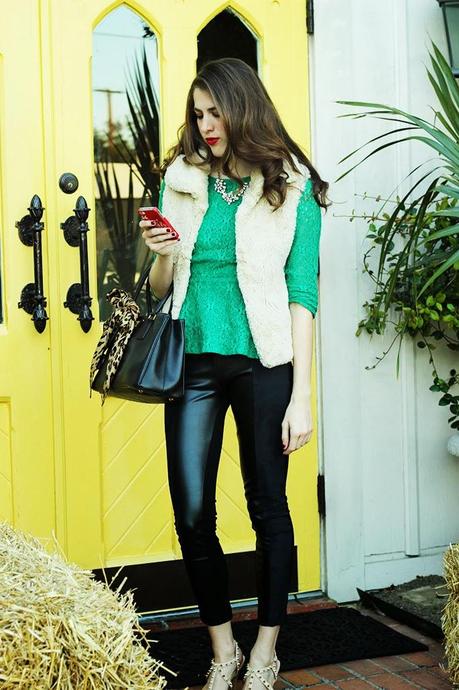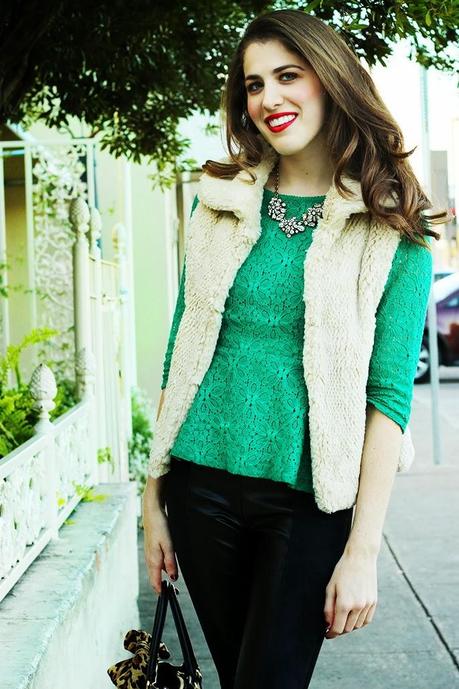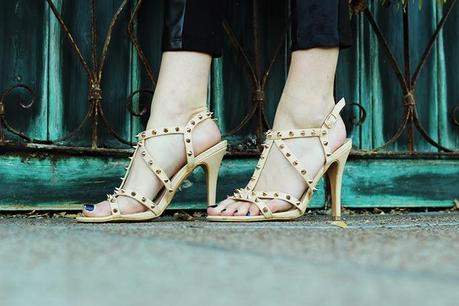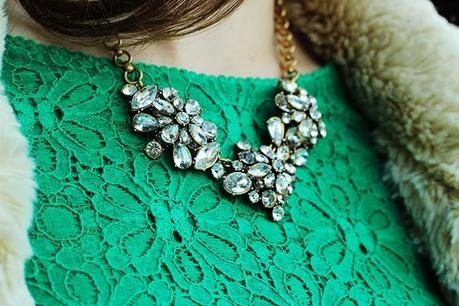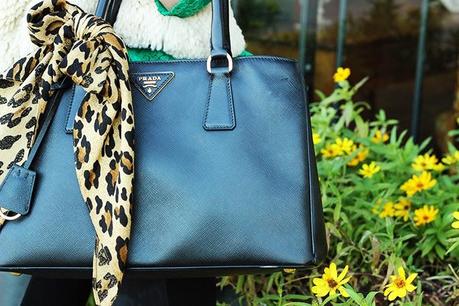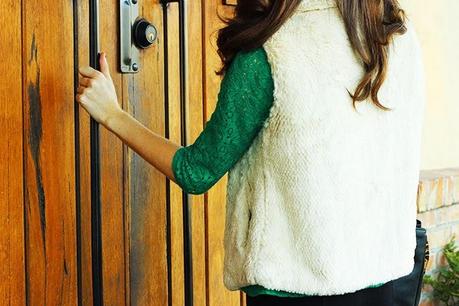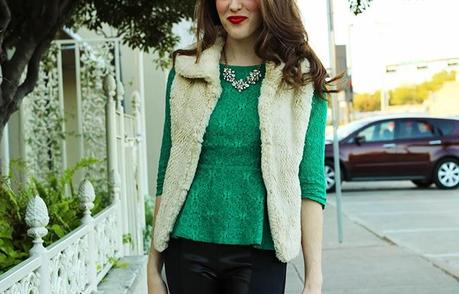 Photos by Rebecca Marín— a talented, stylish and wonderful person I'm lucky to call my friend
Outfit: Aqua faux fur vest (similar), Anthropologie top, Zara leggingsAccessories: Prada purse, vintage scarf (similar), Forever21 heelsJewelry: J.Crew necklace (similar)Makeup: Covergirl lipstick in Tempt Seduction 355
I love all the different textures in this outfit from my faux fur vest down to my spiked stilettos. Plus, my friend Rebecca told me my cropped leggings are very Audrey Hepburn—Who wouldn't smile at a compliment like that?!
Finals will soon consume my life, and I'll trade these leggings for sweatpants. Wish me luck, please and thank you! No fear, I'll sneak more holiday gift guides in between study breaks!