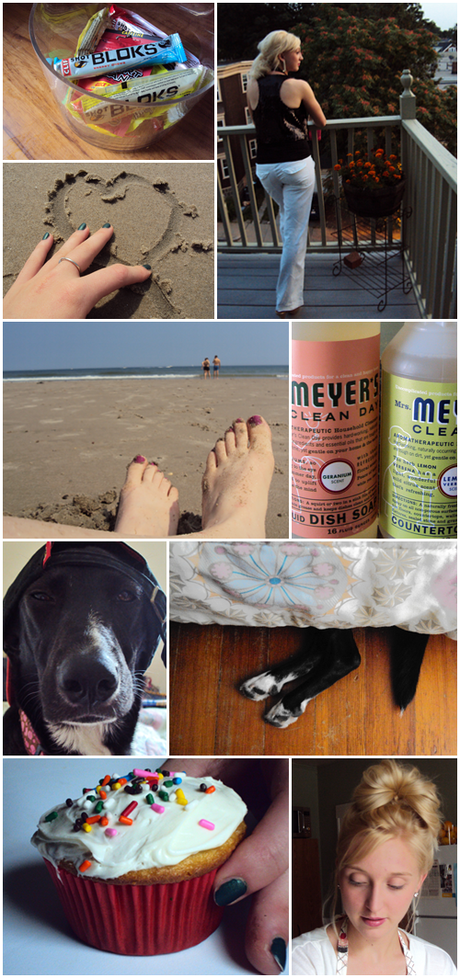 As may be evident by the photos above, my Labor Day weekend was filled with random -- yet completely awesome -- things. I survived my first ever 20 mile run
(I'm not crazy -- I'm training for the NYC marathon),
got all dolled up for drinks with fantastic friends, relaxed on the beach, and tackled some much needed cleaning. Combine that with a lot of silliness and a little baking and you get a great way to end the summer -- and to kick off the fall.