My first Easter in Argentina is coming up, and while the thought of being away from my family for a religious holiday is a little sad, I will participate in as many events this city has to offer. While learning Spanish here, I´ve learnt there are plenty of great people to share this upcoming weekend with and how to somewhat understand what will be said in a church service. Good luck to me on the rest!
La Semana Santa, or Holy Week, is the week leading up to Easter. In Argentina La Semana Santa is one if not the most significant festivities as 85 % of the population are Roman Catholic and celebrate all Christian festivals. This year there will be even more excitement as yesterday the Argentine pope was announced. In general this week is full of celebrations that can be enjoyed whether you're religious or not. The following are the religious and surrounding holidays in Argentina for 2013:
Thursday  March 28  Maundy Thursday
Friday        March 29  Good Friday
Saturday   March 30
Sunday       March 31  Easter Sunday
Monday    April 1  
Tuesday    April 2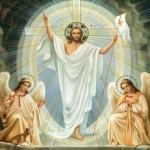 Jesus Christ
You may find that the city of Buenos Aires is slightly deserted during the holy weekend as many Porteños take advantage of the 6 day-in-a-row holiday, predominantly in Mar del Plata, Uruguay or Tandil. Despite this, the majority of cafes, restaurants, shopping malls, cinemas and museums will remain open (with the exception of Good Friday) and of course the San Telmo Fair will still be on. If you are adamant on visiting a certain museum or restaurant on or around this weekend however, I would call ahead to confirm as businesses here are subject to change.
As many people participate in Lent here for the 40 days before Easter, a huge emphasis is placed on Easter Sunday feast. However, putting the religious part of La Semana Santa aside, this occasion would seem to be one of the most favorite for families and friends as they gather to celebrate Easter delicacies. Typically, there is a huge asado (barbecue) prepared so people who have taken part in Lent can really indulge. (Did you know that the annual consumption of beef per capita in Argentina in 95kg?!!) Argentinians usually take a few hours during this feast to eat, then rest, eat again, then digest. Once the Easter meal is digested, people give "huevos de Pascua" (chocolate eggs) to one another. Traditionally, a bread ring called Rosca de Pascua topped with sprinkles, candied fruit, pastry cream and/or chocolate drizzles is also served. This is most probably the week where the Argentinean people eat the most amount of chocolate (I'm sure the annual consumption of sweets here is quite impressive also given the amount of ice cream, dulce de leche and chocolate I see being eaten around the place).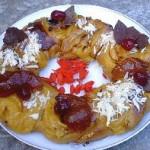 Rosca de Pascua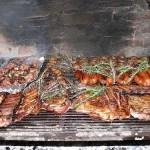 Asado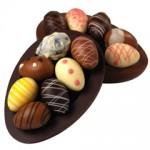 Huevos de Pascua
What events are happening during La Semana Santa in Buenos Aires?
No matter your faith or religion, Semana Santa is a great time to be in Buenos Aires and provides the perfect opportunity to reflect on the year so far so relax and enjoy the unrecognizably calmer Buenos Aires.
The Buenos Aires Via Crucis is held every year on Good Friday where a procession (starting at 8:30pm) including a choir and a multitude of lit candles will start its way from the Congresso building and making its way down to Plaza de Mayo, finishing at 10pm at the Buenos Aires Cathedral.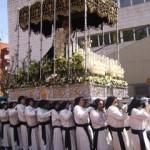 Via Crucis Buenos Aires
Tierra Santa Religious Theme Park, Av Rafael Obligado Costanera +54 11 4784-9551
¨At first we were a bit cynical about the idea of a religious theme park. But then something happened, as we entered a spiritual cloud swept over us and we were teleported back in time to ancient Jerusalem it was like Jesus was walking beside us.¨ – Obviously this won´t be everyone´s cup of tea but it sure does sound interesting.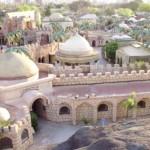 Tierra Santa
If you would like to attend Catholic Easter mass in English you can go to the Parroquia Madre Admirable near Retiro at 10am. Otherwise, the Christian United Community Church in Acassuso, in the suburbs of the city, offers services in English. Of course, the Archbishop does a special mass on Easter Sunday in the main cathedral in Plaza de Mayo as well.
For something outside of Buenos Aires, during this week thousands of Argentinians make a pilgrimage to the city of Tandil, where 14 groupings of stone sculptures depict the Stations of the Cross.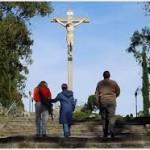 Pilgrimage to Tandil
 Where to eat in Buenos Aires during La Semana Santa?
Having been eating like a cheap foreigner for a few months now while learning Spanish, I´ve decided I will splash out this Easter which I´m incredibly excited about. Traditionally during the holydays of Semana Santa, many people refrain from eating meat and instead choose seafood. In a meat loving city such as Buenos Aires, finding an extensive seafood menu can be quite the task. However, here I've noted 3 top seafood restaurants to try in Buenos Aires:
Puerto Cristal, Alicia Moreau de Justo 1082, Puerto Madero +54 11 4331-3309
With a special Easter menu including lobster, mussels and rainbow trout, treat yourself to the succulent flavours of fish and accompany it with a fine glass of champagne for the perfect evening in the elegant docklands of Puerto Madero.
Crizia, Gorriti 5143 Palermo Soho +54 11 4831-4979
The restaurant has an impressive menu with seared red tuna with lime vinaigrette and an oyster bar just to name a couple of the most popular dishes in this modern and elegant Mediterranean restaurant in the chic area of Palermo.
Osaka, Soler 5608 Palermo Hollywood  +54 11 4775-6964
An interesting mix of Peruvian with Oriental food, this restaurant is for the more adventurous palates. The contemporary yet relaxed restaurant has some of the finest sushi in Buenos Aires and is located in the cool and elegant neighbourhood of Palermo.
Here are 2 cheaper options:
La Pescadoria, Humboldt 1905 Palermo Hollywood +54 11 4773 0070
Montego Bay, Fitz Roy 2203 Palermo Hollywood +54 11 2072 3757
3 places to buy your Easter eggs:
Compañia de Chocolates, Beruti 4634 +54 11 4776 4614
A boutique chocolate shop located in Palermo, it sells the richest and most delicious milk chocolate (35% cocoa); dark chocolate (65% cocoa) and white chocolate (32% cocoa) Easter eggs.
Persicco, many joints around town
One of the best ice-cream joints in Buenos Aires and this year, Persicco has got into the Easter by selling delicious chocolate Easter eggs to extremely pleased customers.
Bonafide, many joints around town
This charming coffee shop has a range of Easter eggs for you to enjoy. From the classic milk chocolate Easter eggs to, bitter mint chocolate Easter eggs and chocolate almond Easter eggs.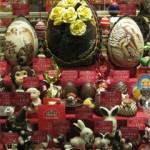 Beautiful easter egg displays
I hope you find plenty to do during that week in Buenos Aires. In case you haven´t seen the last post, it is about short getaways from Buenos Aires which could also interest you during this time. Happy Easter!