Now, about la finca. My grandmother and I could have stayed in a hotel nearby the Parque Nacional del Café, or closer to Armenia, but we decided to have an authentically unique experience staying at a historical cafetero estate instead.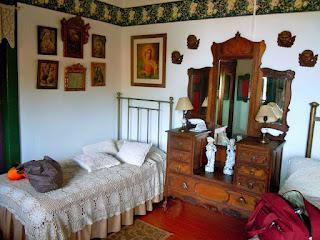 It was beautiful, truly. The rooms were decorated with gorgeous 19th century pieces that had been handed down from generation to generation of plantation owners. Between the copper bed frames, altarpieces, phonographs, religious artifacts, and opaline glass, I felt like I'd been whisked away to another time.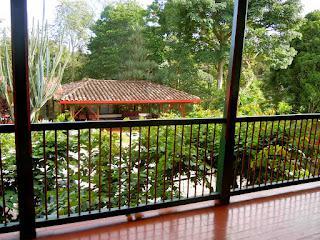 The exterior architecture was impressive too, and colorful. Athough I absentmindedly forgot to photograph it from the outside, it looked like this.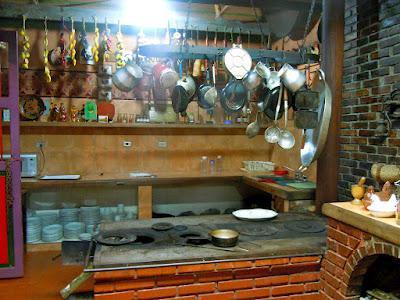 The estate had a large staff (to clean, to cook, to harvest the coffee) but we mainly interacted with the couple that lived there day in and day out, Fatide and John. They were so sweet and helpful I almost felt embarassed. Each morning they greeted us at the table, offered coffee or chocolate, and asked how we'd like our eggs that day. Each afternoon, they asked whether we'd prefer fish or chicken (or one day, beef), and what time we'd like to have dinner. And in between they told us to call them if we needed anything at all.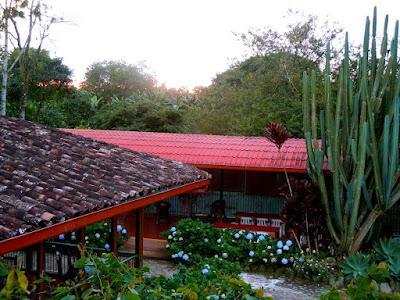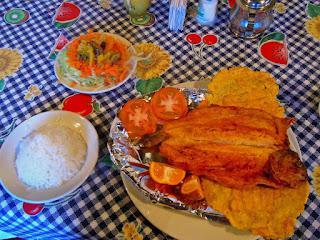 Most of our first day was spent at the Parque Nacional de Café, so we were exhausted by the time we got back to la finca. We lounged around until John called us down for dinner. I'd ordered trout which came served atop a fried plantain with tomatoes, white rice, and salad on the side. For dessert, we each had a small serving of camera-shy arequipe (similar to dulce de leche).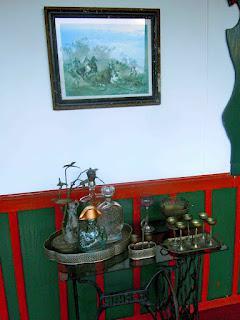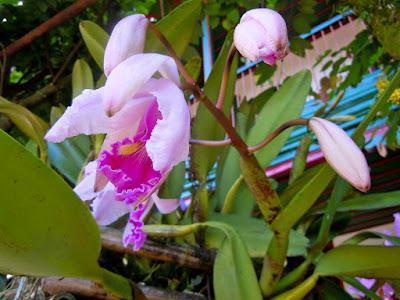 Following a very good night's sleep, I woke up bright and early the next morning.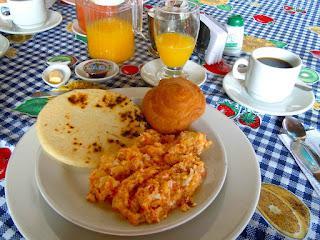 Breakfast was just as generous as dinner had been. We enjoyed an arepa each, along with fresh-squeezed orange juice, coffee from the beans grown just steps away, and local eggs scrambled with tomatoes and onions.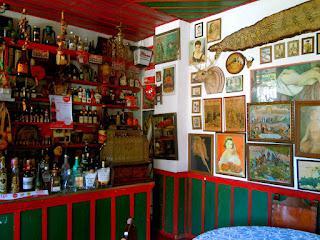 Filled to the brim, Fatide invited my grandma and I for a tour around la finca. First she showed us the rooms of the ground floor; most notably, one that was reminiscent of a saloon. The walls were adorned with artwork and vintage posters and the bar was fully stocked, with a handsome cash register to boot! She told us this is where many business negotiations had been made among men in the coffee business... over beer and or liquor, of course.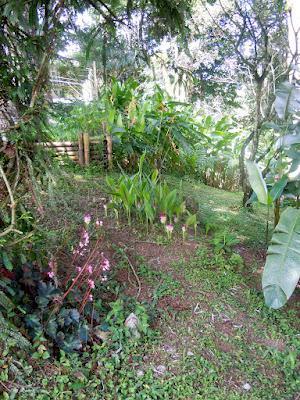 Then she took us through the grounds. They had about 130 different kinds of heliconias, native to tropical regions like this one. According to the ever-accurate Wikipedia, they are sometimes called "lobster-claws, wild plantains, or false bird-of-paradise." All I know, was that each flower was positively stunning.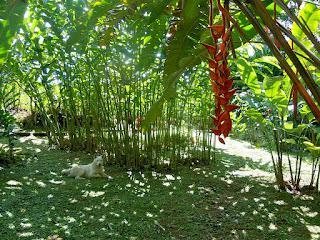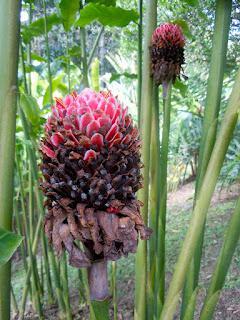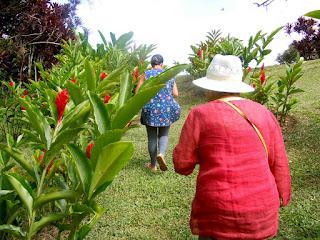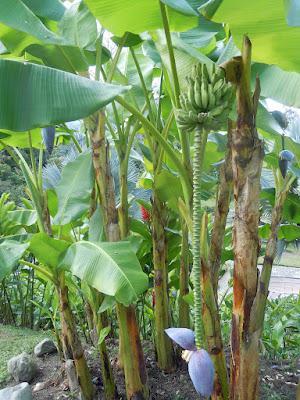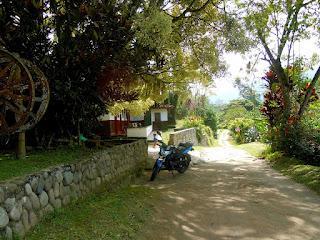 Soon after our stroll, we were picked up for our second excursion to PANACA. It was alright, though I could have done without seeing that many farm animals. I much preferred our third excursion... but, I'm getting ahead of myself here.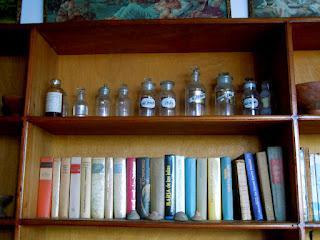 When we weren't out and about, my laptop and I settled into a room Fatide introduced as the museum. It was one of the coolest work environments to date.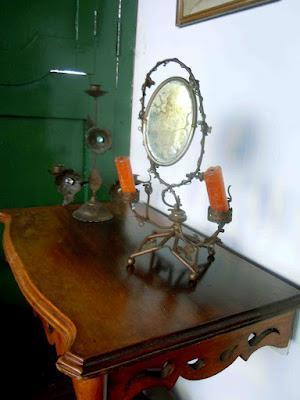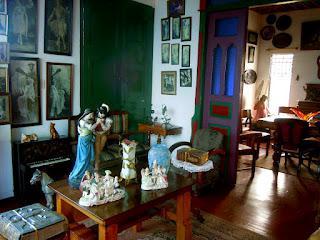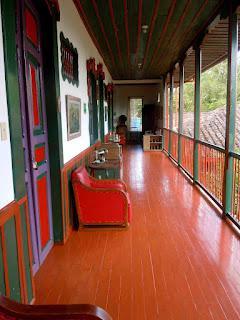 And now that you're familiar with my favorite parts of la finca, that brings us to my grandmother and I's last morning there :).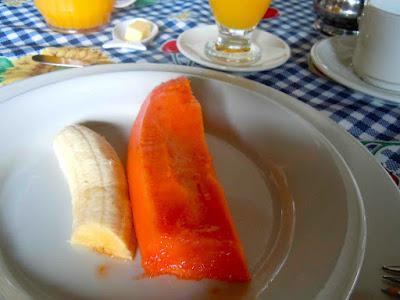 Our breakfast began like all others before it, with a plate of fruit.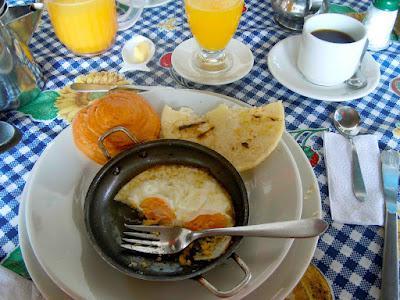 The arepa, orange juice, roll, and coffee were all consistent as well, but on that early morning, I asked for baked eggs in place of my usual scrambled. I'm wild, I know. True to form, it's barely 10pm here in Medellín (gosh, we're so behind) and I'm off to get ready for bed; tomorrow is set to be yet another Colombian adventure.