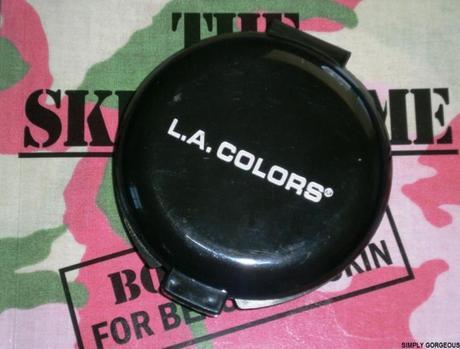 Hello Beautiful People! Over the last couple of weeks my days have been spent playing with new makeup that's probably what I love most about my job. I love to try high-end and drugstore makeup and share my thoughts with you so hopefully I am sharing some new products that you guys want to try out for yourselves. I purchased this pressed powder about 2 months ago and as usual I like to use it for a couple of weeks before sharing my review with you all. If you are interested in learning more about L.A. Colors Pressed Powder then just keep on reading.
Description:
Silky smooth powder glides on evenly to your natural skin tone for a flawless looking complexion. Long lasting wear that resists streaking and caking. Light weight, yet covers and conceals imperfections perfectly.
Available Shades:
Fair
Nude
Natural
Beige
Tan
Cocoa
Cappuccino
Price: $1.00
Pros:
Silky smooth
Lightweight
Long lasting
Affordable
Where to Purchase:
Here is another photo of this amazing pressed powder….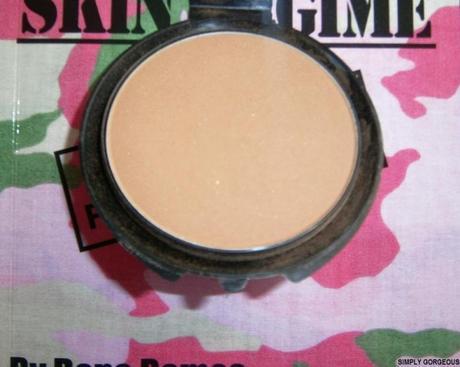 This is quickly becoming my favorite powder to use over my L.A. Colors Liquid Foundation this combination is perfect for my skin tone. This powder gives me full coverage which is a must for me. I use this product every time I wear makeup and I am totally in love. I purchased this pressed powder from my local Dollar Tree–for yes $1.00 and this is a great buy it's affordable and this product is easy to work with and blend. This pressed powder gives me a gorgeous and flawless makeup look and it gives me so much life. I recommend this product to everyone who needs a new face powder to try out because it's affordable, very lightweight and comes in a variety of shades for everyone's skin tone. Without a doubt I will be repurchasing this product ASAP.
This L.A. Colors Pressed Powder is Simply Gorgeous Approved!
What pressed powder are you currently using? Let me know in the comments.
Stay Connected!
Twitter | Facebook | Instagram | LinkedIn | Google +