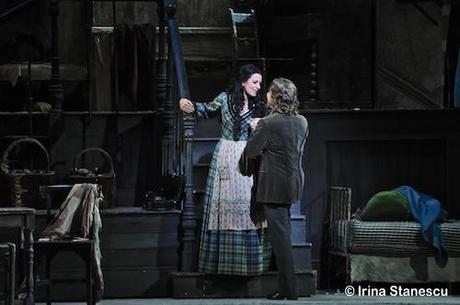 Angela Gheorghiu and Roberto Alagna, La Boheme act I
The second night of La Boheme at Royal Opera House opened in front of a full house packed with fans and a huge amount of expectations. I was pretty nervous myself. Imagine what waiting for an entire year can cause. Thinking from the other perspective, it must have been very difficult to perform in such conditions, to transform the energy coming from the venue in something magic. 
The beginning reminded me why I would have loved to ask Puccini to drop off boys' chit chat. No sparks there and the orchestra didn't help too much. Finally Benoit left and the opera started.
Angela's
Mi chiamano Mimi
was the most beautiful rendition of what I heard this year. From where I was, it seemed like her voice was coming from everywhere. No matter the pianissimo, it could be perfectly heard. Round, silky, full of feelings. Gosh, why isn't there a pause and rewind button on the armrest? Not fair! I have listened to this opera tens of times and my favorite moments always pass by too fast. Same here. I blinked twice and the aria was over leaving behind accelerated heart beating. The second fabulous moment was Mimi and Marcello's duet in the third act. Perfect chemistry, his low, round voice matched hers perfectly. Something to dream of. Soon after there was Angela's second aria,
Donde lieta usci
. I heard what my heart needed to hear. And I can't be more thankful. 
And what a night we all had! At the curtain call lots of flowers landed on stage. Cheers and clippings and bravi coming from everywhere. So happy I could be part of this celebration!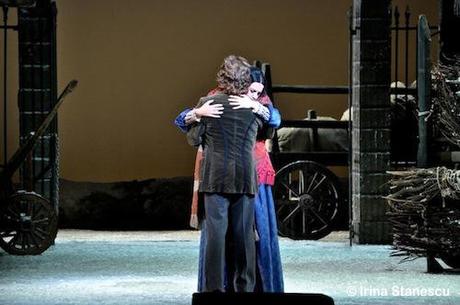 Angela Gheorghiu & Roberto Alagna, La Boheme act III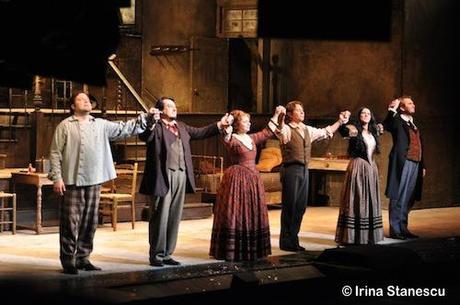 Curtain call, June 23
Angela Gheorghiu, Roberto Alanga, Nuccia Focile, Yuri Vorobiev, George Petean, Thomas Oliemans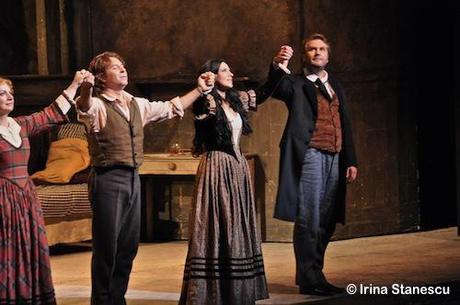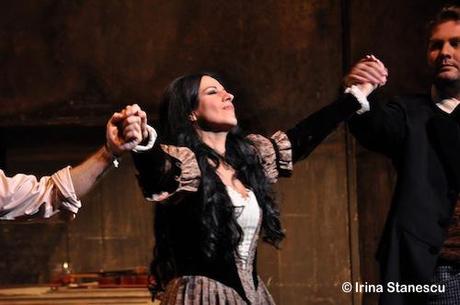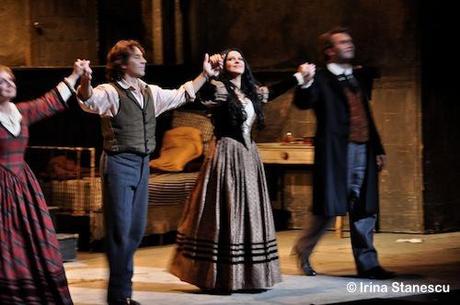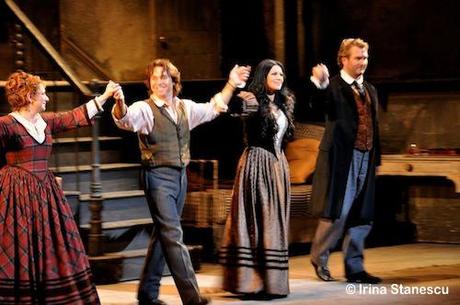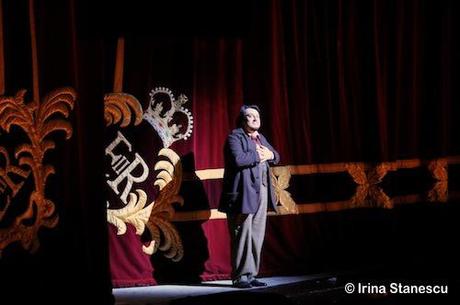 George Petean (Marcello)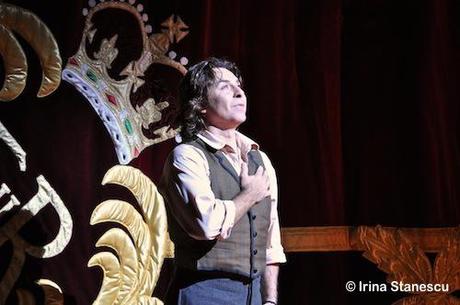 Roberto Alagna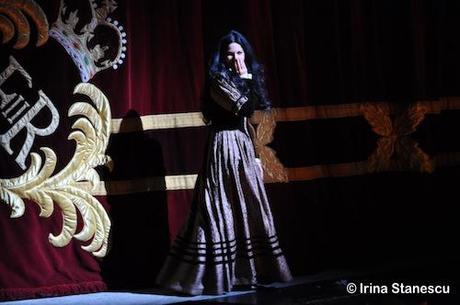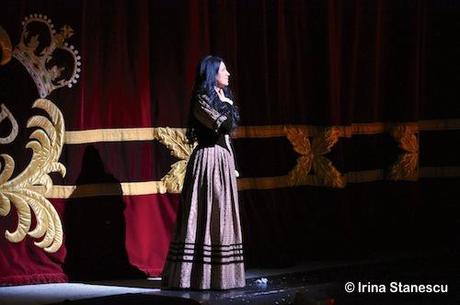 Angela Gheorghiu