Vibrant colors meet chic glitter in L'Oréal Paris' new vision for Cannes 2014
L'Oreal Paris all set to unveil their latest make-up collection L'Or Lumière at Festival de Cannes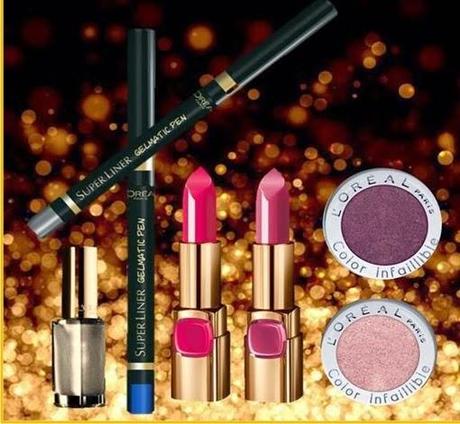 Mumbai - 21st April 2014
After the stunning L'Or Sunset Collection 
L'Oréal
 Paris is set to dazzle the French Riviera with its new make up line - L'Or or 
Lumière
 To celebrate the 17th year as the official make up partner for the Cannes Film Festival, 
L'Oréal Paris will introduce their latest collection that is inspired by the purest of the elements, 'Gold' and the coming of the spring season.
The L'Or Lumiere Collection highlights the exuberance of Neo Gold as a beauty trend on Indian and global fashion runways.Since shades of gold beautifully embrace all Indian skin tones the L'Or Lumiere collection presents products gorgeous bright hues that stylishly accentuate the brilliance of gold. The products are a fine representation of glamour elegance and will certainly heighten the allure of any red carpet look.
Products in the Loreal Paris  L'Or Lumiere collection are laced with vivid hues and beautiful undertones of radiant gold. This collection includes the Vivacious Moist Matte Lipsticks , Super Liner Gel Matic eyeliners, Infallible mono eye shadows and Color Riche Nail colors. The products have been hand picked to match the grandeur that this Festival show cases.To commemorate the launch of this collection, Loreal Paris beauty expert Namrata Soni has created three looks inspired by the infusion of neo- gold and exciting hues. Loreal Paris India ambassadors Sonam Kapoor, Freida Pinto and Aishwarya Rai along with the global ambassadors Blake Lively, Eva Longoria, Zoe Saldanha and Jane Fonda will adore different renditions these stunning looks bring them to life on the Cannes Red Carpet this year.The L'Or Lumiere collection is the new style statement by Loreal Paris for women all over the world to create stunning red carpet inspired make up looks using the following products:Colour Riche Moist Matte:
Matte has never been so rich! Loreal Paris launches a revolutionary  new range of lipsticks - Color Riche Moist Matte, with pure pigments that deliver intense luscious color for a full 6 hours in 12 irresistible shades of pure indulgence. It is enriched with new Light Illium complex for a rich matte effect, velvet fusion capsules and Ultra Gliding Shine oils to provide a smooth and silky application and Jojoba oil to give absolute hydration for upto 4 hours. The product is priced at Rs. 899/-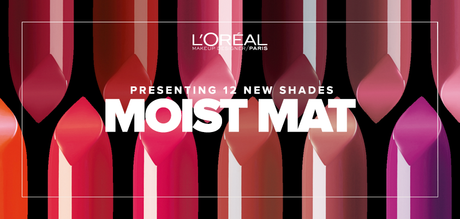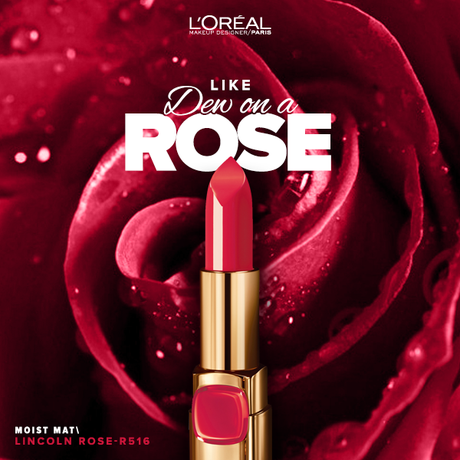 Super Liner Gelmatic:
Loreal Paris introduces its first gel eye liner in a Twist up open format - Loreal Paris Super Line Gel Matic. The product is created with an exclusive formulation of ingredients and is designed to last for upto 12 hours giving an intense matte color pay off. The product has a pen precision for a super easy application, the intensity of a gel and is totally smudge proof. Comes in five rich, luxurious shades and is priced at Rs.395/-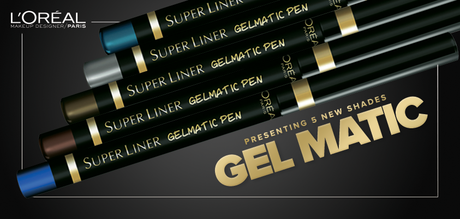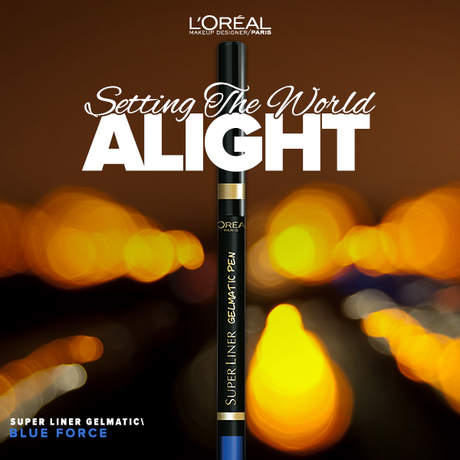 Color Riche Le Vernis:
Le Vernis is a range of intense colors that come with an in -  built top coat giving the nails a bright and high shine finish. The shades provide intense color  and a luxurious shine in a single stroke. They are available in two stunning shades and are priced at Rs. 235/- 
Infallible Mono Eye shadow:
Ultra intense colour, upto 24 hour long lasting hold and velvety soft feel, this product is ideal to create the perfect luminous eye. The product contains an exceptionally high level of color pigments, for an intense color finish. The eye shadow melts gently from the finger tips to the eye lids on applicaion. The result is a rich satiny look. Available in 10 bright shades and priced at Rs.550/-
The L'Or Lumiere collection is available at all Loreal Paris counters across the country starting now.About Loreal Paris:

Present in more than 120 countries, Loreal Paris provides accessible luxury for all those who demand excellence in beauty. A philosophy which stems from the research carried out in our laboratories and our will to make professional expertise accessible. Icons of the art, fashion and beauty, our spokespeople are passionate and talented individuals. The women and men of all ages, looks and origins are sources of inspiration for out generation thanks to their vision, engagement and talent.Some of the iconic and innovative products from the Loreal Paris portfolio available in India are Excellence Creme, Total Repair 5 hair care, Youth Code,Fall Repair,Revitalift, Volume Million Lashes Mascara, Color Riche Lipsticks, Super Liners and True Match foumdations.

Loreal Paris truly believes that , whatever your age, gender, ethnicity or look, " You're worth it!! "