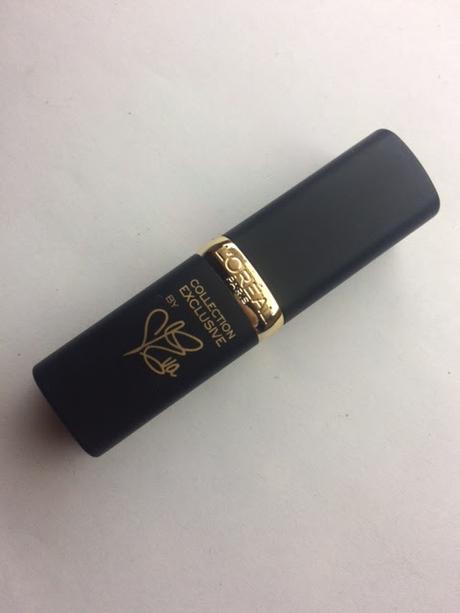 L'Oreal Paris Color Riche Collection Exclusive Pinks Eva's Delicate Pink Review and Swatches!
-By Ishleen
Since the time L'Oreal came up with its latest Color Riche Collection of Exclusive Pink's, the whole beauty blogging has been going bat-shit crazy to swatch and review them. But we being the patient reviewers, we knew that we needed some time to get into the minutest details and bring in front of you an actual analysis of the Exclusive Pink's shade Eva's Delicate Pink.
So is the lipstick worth all the hype? Read more to know all about it.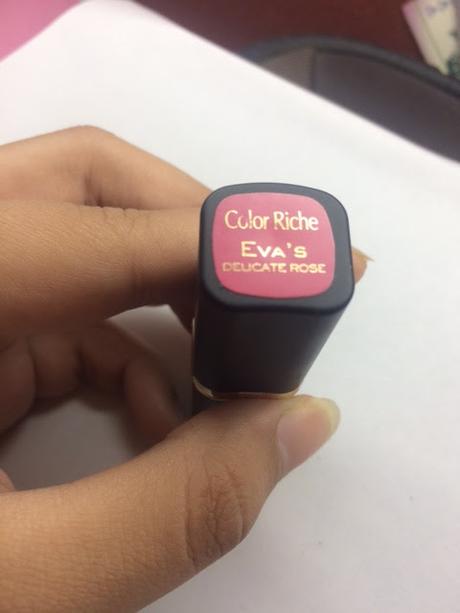 Price: Rs 995
What L'Oreal has to say?
Dress your lips with delicate shades of pink. Our most sophisticated pink lipsticks in a velvet matte finish. Tailored for every woman. Our Velvet Pink lipsticks have never been more sophisticated.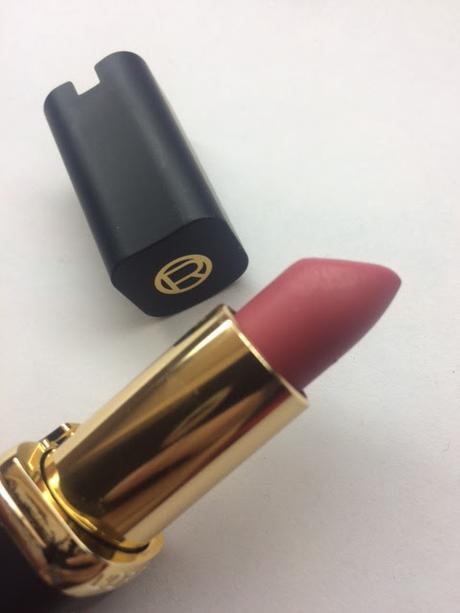 Pure pink pearls mixed with velvet pigments create a perfectly sheer powdery matte finish.
Precisely composed by our color designer Eva Yean, each shade was inspired by one our beautiful spokes models, to offer a subtle and delicate match for every woman.
Packaging
Packaging wise the lipstick comes in a very classy matte black lipstick tube which has Eva's signature imprinted on it in golden font. the lipstick tube is quite conventional, but at the same time too classy and totally worth the 1000 bucks you spend on it. Plus, you can rely on it not spill in your bag or vanity or anything of the sorts.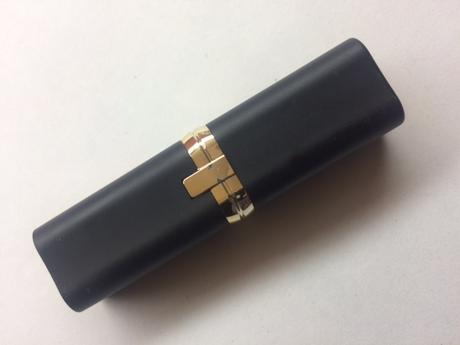 Eva's Pink – A peach pink lipstick with a slight yellow pigment. It complements skin with warm undertones, giving the appearance of a brighter complexion. I find the shade to be a very gorgeous dusty rose kind of a shade which looks very subtle and is a great pick for daily wear makeup looks. The shade has just the perfect amount of warm yellow undertones making it the perfect shade for medium to dusky Indian skin tones.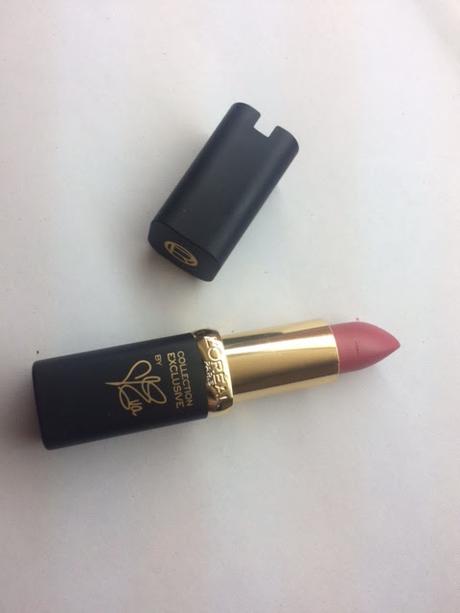 Texture
Texture wise the lisptick goes on a little patchy on dry lips, and you can not afford to skip exfoliation and moisturisation before you put this on. Apart from that it goes on the lips super smooth and also sets to a soft matte finish which is not at all drying.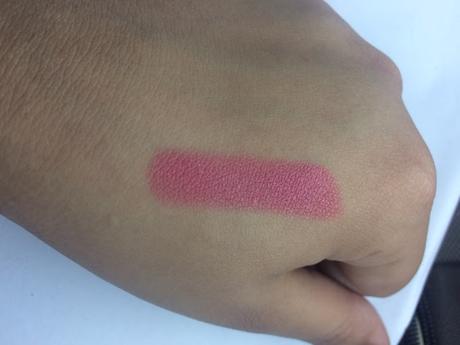 Pigmentation and Coverage
Not the most pigmented of the lot, Eva's pink is more on the sheer side. You need to apply 2-3 swipes to get a nice color pay-off but that is the beauty of the shade--you can wear it as a full blown color or also tone it down a notch if you feel like.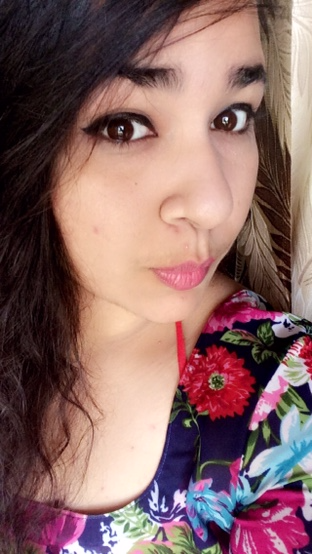 Staying Power
L'Oreal lipstick formulations generally stay on for a long time, but this one just does not. I mean i worn this at 8 am in the morning (after breakfast) and did not eat anything till 10:30, and still the lisptick had gone. No, not completely, but it was almost gone. And as it does not stain, so no lipstick left behind on the lips at all after a maximum of 4 hours.
Rating: 4/5