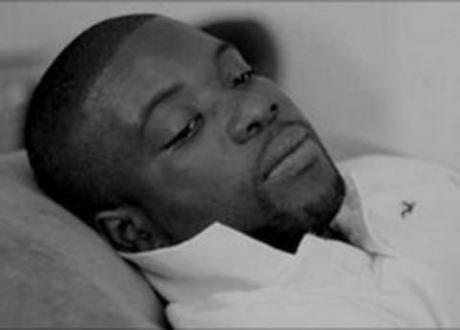 Kweku Adoboli, suspect in the rogue trade at UBS. Photo credit: Facebook
Swiss bank UBS startled the world yesterday when it announced that an unauthorised trade had cost it as much as $2 billion. Though the bank itself has yet to confirm the identity of the "rogue trader", police in London have arrested Kweku Adoboli.
"Fraud is not our way of life. I brought them up to be God-fearing and to appreciate decency," John Adoboli was quoted in The Independent.
Who is Kweku Adoboli? There are facts, solid and not so solid, and the picture emerging is of a quiet, decent man, well-liked by colleagues, who worked hard and enjoyed the benefits of his lifestyle. He's 31 years old. He likes cyling and photography, according to The Independent's Cahal Milmo and Matt Blake, who also reported that his father is a retired United Nations official from Ghana, called John Adoboli. Having lived for a while in the Middle East, (according to The Independent), and Israel (according to The Financial Times), Adoboli Jr. was sent to Ackworth School in West Yorkshire, where fees reach £26,000 per annum. His headteacher, Kathryn Bell, told the paper that he was "an able student who made a very positive contribution."
"There is a lot of shock, horror and disbelief. He was incredibly straight and upstanding with very high integrity. He would definitely not be the first place you start looking," a former colleague told the Financial Times.
He then went on to Nottingham University, where according to The Atlantic Wire he studied Computer Science and Management, and according to The Independent it was e-commerce and digital business.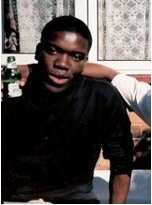 Adoboli, taken from his Asmallworld profile
The Financial Times gave a rundown of Kweku Adoboli's Facebook page, which shows him to be a fan of The Wire, and The Boundary restaurants. His girlfriend is a doctor. City AM said he  is a fan of the singer Fela Kuti, electro music producer MC Xander, the UK singer and pianist Gwyneth Herbet, and Princess Beatrice's hat.
"Need a miracle," was reportedly Kweky Adoboli's final Facebook status update, according to The Independent.
His LinkedIn profile states that he worked for UBS's European Equity Trading division. The Independent also said that he had worked at UBS for six years, where he managed to gain a six-figure salary. He lived in the East End of London, first reportedly in a £1,000 a week penthouse flat in Spitalfields which was a 3,000 ft square space with limestone floors and room for ten bedrooms. "His flat was very, very impressive. It was a bit of a bling flat to be honest. He came across as someone who worked quite hard to get where he was and played quite hard too," said a guest to the flat to The Financial Times. He later lived in Stepney. He worked as an expert in exchange-traded funds (ETFs), and something called the Delta One business, which makes money from minute fluctuations in value. So that's what we know so far…
"He was a very nice guy, very polite. I would not say that he was a party animal," said Philip Octave, his former landlord.