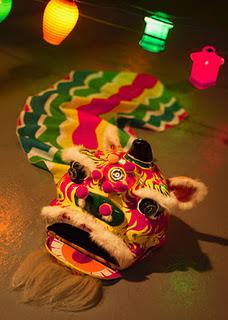 Midnight heralded in the Chinese New Year. With hundreds of lanterns, fireworks and beating drums, the celebrations can be an impressive spectacle. Moreover the animal symbols for each year are distinctive and can on occasions influence even the reason for and style of divorce that I am called to advise on.
So 2011 gave rise to the rabbit, defined as the ex who becomes pregnant with quads within days of her divorce decree.
In 2010 it was the tiger, or rather the cunning husband, stalking his terrified prey and spoiling for the kill.
In 2009 we saw the ox; big, beefy and whose sheer size is intimidating.
In contrast, the year before it was the rat who told his wife he loved her before sliding off down a drainpipe with the lady down the road.
Five years ago, of course, it was simply the pig. A term covering all manner of transgressions by an unthinking, unkind or abusive spouse.
So what can we expect in 2012? The Year of the Dragon has me trembling with trepidation already. Will collaborative practice and compromise go out of the window as unjustifiable demands are presented in an inflammatory and demanding way? Will the flames be fanned and will I be asked to fight fire with fire? If I am it will, of course, be a retrograde step. Instead I sincerely hope that anyone contemplating divorce this year has made a New Year's resolution to behave in a calm and dignified manner and to collaborate to find a workable solution that will suit the whole family .