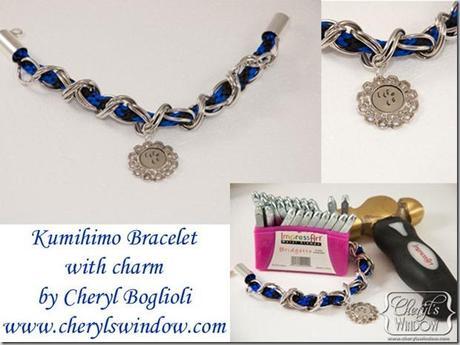 Prima Bead sent me a challenge.  OK, really they sent me a Kumihimo loom; it was a challenge because it was something new that I had never tried.  But, you know I love a challenge and I love learning new things, so this was perfect.
I have to admit I was quite intimidated by it.  It just looked much harder than it really was.  Once I sat down, watched a few videos, and then started playing, it was really easy and even relaxing.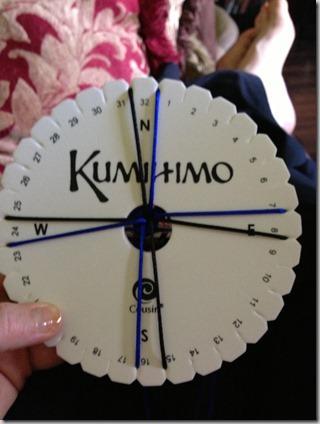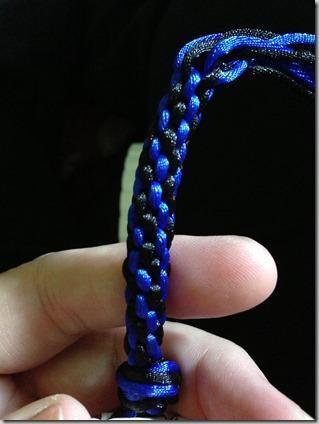 Here is a picture of me (with my feet up chilling on the couch) playing with the loom.  I used the circle loom that will create a round braid and I only played with the 8 cord braid- 4 strands of each color.   While practicing the braid, I experimented with different placements of the colored strands for different patterns.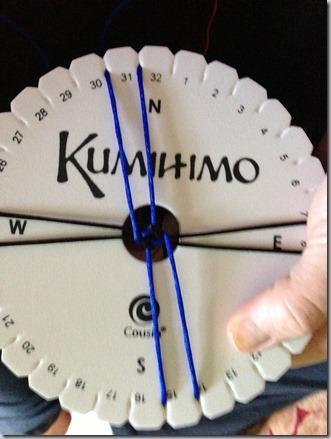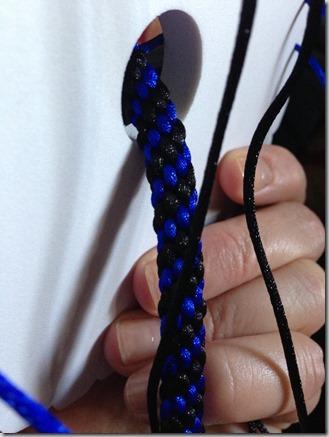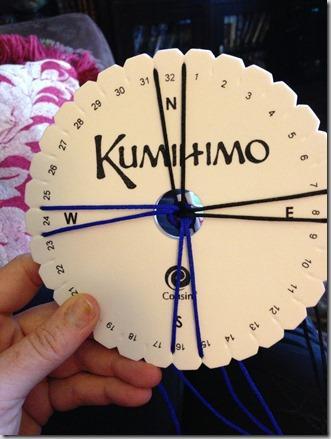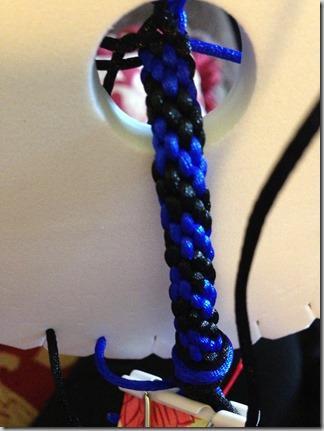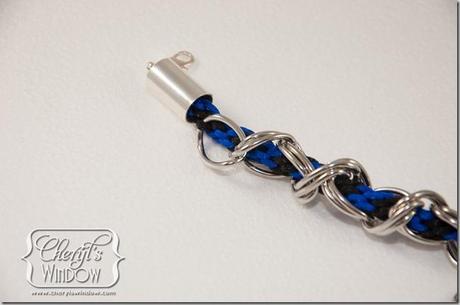 It was fun to play, but once I had a whole bracelet braided, I wanted to add more oomph to it so I weaved it through a double loops chain by Cousin.  I removed one loop from each end of chain and weaved the remaining loop through my braid to keep the chain from sliding back and forth. I tied off the ends and glued them in the end findings and added a hook closure with a jump ring.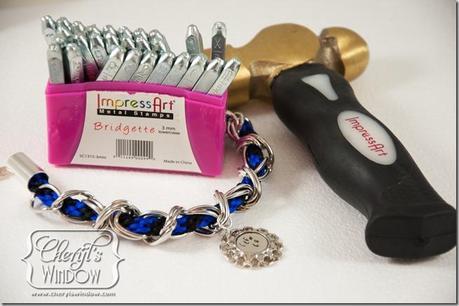 I also decided to add a small charm using Epiphany Crafts charm and ImpressArt small round blank and metal stamp set with the Bridgette alphabet stamps.  This blank was the PERFECT size to fit in the Epiphany Crafts charm.   I just glued the blank right into the charm.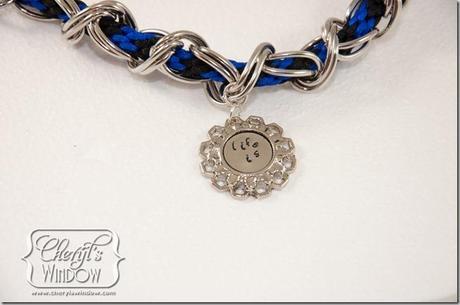 The charm says, 'life is', because it just is.   Sometimes we need to remind ourselves of this and I have decided to give this as a gift.  I think the recipient will totally get this and appreciate the sentiment.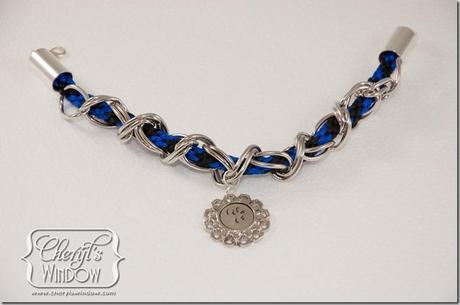 Here is the finished bracelet in its entirety.  I hope you will try Kumihimo at some point.  It is fun and now I want to create more pieces because it is really easy and can create a striking piece.   Make sure you check out some of the other Prima Bead bloggers this month to see all the creations they came up with.
Here is the list of team members.  We will soon have a Prima Bead Blogger blog to share too!
Cheryl Boglioli –

YEP! This is me!
http://cherylswindow.com/
Jennifer Priest
Kerrie Slade
Krafty Max Originals
Kristi Taylor
Lisa Fulmer
Molly Alexander
Pearl Blay
Rachel Nielson
Stefanie Girard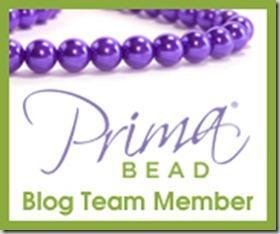 Don't forget, Prima Bead has great supplies AND prices…and free shipping.  You can always find their link in my sidebar too!
Thanks for stopping by today,