Last weekend, Snubnose and I were invited to a kulfi tasting session at Barbeque Nation. This is one of Snubnose's favorite restaurants because of the grilling fun and the sheer number of non-vegetarian dishes to try. And I love the place because the vegetarian food is equally good there
. Everyone's happy when we go out for a family dinner at Barbeque Nation.
This time around though, it was just Snubnose and me for the kulfi tasting and dinner session.
Of course, kulfi wasn't the only thing we sampled there. Snubnose per usual feasted on the chicken and mutton starters enjoying the mutton seekh kababs and the chicken legs, which are her favorite.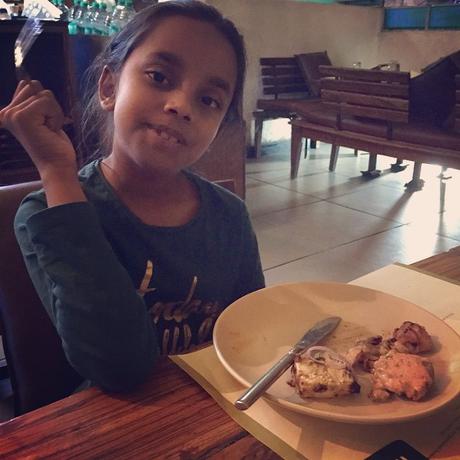 Snunbose was in a total food coma after this dinner
I wasn't too hungry, so I nibbled on the starters and the food, keeping my appetite for the kulfis at the end. I did opt for the lemon ice tea, which was absolutely delicious and light enough to pair with the starters and the main course.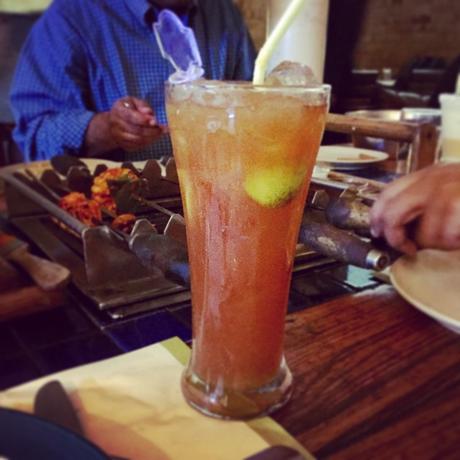 My lemon ice tea tasted as good as it looked
The live music was also fantastic playing some lovely 70s hits from some of my favorites – Bob Marley and John Lennon and the like.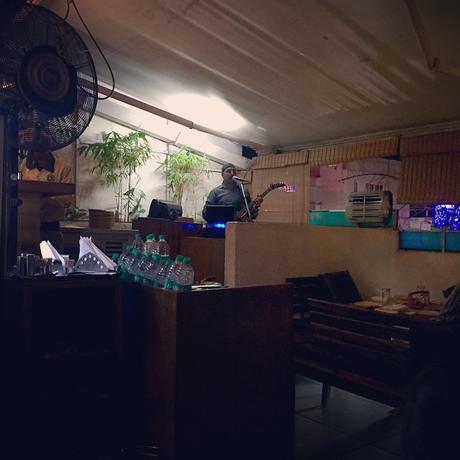 Very enjoyable time sipping my drink and listening to some mellow music
After the main course was done with, it was off to the kulfi counter to get the lowdown on the kulfis they have to offer.
As per the press release, there are over 800 possible combinations of kulfi available. So, I was a trifle taken aback to see only six varieties of kulfis.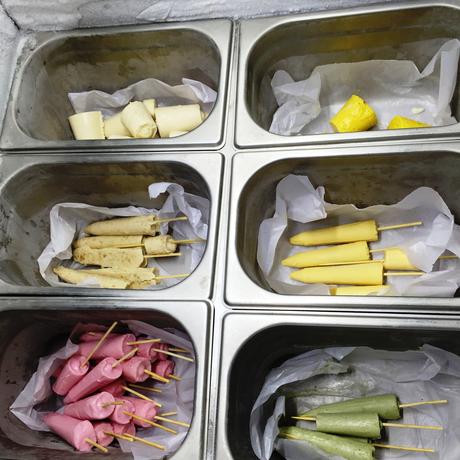 Six base flavors
Seeing my expression, the chef very kindly walked me through the kulfi preparation. Although there are only six base flavors, they can be customized in innumerable ways through the options of cold toppings, dry toppings, sauces, and spices. And then showed me a mind-boggling array of bottles and bowls with so many options that I realized how they came up with the 800 number.
Here's a video of the chef doing his thing:
http://scontent.cdninstagram.com/hphotos-xaf1/t50.2886-16/10949682_607286602704898_554412296_n.mp4
I asked the chef to give me one of the more adventurous combos out there, and he made me a paan base kulfi with a rabdi topping and a paan masala dry topping.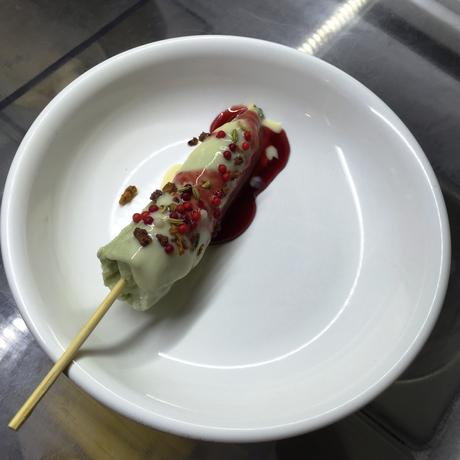 My paan kulfi
Snubnose opted for a more conventional option going for the mango kulfi with caramel topping and sprinkles.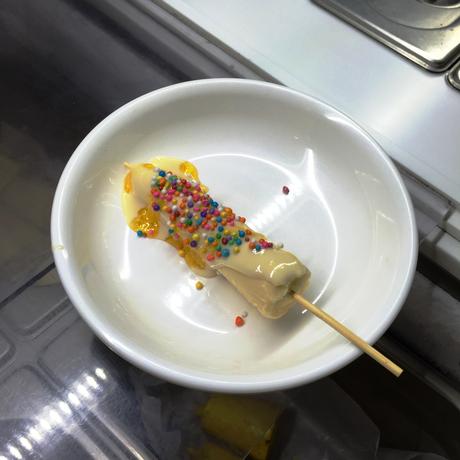 Snubnose's absolutely loved her mango kulfi
I polished off my kulfi while listening to the chef go through his spiel and before I knew it my kulfi was over. Seeing my empty plate, I was offered a refill, and the second time I opted for a different flavor.
Pomegranate was one of the toppings available, and since it's my favorite fruit, I asked the chef to mix me something with pomegranate.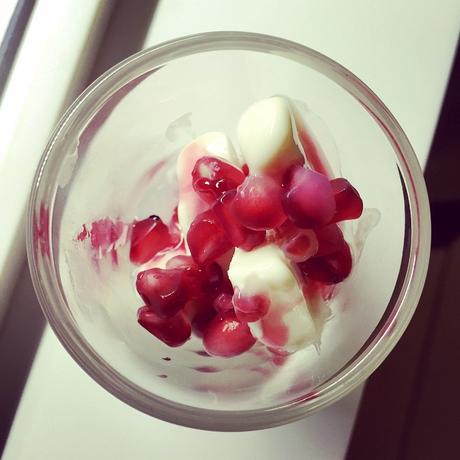 My pomegranate topped kulfi in a shot glass
And while I was a bit iffy with the paan flavored kulfi, I loved the malai kulfi with pomegranates.
With so many options available, it seems there is a kulfi for everyone. Love this latest addition to the Barbeque Nation menu.