From Twin Sails Brewing in Port Moody comes their "Kottbusser" an ancient style of beer that is more or less a brown ale. The beer pours a deep brown colour with a reddish tinge held up to light with a brown head. The aroma consists of roasted malts, chocolate, honey, caramel, wheat and coffee. The flavour is of chocolate, wheat, honey, earth, ash, coffee and fruit notes. The alcohol content comes in at 5.8% with an IBU of 16. Not quite a typical brown ale but the flavour is quite full and quite interesting. I will be buying more bottles of this especially if they keep it around for winter.
Commercial Description: An ancient style of beer outlawed with the induction of the German Purity Laws. This brown ale is made with malted barley, wheat and flaked oats and finished with molasses and Fraser Valley's Alfalfa honey. With notes of sweet chocolate and coffee on the nose, Twin Sails Winter Ale is full bodied with great malt complexity. The beer finishes with subtle roasted malt flavours and honey sweetness.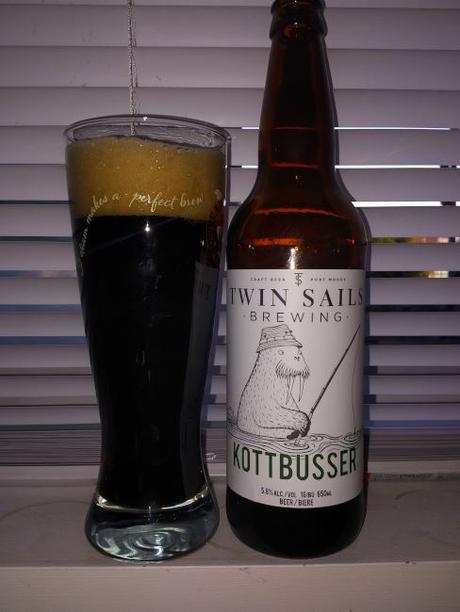 About Mike
I am an avid outdoors man and hobby photographer who loves to spend as much time as possible exploring the beautiful backcountry of the Province of British Columbia and everywhere else! When not exploring nature though I am exploring Craft and Micro Brew beer locally and from around the world. If you love beer like I do please come on a journey for your taste buds. Who knows you just might find your next favorite beer!
This entry was posted in Brown Ale and tagged ash, brown ale, chocolate, coffee, craft beer, earth, fruit, fruit notes, fruits, honey, Kottbusser, port moody, twin sails brewing, wheat. Bookmark the permalink.