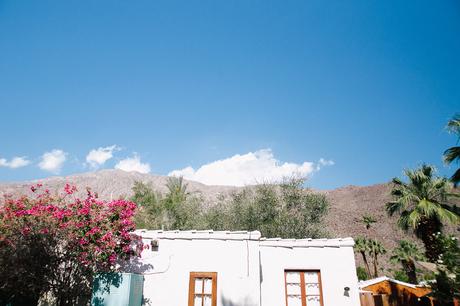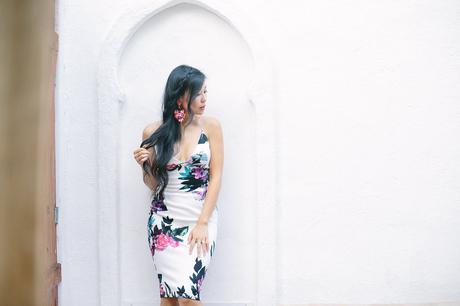 A visit to Korakia Pensione, a Moroccan villa that sits in the heart of Palm Springs, was an experience akin to eden's paradise.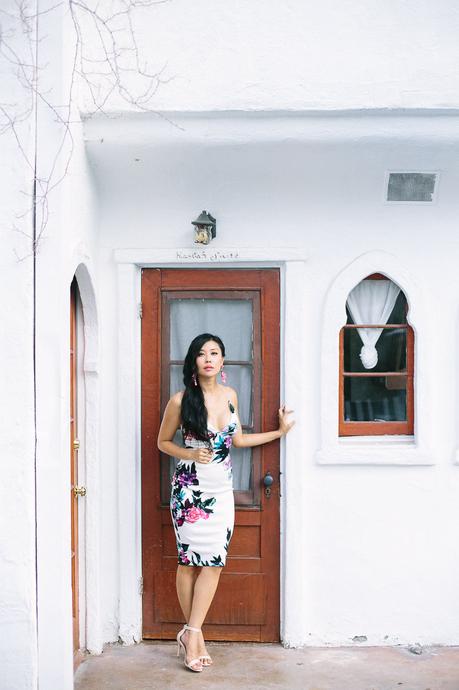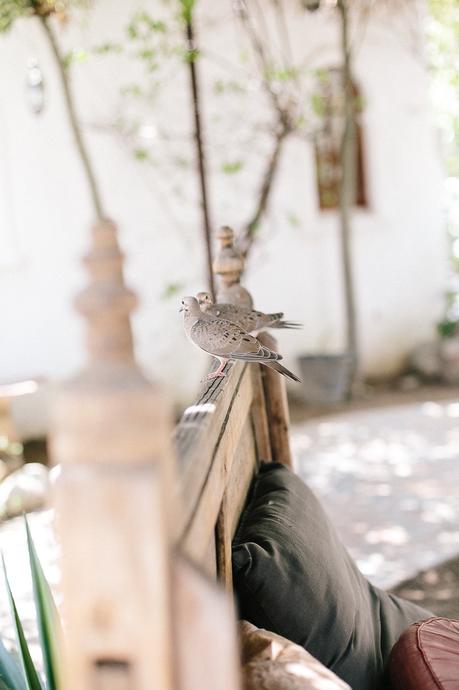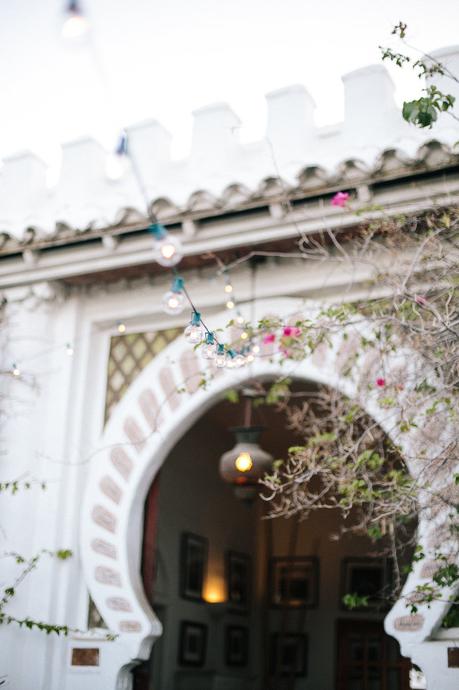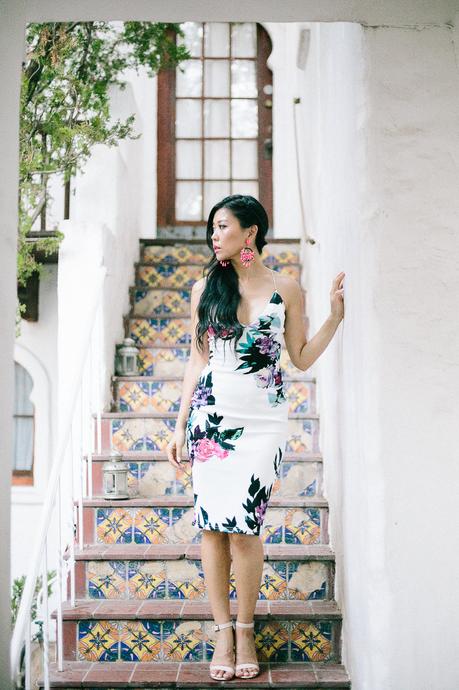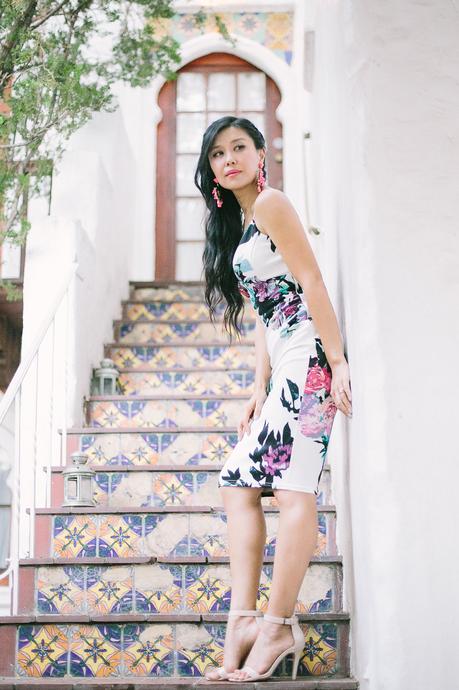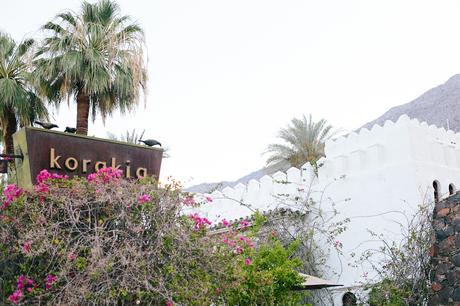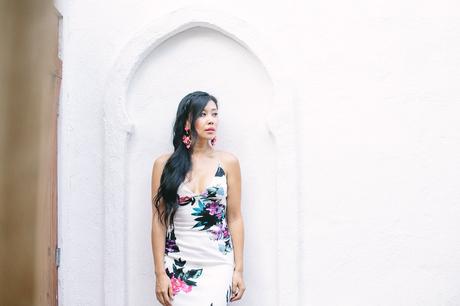 Photos by Kate Doherty
dress by AX Paris | J.Crew Mardi Gras earrings | JustFab heels
Just off the hustle and bustle of downtown Palm Springs sits the Korakia Pensione, a Moroccan retreat that's outside the bounds of duplicity. It was named by New York Times as the sexiest hotel in America but the reason might not be entirely obvious. There isn't a sexually charged theme or orifices brimming with innuendo. The look is clean as the two villas are covered with swivels of rustic Moroccan detail and splashes of bold color and patterns. All twenty bungalows share the cache of individuality and that's where the similarities end. 
Once you check, you've checked into another world, another era, another way of life. Made to order breakfast greets you in the morning, Moroccan mint tea accompanied by a side of pine nuts is brought out in the afternoon, and old movies play al fresco in the courtyard every night. Two pools, three day beds, and a hammock and your day is sort of over. It's not just a hotel, it's the destination. I couldn't help but snap an unhealthy amount of photos while I was there. It's that photogenic. And it's that alluring. The sexy just kind of comes naturally.