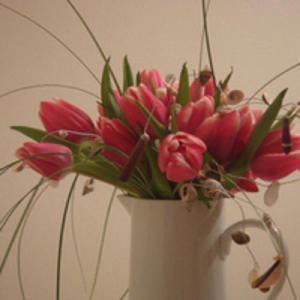 Wednesday, February 08, 2006 at 2:11 PM EST
I'm a nice-looking woman but i don't understand why knucklehead men continue to try to talk to me. They should be able to look at me and see that they don't stand a chance. They're undesirable and i don't even mess around with men anyway.
Men have always been the easiest thing for me to stay away from. "All men are not the same" or, " have you been in a bad relationship?" Is what some have said and asked me after hearing how i feel about men. And it has nothing to do with either one. I know that all men aren't the same and that there are good nice men out there i just naturally don't want to be with one and i'm tired of hearing about it.
"Why you don't get married?" "You should be married". What is the big deal with these people? I don't need a man! They don't do anything for me. I'm not telling them not to be with a man, i don't care what people do with their life. Why be worried about me? I've never been in a bad romantic relationship because i never had any feelings for a man. I've seen other's around me who were in relationships and i don't understand it. When they find out their man is cheating they go crazy, i couldn't care less where a man sticks his penis, how would it hurt me? His body doesn't belong to me.
And these knucklehead men, you can tell them that you don't want them and they push themselves on you anyway. Some of them like a challenge or they're just plain sick because to get back at you and to impress their stupid friends they'll sometimes say they had you! They use other women to try an make you jealous and you don't even want them, or women who do want them they try to use you to make them jealous-a bunch of silly shit. And these be full grown men!
More than once i've watched guys profile in front of me, trying to make me have a crush on them, and some thinking if they get me i'll fall all over them. Bullshit! That will never happen. Not in a million years. Can't no penis take my mind. I know a girl on my block who got sexually whipped by a guy and he married her and got her eating out of his hand. He cheats on her too.
I can't count how many male associates who were in relationships with women that told me what they be doing behind their girlfriends back. And some women are so stupid they won't even believe it, they'll get mad at you for telling them and their man will deny it ,of course, and make you out to be the bad person. But i never got involve with that.
I have a relative who loves to watch the Maury show and Jerry Springer, and almost every day it's the same ole thing. Somebody fighting over somebody else's man or woman, and women crying because they don't know who their baby's daddy is or because the man don't want to take care of the child.
If i had a baby it darn sure wouldn't matter to me if the man didn't want to be there. I don't understand none of that nonsense. I couldn't sit up and watch them kind of shows every day. There are knucklehead women out there too who won't leave men who don't want to be bothered alone but when it comes to a man it's a little worse because they have those pathetic egos.
http://misslatoya.wordpress.com/2007/08/26/knucklehead-men-2/