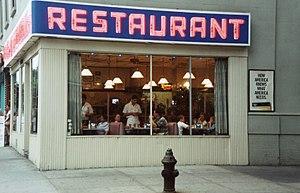 Trivia will be happening this Tuesday night, May 28th at 8:30 PM, with "Q-Tip Trivia" as the Special Category. This is the category where I will ask you seven general knowledge questions, and each will have four choices for answers. You can pick as many as you think are correct: 1, 2, 3, all 4 or none. You will get a point for each correct answer (and one point if it is none). However, if you put down a wrong choice, you will get no points for that question (and it nullifies

any correct choices for that question). You have to be careful!


The Q Train lightning round will be "Classic TV Cities Trivia." I will give you the names of ten very popular TV shows throughout the years, and you have to tell me where the show was set (not filmed, but where it supposedly took place).
The Sneak Peek question for this week is:
"What is the second largest city in New York State in population?"
We are back on the main floor to stay with Trivia, as the Stanley Cup Finals won't be taking place on any Tuesdays. Looking forward to seeing many of you this Tuesday!