I never thought I would be writing about knitting. As a child my mom used to knit a lot and she tried to teach me, but it wasn't something I considered 'cool' enough for a lad who went to a dodgy school in Liverpool to do.
I imagined it was for older ladies and in fact my mom belonged to a knit and natter group of largely older ladies, making knitted squares which could be sewn together with others to make blankets for those in need of warmth and more comfort.
When one year I asked for an Everton scarf and hat, I imagined I would get one of the fashionable ones from the Everton club shop, but no, my mom knitted me a distinctly unfashionable blue and white one instead.
Also, when I ran my second- hand bookshop in Ambleside in Cumbria, the shop was located just opposite the place where the coach stop was. Regularly coach trips would arrive for the morning or afternoon and often a significant number of people who got off the coach would come into the shop and many would buy books, thus helping trade tick over. I recall one coach load was all older ladies, about forty of them(maybe it was a W I outing) and several of them spied my shop and this led to most of them crowding in. 
One by one they came up to me and asked if I had any books on knitting or any knitting patterns? My response each time was negative (I didn't) and I said we have books on most subjects, but just not knitting. In not stocking them I had thought there wouldn't be much demand and anyway it was a boring (to me) subject.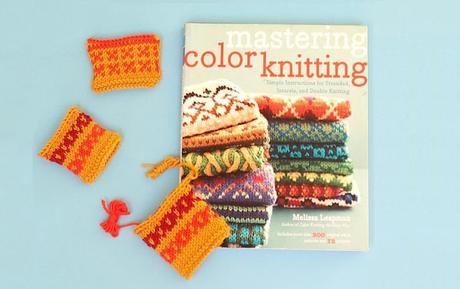 I guess you can get my thoughts about knitting by now? Boring, not cool, for older ladies and generally annoying. But I am wrong. It took my daughter to show me how wrong I am. 
She started to learn to knit in her teens and she makes lovely small knitted toys and presents for people. Not only that but the process of knitting is something that helped her greatly when she had some OCD issues, as it was very calming and productive. (There is an obvious satisfying outcome.) Even more than that she is now using knitting and creative skills to help other women in a community group that she leads which enables women to cope better with trauma and other challenging situations they face.
So, knitting is good for young people, good as a way of mixing the generations, good for helping people through anxiety or stress and good for producing lovely hand made small gifts which can be personalized. (Who would have thought it? Not me as a teenager.)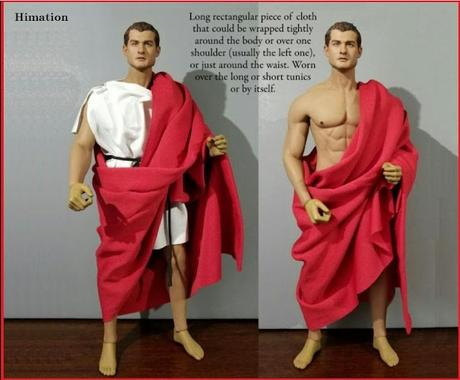 Greek modelling a classic red Himation (not even blue)

Classic knitting
She knitted him a Himation
it was her latest design
Psyche confronts Eros
a spartan marriage undone
Tension                                            Abbreviations                                Yarns
carry out a tension check        BO - bind off                                    colossal
before commencing                  CO - cast off
as he wanted                                 M1R - make one right
a football                                         PR - previous
s                                                          RIB- ribbing                                    Patterns
c                                                          RT- right twist                                 loopy
a                                                          RC- right cross
r                                                          SL- slip
f                                                          ST- stumble
until everything                           SP - spear (him now or                 Instructions
unravelled                                      you'll be ancient history)             mythical

Thanks for reading, and keep knitting. 
David Wilkinson
Email This
BlogThis!
Share to Twitter
Share to Facebook