This is part two of our trip to the Florida Keys. In these images, I was able to capture some amazing actions by Aaron, a kitesurfer who was determined to perfect his craft. From the preparation to the event, kiteboarding is a labor intensive activity. Surfers, like Aaron prepare the lines, adjust the control bar, straighten the harness and check the wind strength, all for a chance to turn, grab, jump and fly with the wind at their backs. 
Sharing some info about kitesurfing may be helpful to readers: 
Kitesurfing or kiteboarding is an adventure surface water sport that has been described as combining wakeboarding, windsurfing, surfing, paragliding and gymnastics into one extreme sport. Kitesurfing harnesses the power of the wind to propel a rider across the water on a small surfboard or kiteboard similar to a wakeboard. The terms kiteboarding and kitesurfing are interchangeable.
There are a number of different styles of kiteboarding including freestyle (most common and utilizes a standard kite and board), wake-style (flatter water using board with bindings) and wave riding which is focused on big waves using a board designed specifically for wave riding.
From these images, I hope you will be able to join Aaron and me on this incredible and magical ride. SURF'S UP!!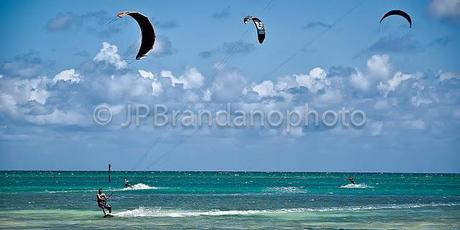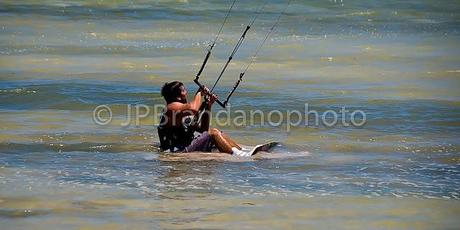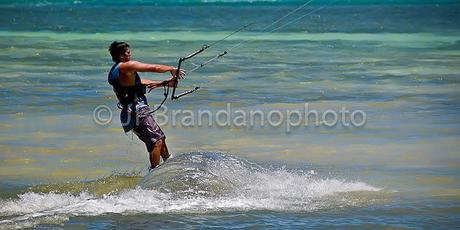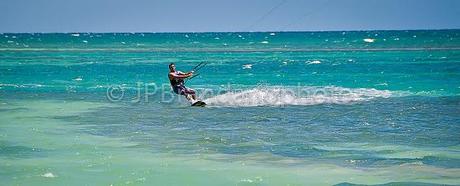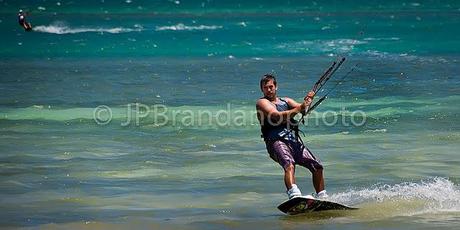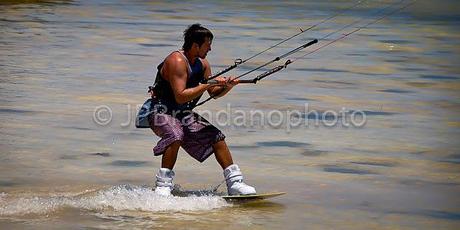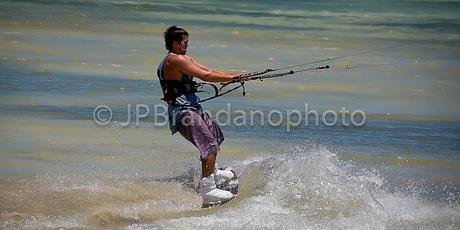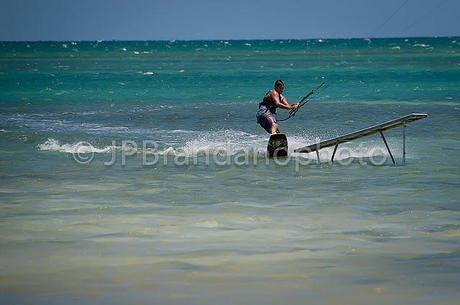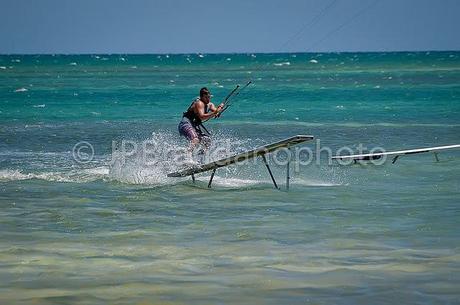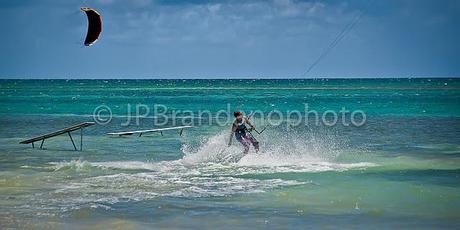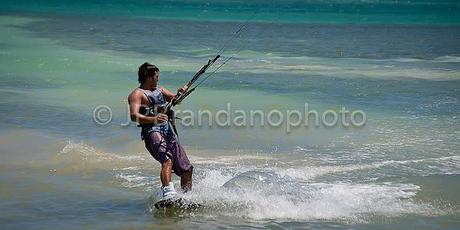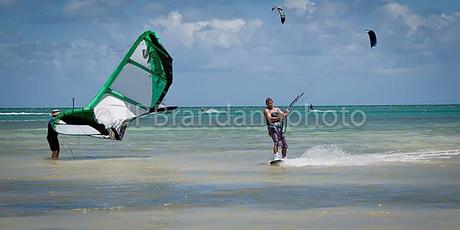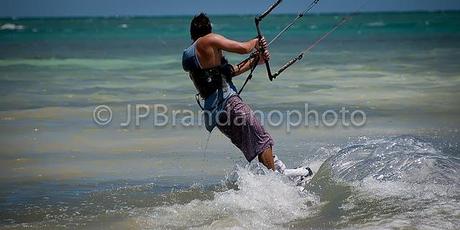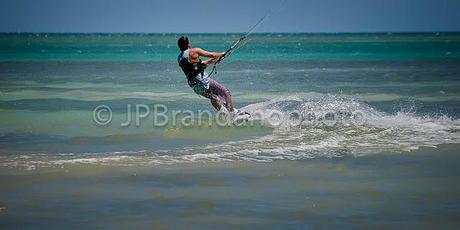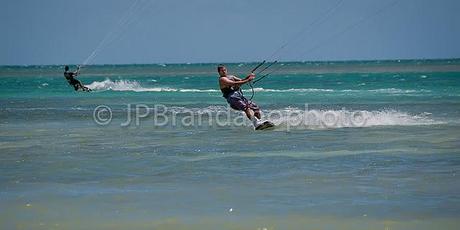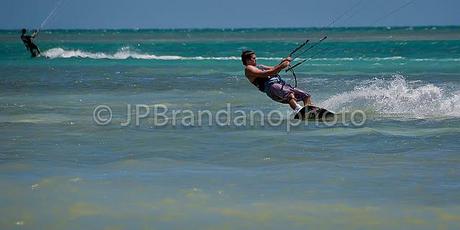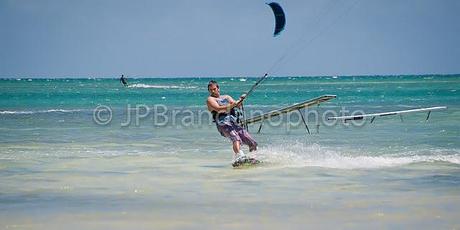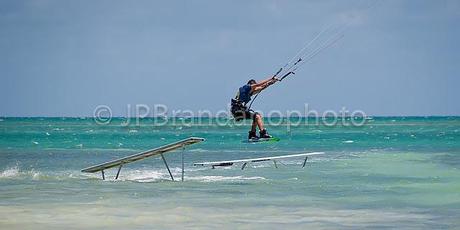 As I was leaving the beach, I caught one  
   more image of a jumper!! AMAZING!!!!