This week I finished up the plans on a Kitchen Renovation that is shore to have the homeowners wanting to sit down for a relaxing dinner with the family. This project came about when I was contacted by Adrienne to help her bring her dream kitchen into reality.  She loved contemporary kitchen design and wanted to lighten up the space.  For Adrienne, the kitchen is the hub of her home.  The place, she told me, where she spends so much of her time cooking and spending time with her husband and kids!  So one thing was for sure, I needed to make it feel brighter, open, and cozy.  Well that's more like three things, but still.  
So with ideas rattling around in my head for the type of kitchen I thought Adrienne and her family would love, these are the initial design boards I created...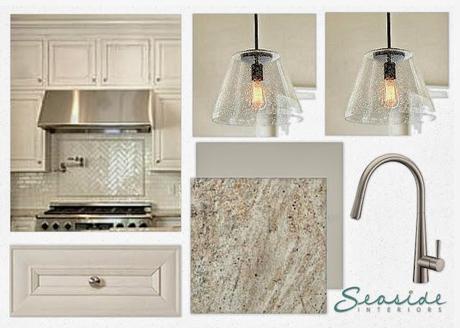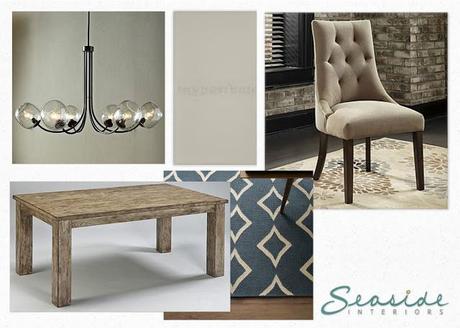 I wanted the space to feel fresh, but I knew it needed touches of  INDUSTRIAL and ECLECTIC accents.  
To evoke that feel, I found a mix of finishes brought in by the dining table, lighting, rug, chairs,and tile for the back splash to name a few.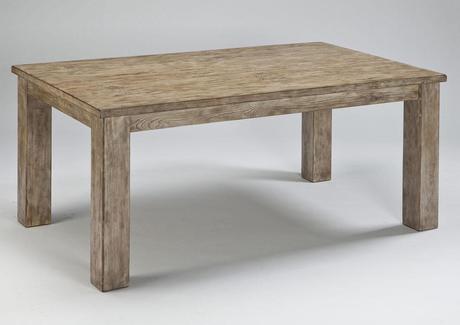 The wash on this table adds a lot of character while the design makes it feel like a really substantial piece. I'm just sayin, "I'm jealous over this table."  I feel a slight love affair coming on!
The rug has a great diamond pattern and is a great shade of Indigo.  The lighter creams of the diamonds will bring in the wall color.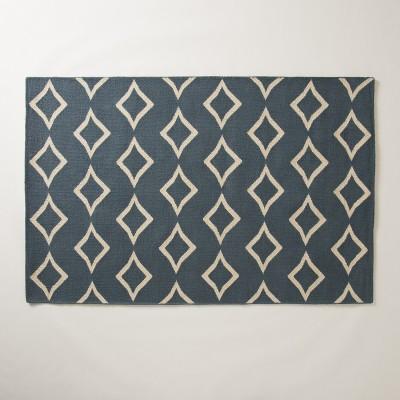 I can never stress enough the effect that lighting has on a space!  The mood in a room can change just by the perfect light.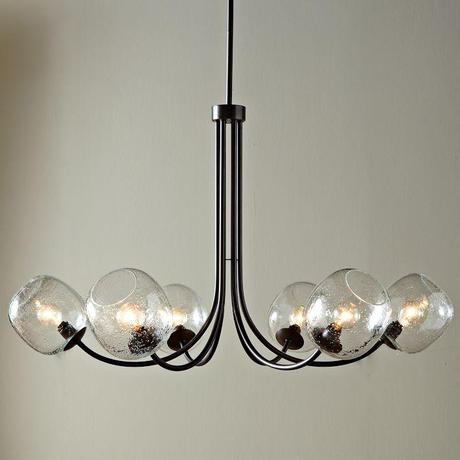 This chandelier is mesmerizing the way the light bounces of the seeded glass!   
AND
to pair with it, I chose to drop pendant lights in the same finish and also with the seeded glass.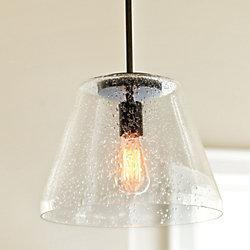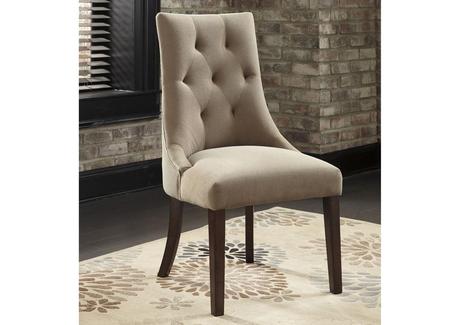 For the back splash in the kitchen, I went with a creamy tile that will look great in the herringbone pattern.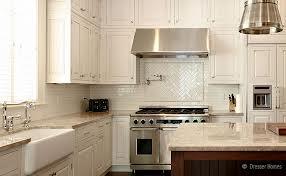 SOURCE
Here's a look at a few of the Before Photos I took when I met with Adrienne...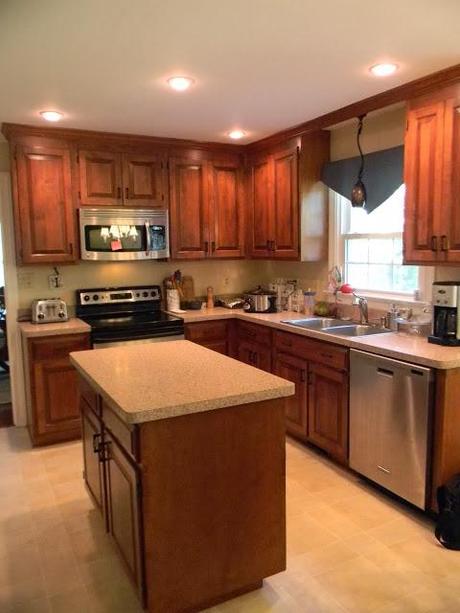 The flooring will come out to make way for new wood floors.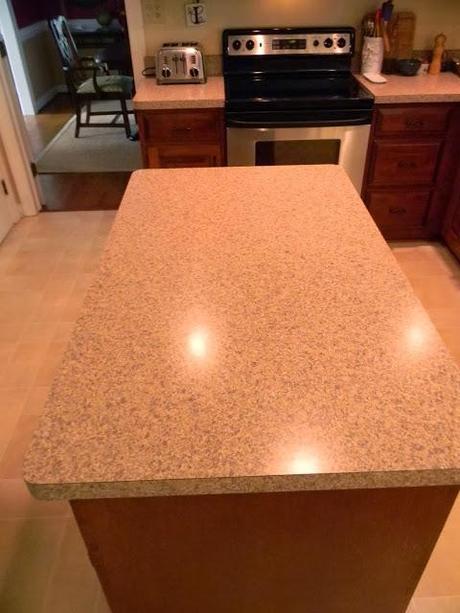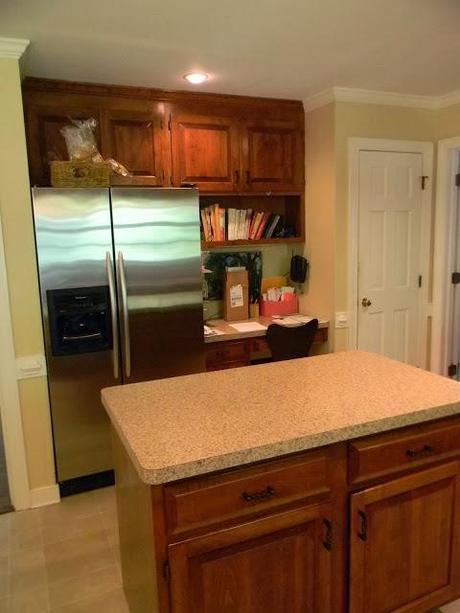 The fridge will slide down and the pantry door area will come out to make room for built in pantry cabinets to the right and more cabinetry and a desk top area on the left.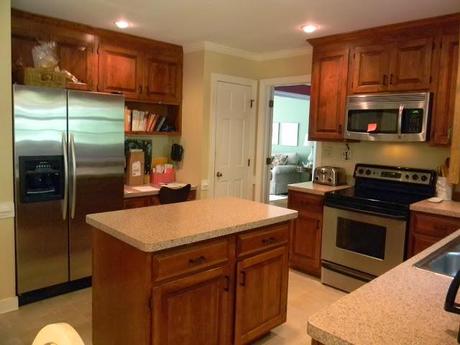 The new cabinetry will have recessed panel doors and brushed nickel hardware.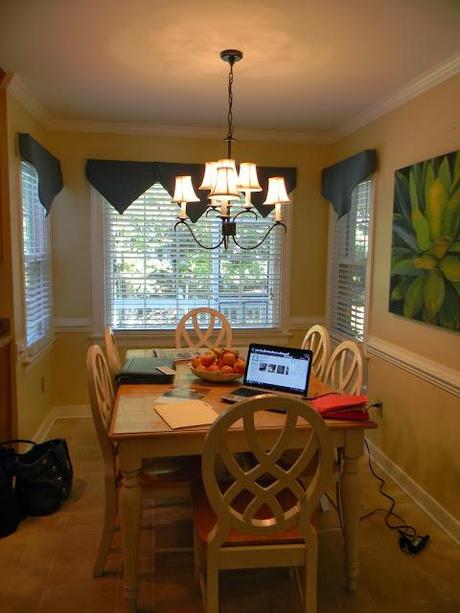 This is the dining area of the kitchen, where the new table, chairs, chandelier and rug will go.  
I have one of the funnest jobs ever!  Stay tuned to see the updates and finished project.
If you are in the Hampton Roads and Richmond area of Va and would like a consultation to begin transforming a room or rooms in your home, I'd love to chat with you.  You can reach me at [email protected] If you are located outside of the Hampton Roads and Richmond area and would like to have a Design Package created for a room in your home please contact me at [email protected]