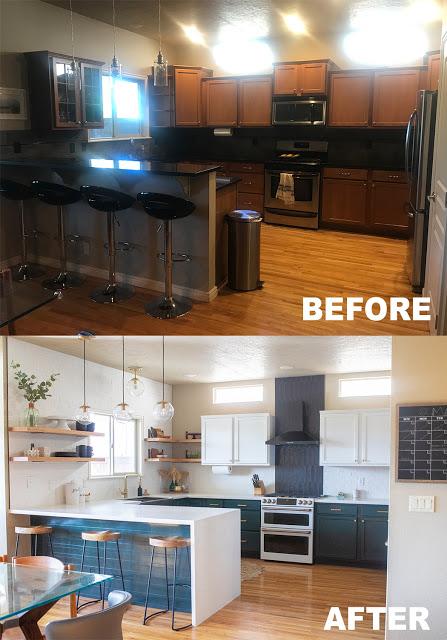 Hi! It's been a while! Couple of years actually.. but we are on day 2 of the "corona virus social distancing" and I thought, why not finally post about our kitchen makeover. I had no idea that a kitchen remodel would make me so happy. That, with a few other remodel projects in my home, make me feel more "me" in my house. I had always liked my house but now I LOVE it. Before, I didn't know how to decorate because it just wasn't my jive and I couldn't get a clear vision of what I liked. Once Tanner gave me the green light on the remodel, I felt a shift in my creative energy that was so fun to get into. That, and the (major) help of Pinterest!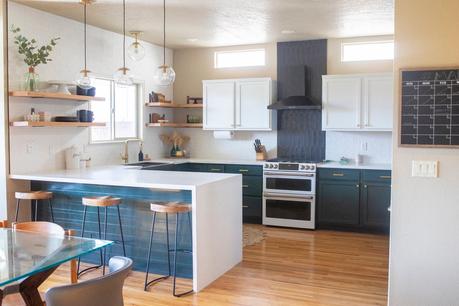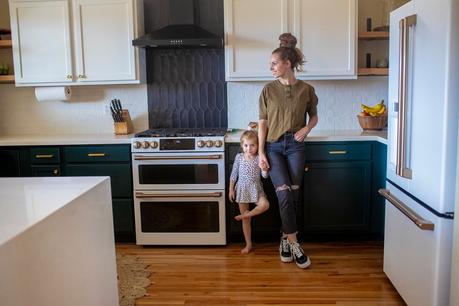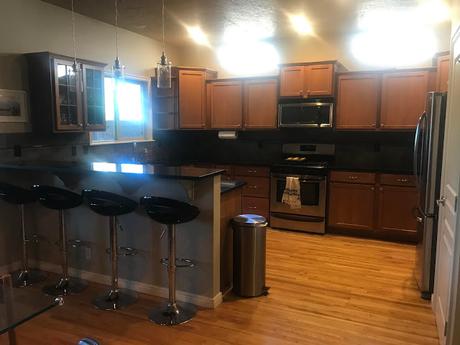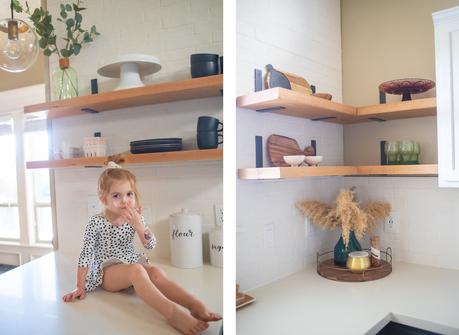 Our house was built in 2006 and the original kitchen was dark. Black countertops, dark appliances, dark backsplash, dark wood cabinets, and we don't get a lot of natural light in the house so it just felt 
darkkkkk
. The bar countertop made me feel blocked out from whatever was going on on the otherside, even though it was still open.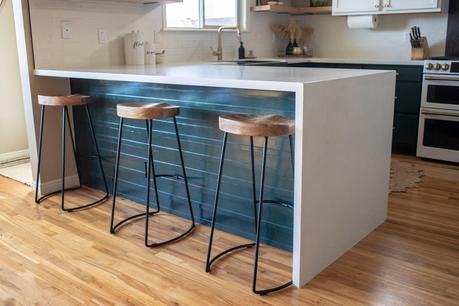 stools: https://www.wayfair.com/furniture/pdp/barraute-bar-counter-stool-lrfy2350.html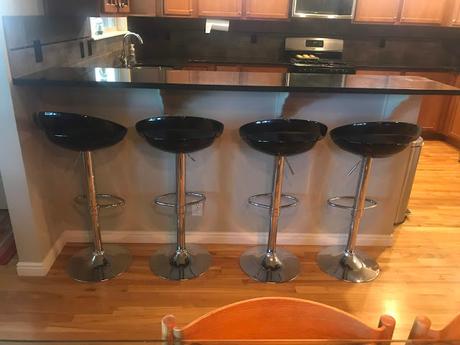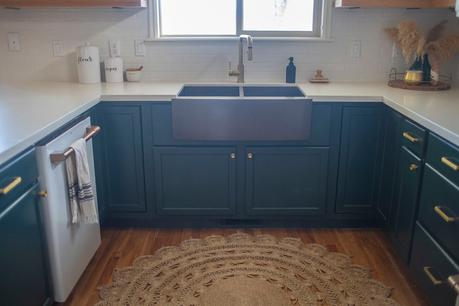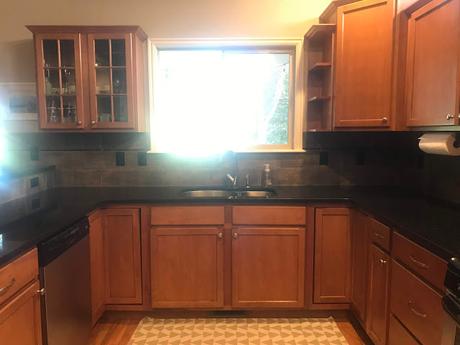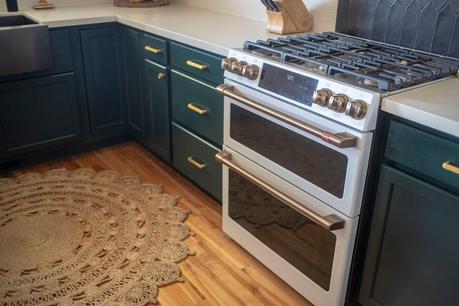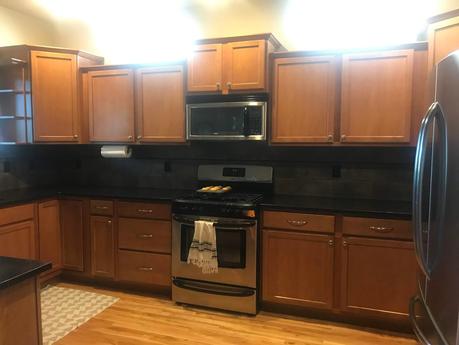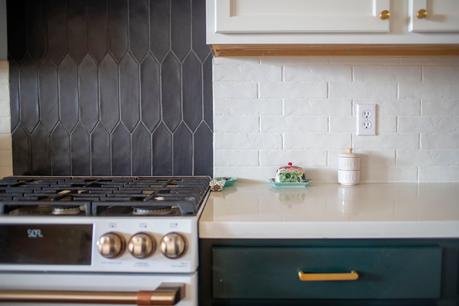 tile: https://www.allmodern.com/home-improvement/pdp/reine-3-x-12-ceramic-field-tile-bedr3855.html?piid=38053688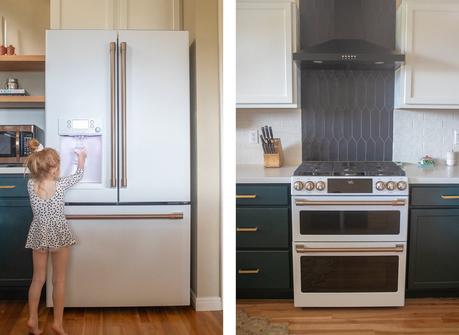 appliances: https://www.cafeappliances.com/cooking/ranges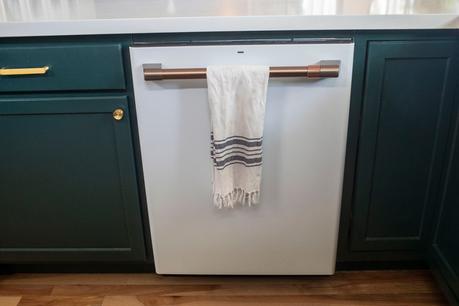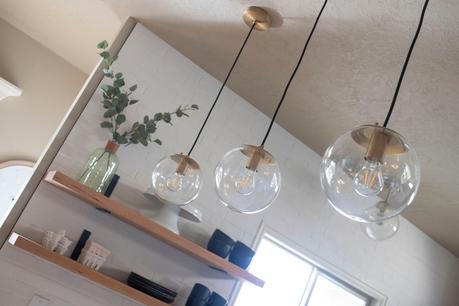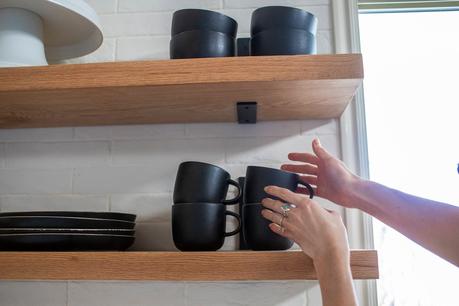 I have loved finding things that make me happy to look at. It was nice to channel my inner Marie Kondo and get rid of things that I didn't use. I purged out cabinets and found unopened items from our wedding (ten years ago!)
Little by little as demo happened I got more excited. Seeing the black backsplash being torn out already brightened up the room and that was just the beginning.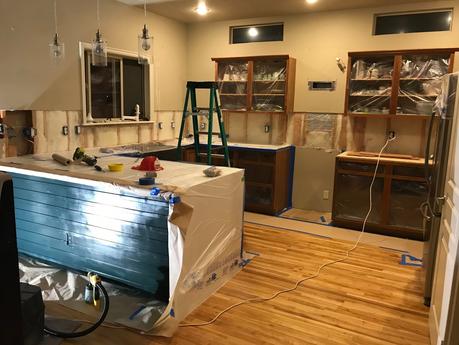 We tore out several cabinets and replaced them with floating shelves. We couldn't expand the size of the room but taking the cabinets out and leveling the counter by taking out the high bar makes it feel so much bigger. I also love the waterfall countertop.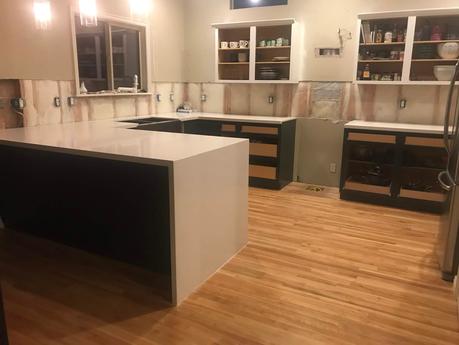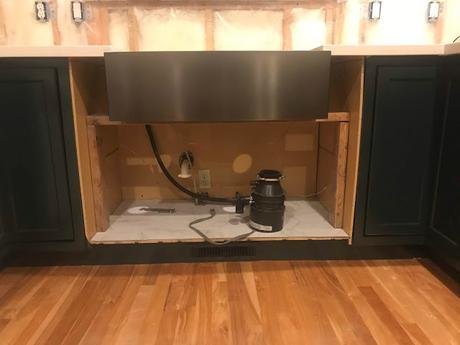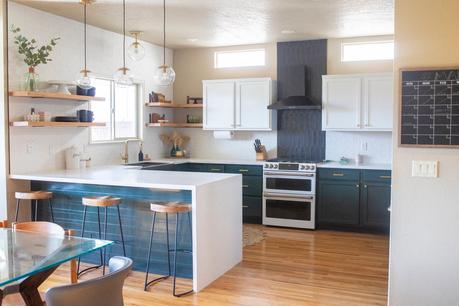 Green paint - Salamandor by Benjamin Moore
I hope this helped give you a little inspiration for your kitchen remodel. I was so excited to see the changes that I never really got bothered living out of a dysfunctional kitchen for a couple of months. The process took us a little longer than I anticipated but we did a lot of it ourselves and my husband was traveling a lot during that time. WORTH IT!