Hi friends!!  Did you miss me all day?!
Yeah, you probably never noticed but my Monday post is quite a bit late.  Our power went out at 11am this morning and didn't come back on until around 7pm.
Ew.  I was cold and it was dark and it was raining all day so it was overcast outside.  Double ew.
I feel my best when the sun is shining and my heat is running.
We couldn't cook anything and bathroom breaks were in the dark.  Oh it was not fun.
On the plus side, my hubby was home early (due to power outages and ridiculous winds--he works outside) so we got out of the house.  After the boys' nap, we booted 'er to find some warmth and light.  And, of course, food.  
Anyways, no power = no blog post.
But alas!  Here I am!
And here to show you my fun kitchen additions.  Love them!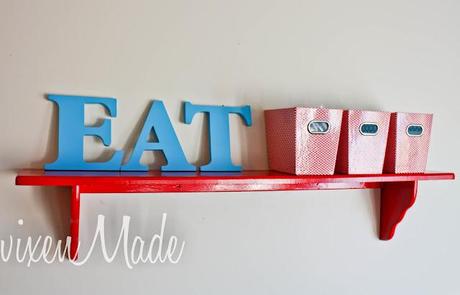 Let's start with my 'EAT' sign.  Found it on clearance for a few bucks.  Kinda looks dingy with the off-white color goin' on.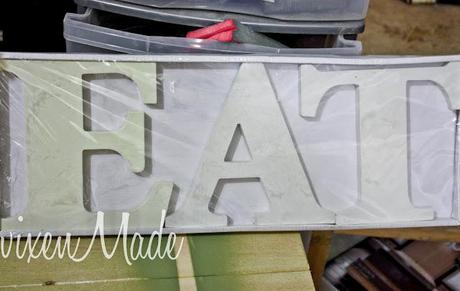 Nothing my beloved Caribbean Blue spray can can't fix!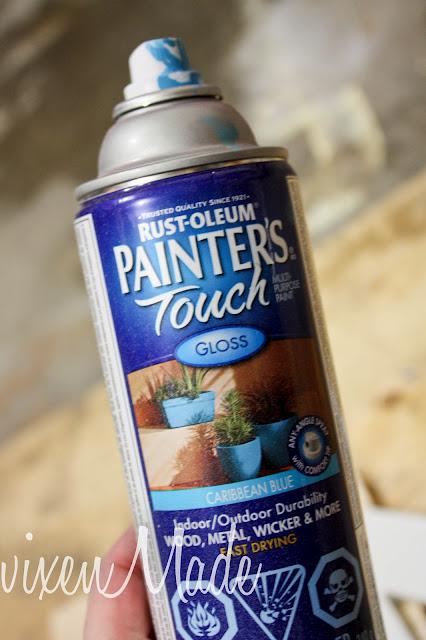 SO much better!!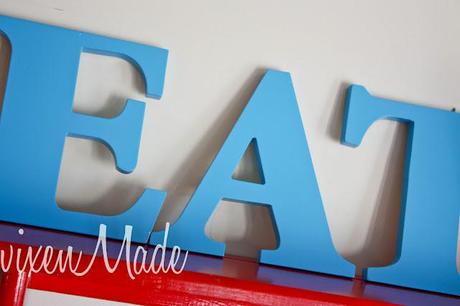 And the shelf started out like this.  Bought years ago, used briefly and stored for a few more.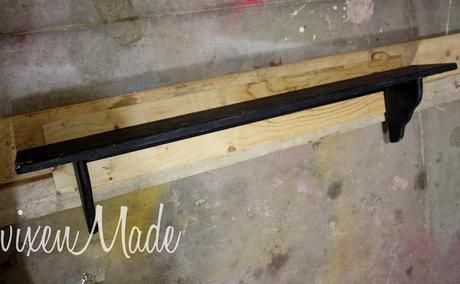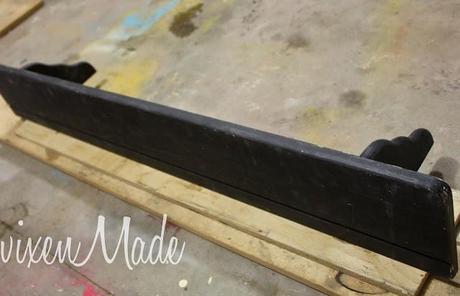 With a good priming and painting (in glossy red!).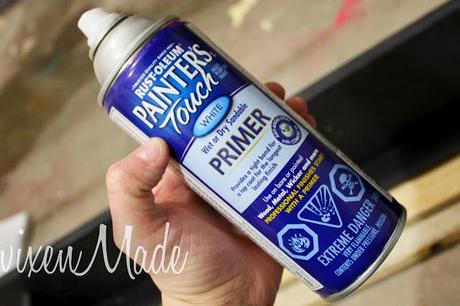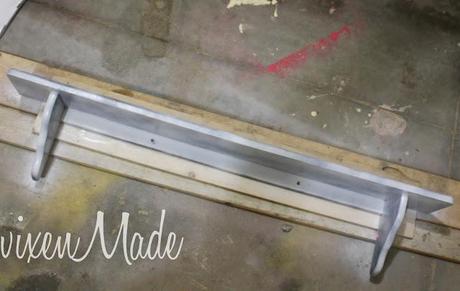 Seriously!  Like the perfect red lipstick.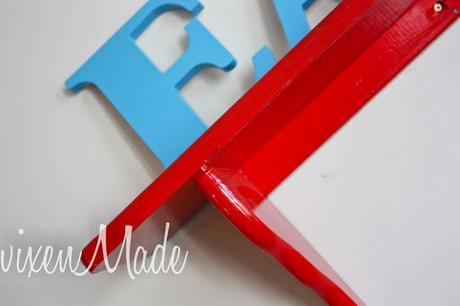 And that's all folks.I love my new (cheap-o) additions!Once again.  Nothing a little spray paint won't fix, am I right!?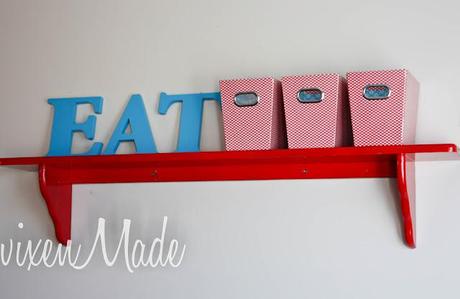 Thanks for stopping by!  Hope your Monday was marvelous.

I link up here!