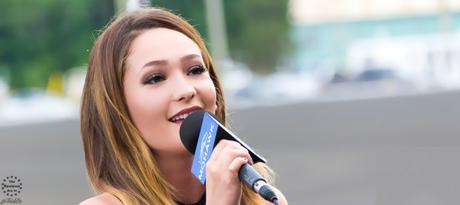 Entertainment, 2017, Country, country music, horses, Jojo Mason, Kira Isabella, Mohawk Racetrack, Pepsi North America Cup Music, Sports
On Saturday, June 17th I had the pleasure of attending 34th running of the North America Cup at Mohawk Racetrack. It wasn't the horses and drivers that brought me there but the live entertainment.
Woodbine Entertainment put on an amazing event with prizes including the best seats in the house, a $1000 prize, fun NA Cup swag, great food and drinks, and more. With a $1,000,000 prize up for grabs in the big race, we had the cream of the crop of horses and drivers. Topping this off, a sweet country music show starring JoJo Mason and Kira Isabella.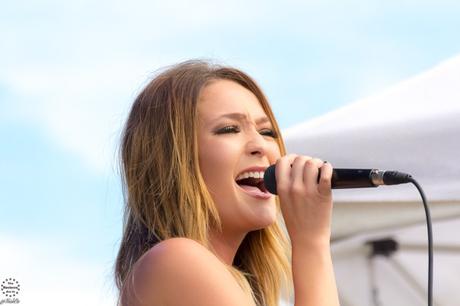 What started out as a bit of a crap shoot weather-wise, turned into an amazing time complete with warm temperatures and no rain. There were lots of people in attendance and they were ready for exciting races and the great entertainment and they got both!
Kira Isabella took to the stage just after 5:00 pm and she very quickly let us know she'd dressed for rain and maybe, just maybe, a black jumpsuit wasn't the best choice for the 30-degree temperatures. She looked awesome and she sang and danced enthusiastically throughout her set. Kira played through her hits, including Quarterback, I'm So Getting Over You, and Shake It If Ya Got It. She did a great cover medley which included Hotline Bling, Shape of You and Jackson and then she played us a brand new song, I Don't Wanna Know. It's a great balladand I'm hoping you get to hear it on the radio soon.
She won over the crowd and finished up her set by introducing her band and while her guitar player sang, she disappeared off stage and came back waving a Canadian Flag. Who doesn't love a little Canadian pride? The set ended and the substantial crowd slowly wandered back to watch Kira sing the American and Canadian anthems before the racing began.
JoJo Mason was up at 7:00 pm and while we waited for him to get started, Kira wandered back over to the merch tent hang out and chat with fans. She chatted, took photos with fans and even signed an Unfollow Delete I'm Done tank top for a fan.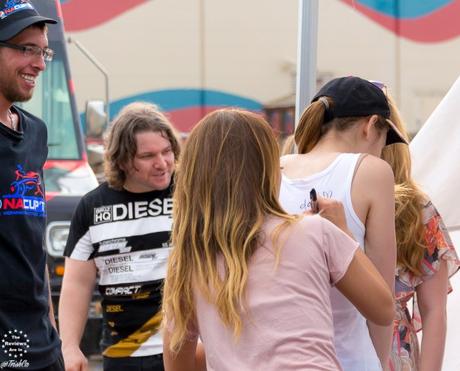 JoJo Mason had the tough job of getting the crowd to leave the track and come listen to him sing. He arrived on stage with his signature JoJo smile and as he sung, the crowd started towards the stage. With his smooth voice and amazing audience engagement, he played a handful of songs and then let the crowd know he'd be back in a bit. JoJo sang throughout the evening, doing a couple of songs and then letting the racegoers head back to place their bets and watch their horses and drivers race past the finish line.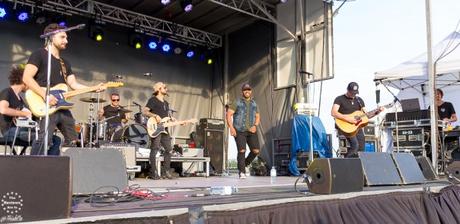 I'm not sure how he did it, but JoJo kept his cool, in spite of the very warm evening. The crowd got to hear Made for You, Good Kind of Love, Red Dress and his brand new single Something to Wrap My Heart Around. He threw in some covers including Wagon Wheel and he may have dropped in a little of Bob Marley's One Love into one of his songs.
It's always about the fans with JoJo and he made sure to take the time to talk to everyone who wanted to talk and take photos with everyone who wanted them including these two sweet girls who were thrilled.
This was the first outdoor show of the season for both of these performers and they're both happy to be back out, playing for the people of Canada. Kira's currently got a duet with the Chris Buck Band, That's When You Know, out on radio and JoJo released a brand new, full-length album on May 24th. It's entitled Both Sides of the Bar and you can read our review right here!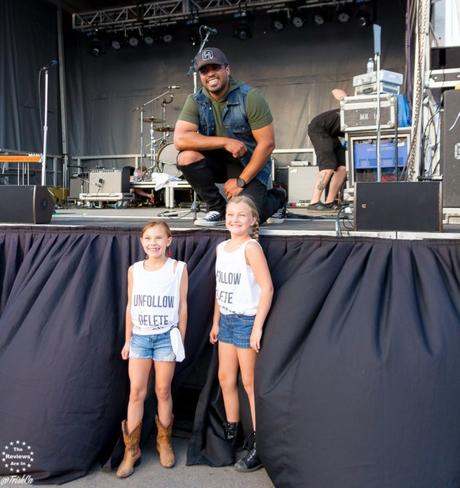 MORE PHOTOS OF KIRA ISABELLA
MORE PHOTOS OF JOJO MASON

PHOTOS OF THE PEOPLE


PHOTOS FROM THE PADDOCK AND THE TRACK

And what would race day be without these guys?