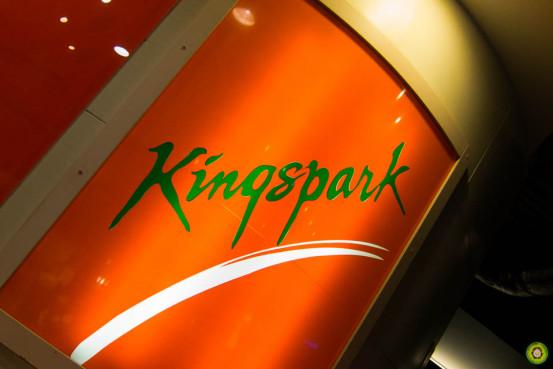 FINALLY.  hippoCHAN finished all her finals, on a high note as well.  For her celebratory dinner, we decided to go simple:  Kingspark Steak House in Richmond.  Similar to most other HK cafés, the food is relatively cheap, yet filling and flavourful.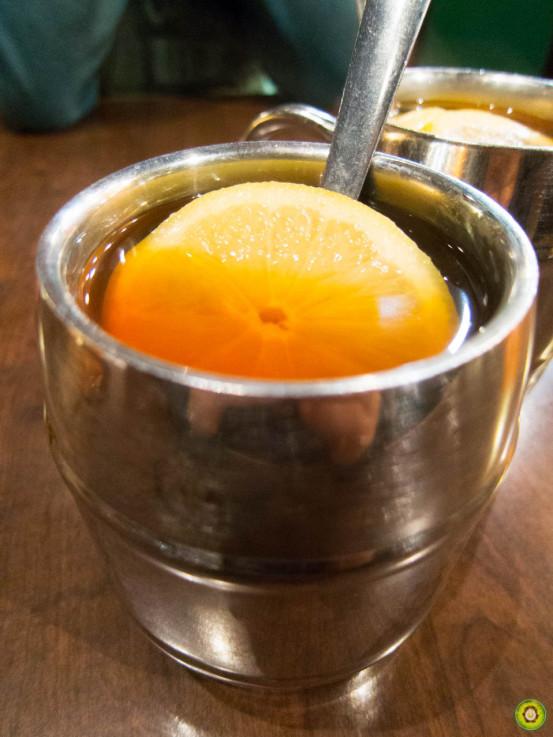 Since it was already ~8PM, I didn't want to order my usual Hot Milk Tea and stay up like a night owl (which I did anyway).  So, I mimicked hippoCHAN and ordered a Hot Lemon Tea.  It's unsweetened so it can be a bit bitter.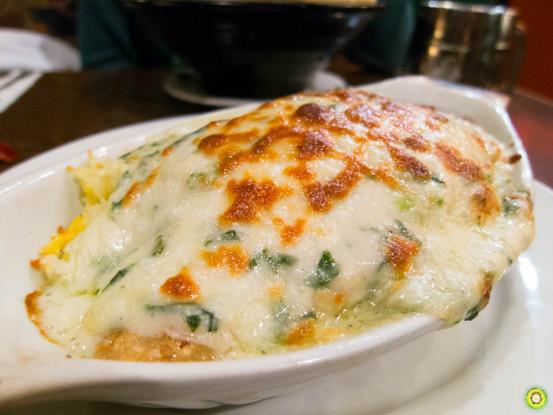 I typically order baked pork chop rice at HK cafés, but I didn't have a good experience with it at Kingspark… It was dry and salty – incomparable to Copa's!  As a result, I indulged in a Baked Garoupa Florentine on that chilly night.  As with all other baked items, this dish was completely coated in cheese!  You could probably set it outside in the cold, and the rice would still stay warm, wrapped snuggly in a dairy blanket.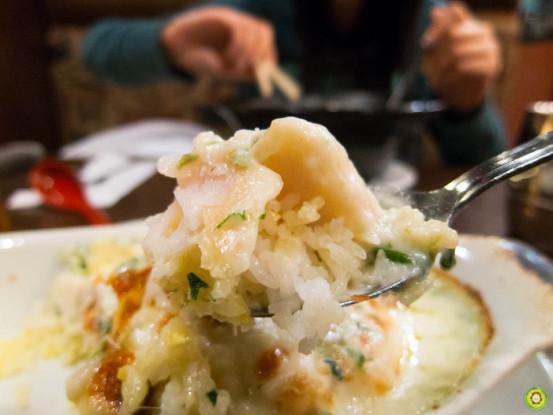 The great thing about this dish was that the fish was big enough to span across the elongated bowl.  With every byte, there's fish, cheese, sauce and rice.  I missed the spinach though – it sorta disappeared.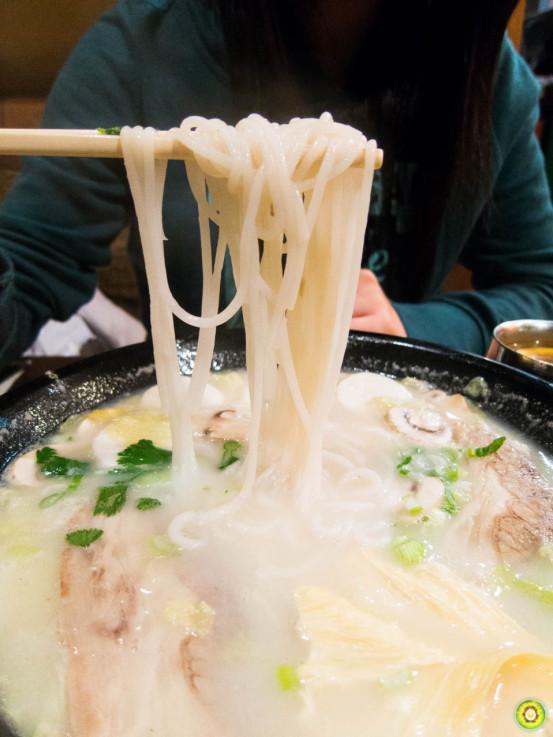 hippoCHAN, on the other hoof, mixed and matched her own noodles:  Rice Noodles w/ Squid Balls & Beef Brisket in Fish Soup.  Besides her selections, the meal comes with mushrooms, lettuce, tofu skin and cilantro.  I didn't really taste it, but I could tell that they don't use quality beef brisket, based on its fattiness.
Final Bytes
1.  Open early and late!
2.  Hot drinks come with most meals!
3.  Limited parking :(
Foodobyte's Rating

---