A move that every one who supports the Second Amendment should practice.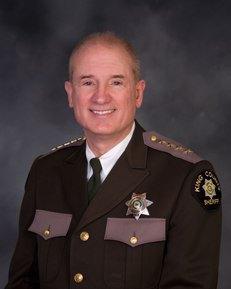 Sheriff John Urquhart
Although the majority of King County residents are very liberal, the Sheriff has some common sense. MyNorthwest.com reports that King County Sheriff John Urquhart has instructed off-duty deputies to carry their sidearm with extra magazines, following the deadly Paris attacks.
Prompted by the Paris terrorist attacks, the sheriff sent his deputies a request, via a letter, that off-duty officers be armed with their service weapons and extra magazines of ammo should a terrorist attack hit the Puget Sound region. He said, "It's not a policy, it's a request."
The sheriff added, "We are living in tough times…and certainly what happened in Paris could happen here in Seattle. I want to make sure my deputies are willing, available and have proper equipment to fight that if it happens."
Urquhart has the guts to say what Obama wont – that the biggest threat to the area is homegrown terrorism, and locals who decide to support terrorists organizations such as ISIS. "What I am worried about, what causes me lose sleep at night, is a homegrown terrorist," Urquhart said. "That's somebody that hasn't come over from Syria, that's not an official part of ISIS, but has been radicalized by ISIS by their propaganda. They've been implored to take action wherever they are, around the world," he said. "I'm afraid of a homegrown terrorist that does something here. It's going to be a soft target."
Urquhart believes that having off-duty deputies armed and prepared will greatly help the situation. "We are all frustrated by what's going on, mainly because we don't know what to do. This threat is so nebulous, and yet so real. And I thought this is something we can do," Urquhart said.
"I always tell my people to be vigilant, 'if you see something, say something,' all of that. But it's not enough," he said. "Here is something they can do. They can be ready. We have the training. We have the experience. We have the weapons; let's carry them." (Amen to that!)
The King County Sheriff's Office has 700 commissioned officers, according to Urquhart. While off-duty deputies were once required to carry their service weapon wherever they went, that is not the case currently. But for Sheriff Urquhart, it's already a personal policy that he follows. "I carry all the time," he said.
---
I carry because of crime in my town (recently, a woman was walking her dog on a neighborhood street in the afternoon and a man came up behind her and put a knife to her throat) and I typically leave work when it is dark. I trust that my firearms skills will protect me much better than urinating on a potential attacker.
Also, because I can.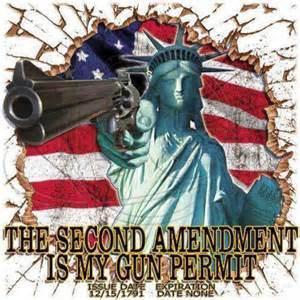 DCG