Hi everyone,
I have to admit that I do enjoy watching reality TV shows and of course, the biggest at the moment seems to be Keeping Up With The Kardashians! I am a fan of the show, I find it really entertaining and interesting to see how famous people live and what they get up to. Obviously, not everyone likes the show or the Kardashian family and each to their own I say! However, when official pictures emerged of Kim's wedding to Kanye West, it was evident that the makeup she wore for the big occasion was really beautiful!
Some details of the products used to create the bridal look was shared by her Makeup Artist, Mario Dedivanovic and I thought I would share them with you all as well! What I found quite interesting was that the products used and mentioned by Mario are actually quite affordable for the average gal. I had expected her to wear higher end makeup brands for her big day but it's refreshing to see that her Makeup Artist chose products that are accessible for all and no doubt, many of them will be selling out all around the world!
Here are the products he used on Kim Kardashian for her Wedding Day: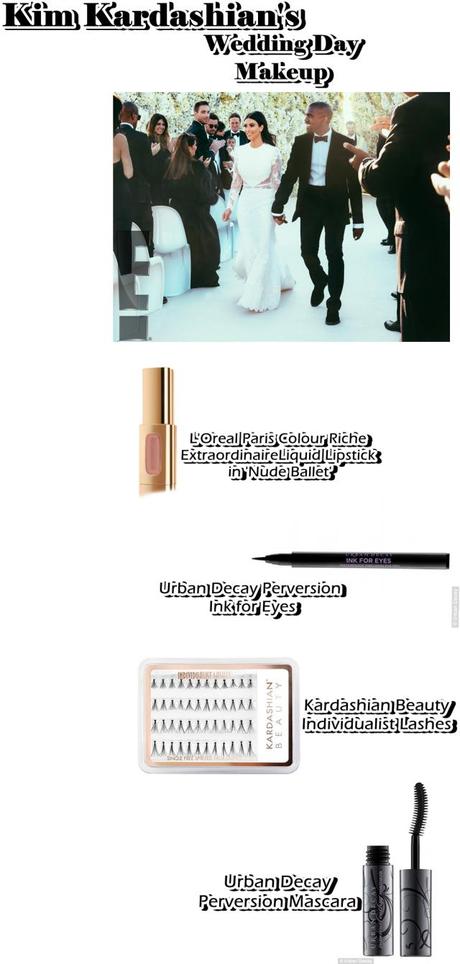 Here are some closer up images of her makeup: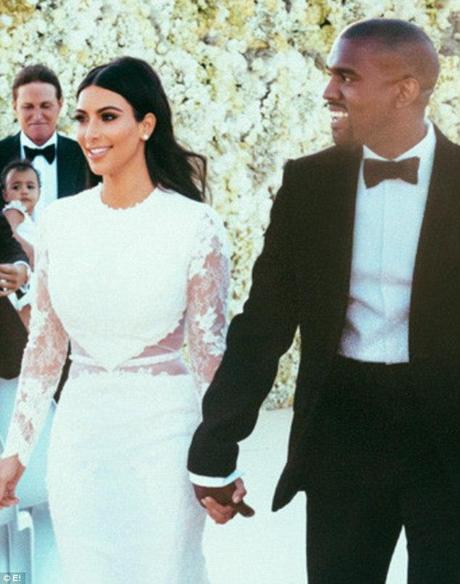 Image Source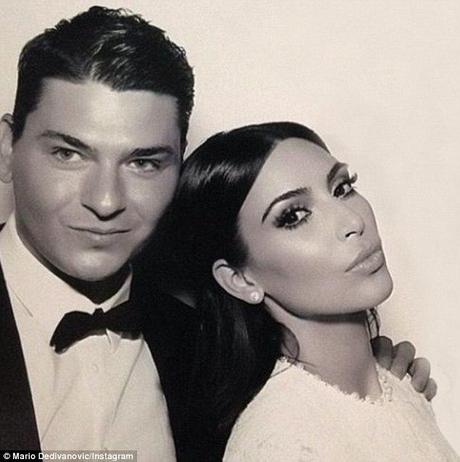 Kim with the man behind her Wedding Day Makeup Look, Mario Dedivanovic (Image Source)
I personally think she looked stunning on the day! Her makeup looks beautifully fresh and isn't too heavy and there is a gorgeous glow to her skin!
What are you thoughts on her Bridal Makeup look and the products used? Leave a comment below!
Like this post?
Follow me on Bloglovin'!
Like my Facebook Page
Follow me on Twitter
Follow me on Instagram
That's all for now,
triedandtestedblogger XOXO
P.S Dont forget to enter my 1st Blogiversary Joint Giveaway! Open Internationally!