My daughter, like any little girl, loves the idea of fairy's and Tinkerbell.  So when she started loosing her baby teeth, she was so excited to think that a 'fairy' was coming to get her teeth and leave her a treat!
After her giving me the idea, we decided to create a little fairy house that her 'tooth fairy' could visit.  Not to mention, she could leave her tooth in the house for the fairy to pick up and leave the 'treat' inside the house for her to find.  
Don't you love that idea?  Makes me wish I was still losing my teeth.
Anyways, we found a wood birdhouse at the dollar store that we transformed into this.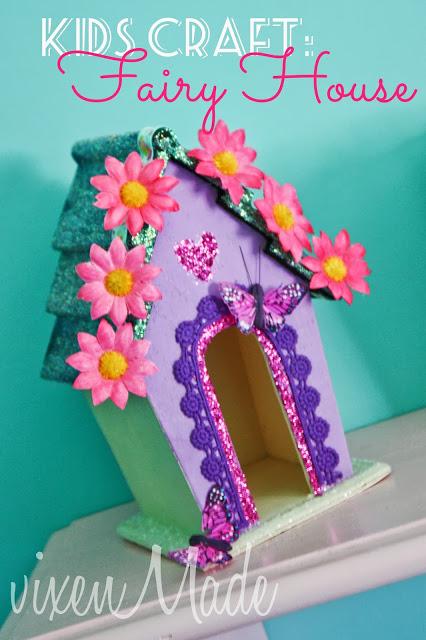 Here's what we started with.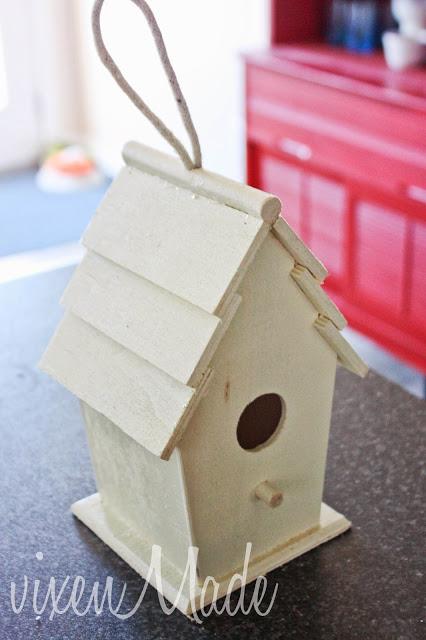 I got my handy husband to cut out the fairy sized door.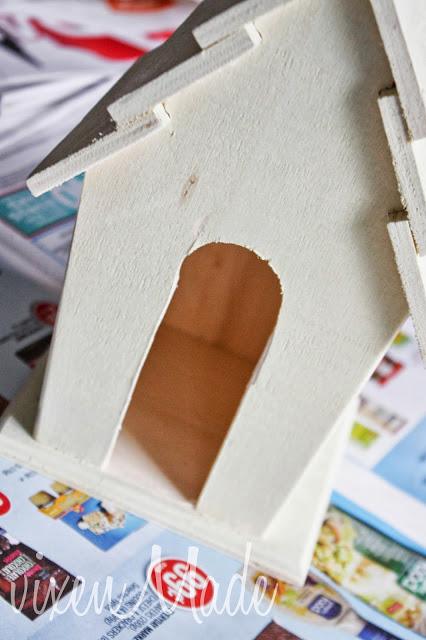 Then we gave it a light sanding.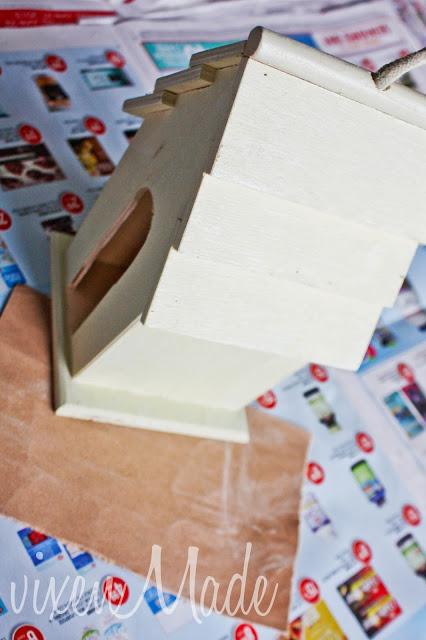 My daughter picked out her colors.  Then we went to work.  I helped by painting the edges for her.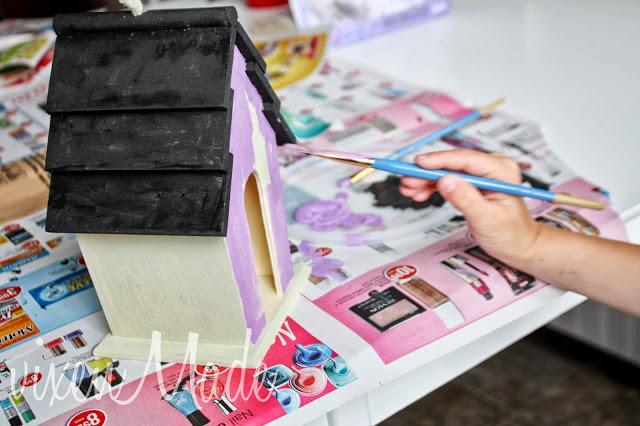 Once that was dry, we mod podged on the glitter.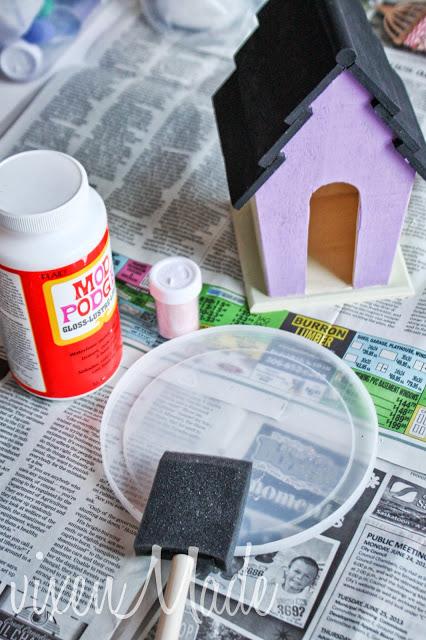 Then you can have loads of fun adding some fun detail with ribbons, trim and mini butterflies or flowers. I assisted her with the gluing since we used a glue gun.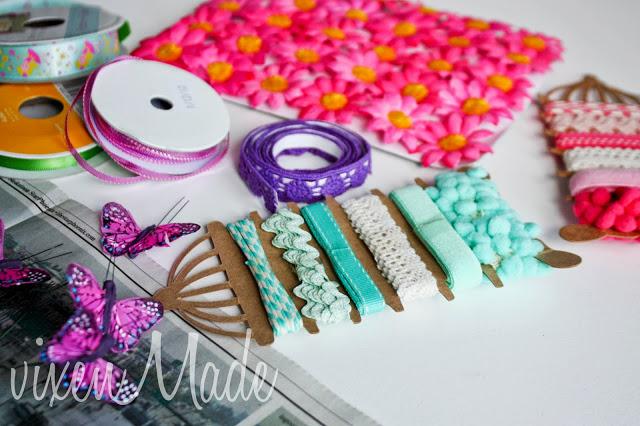 Here's how it came out.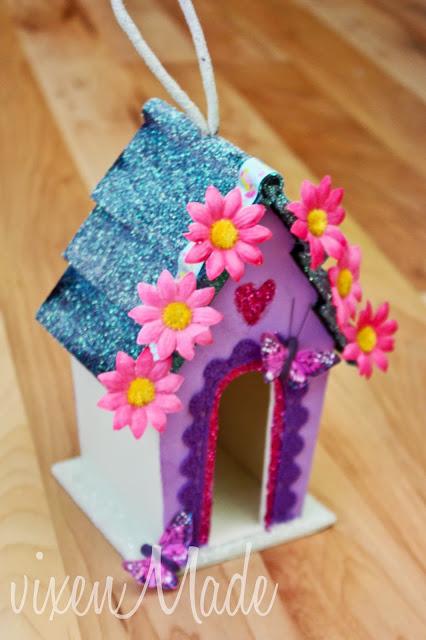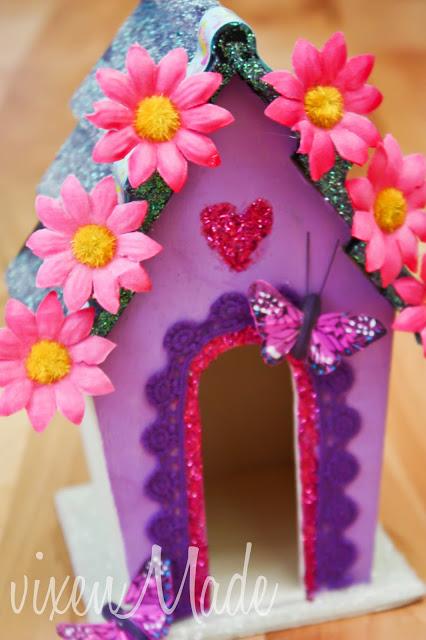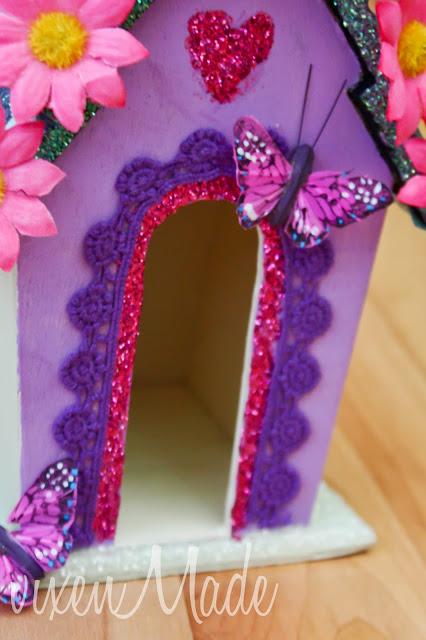 Pretty sweet.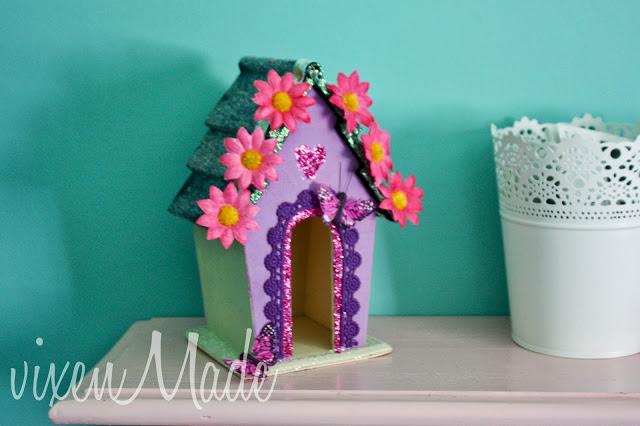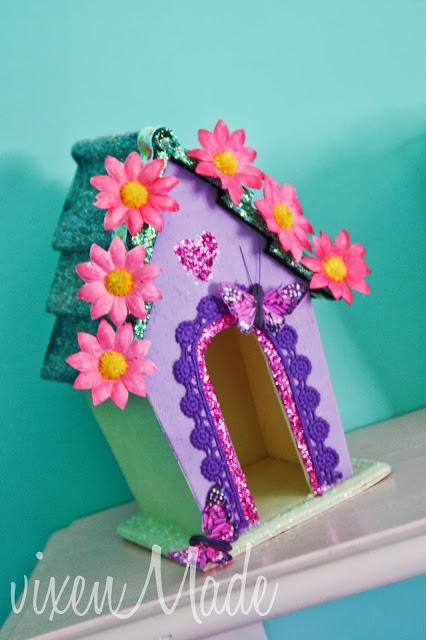 Have fun creating your own fairy house.  We had a blast!
Have a terrific day!
I link up here!