Everyone's favorite compass baby North West celebrated her first birthday on June 15th, and to commemorate the special occasion Kim and Kanye threw a Coachella-themed bash called "Kidchella" in Kourtney Kardashian's backyard. From the looks of things, it was a true Kardashian event complete with a Ferris wheel,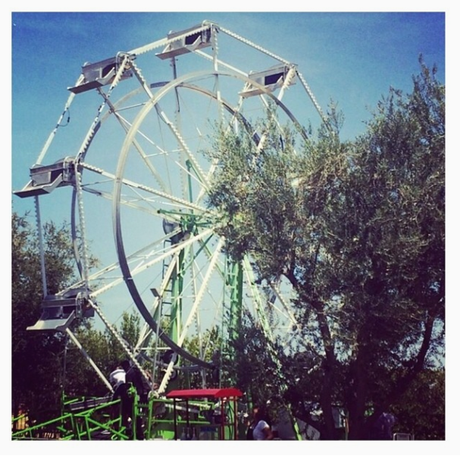 instagram.com/kimkardashian
Khloe Kardashian wearing a headdress,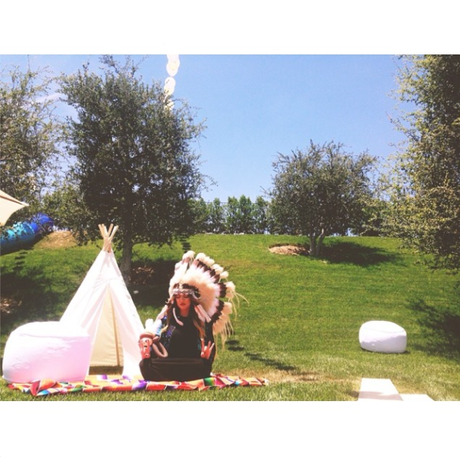 instagram.com/khloekardashian
and the guest of honor wearing fringe and enjoying a rainbow birthday cake that will likely be more impressive than my own future wedding cake.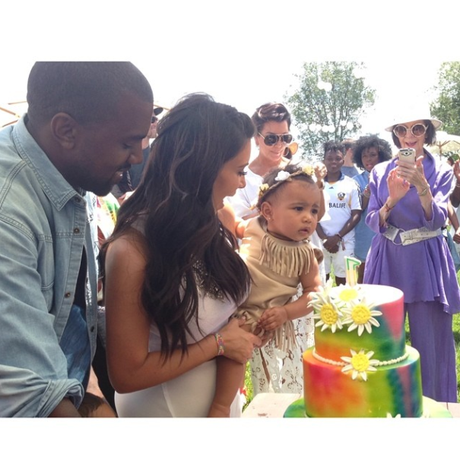 instagram.com/kimkardashian
Am I the only person who thinks a Coachella-themed first birthday party is an odd choice, even for Kim and Kanye('s party planner)? The Coachella music festival is about enjoying live music just as much as it's about partying, sweating, and wearing crop tops. What does any of that have to do with the first anniversary of a child's birth? What happened to dinosaurs and Candyland? I get that Kanye's in the music industry, and Coachella is the embodiment of the easygoing, West Coast vibe that little North will be all too familiar with as she grows up in Kimye's mansion, but a Coachella-inspired baby birthday is like an IRS audit-inspired honeymoon–the two just don't go together. What's even stranger than the prospect of a Coachella-themed baby birthday party is the one little truth that many doting parents, like Kim and 'Ye, often overlook: your spawn will not remember anything from their first birthday.
But I'll remember, parents may argue, I demand no less than 100 pictures of my little treasure's first birthday! It needs to be special and memorable!  
When you join the ranks of the new parents, you're entitled to go a little overboard, but be transparent about your motives—the first birthday extravaganza isn't really for the benefit of your oblivious tot, it's for you. While you're organizing a three-legged race, tying down the bouncy house, and serving hors d'oeuvres, the little guest of honor will probably be getting fussy or taking a nap. At 12 months old, your precious, poopy cherub doesn't know his or her birthday from the color blue. Instead of spending a fortune on an event that will be remembered only through photo albums rather than actual memories, put that extra cash away for your kid's college—17 years from now he or she will appreciate that gift a lot more than a balloon animal artist.
I'm of the opinion that parents should hold off on the birthday party madness until their child is actually cognizant of the fact he or she is turning a year older. The cherished moments like watching your little guy or girl smash up the cake or blowing that one candle out on his or her behalf is what really makes a baby's first birthday special. You can justify a huge, opulent birthday bash any way you like, but I'm going to leave Kidchella and the bougie baby birthday parties to people like Kim and Kanye.
Maybe I just don't "get it" because I'm not a parent yet (and I can't afford a tiered cake), but I don't plan on breaking the bank on my future baby's first birthday. A baby's first birthday is an occasion to remember, but celebrating birthdays is always the most fun when the birthday boy or girl actually understands what's happening and is a willing participant.
You can call me a hypocrite years from now when I'm on Yelp trying to get the least creepy clown in town and fretting over what flavor cake to order.