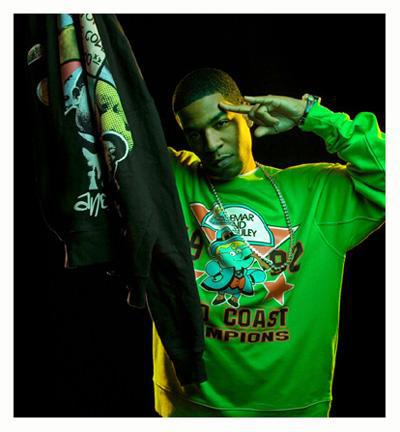 Rapper Kid Cudi and his producing partner Dot Da Genius have recently put the finishing touches on their upcoming album, WZRD, which is set for release on February 28.
As both the fans and the artists wait for the project to hit store shelves, Cudi and Dot have been working on a ton of new music which will be packaged after the album's release as a five-track EP. The announcement was made Monday night (February 13) at a listening party for the album that was being held in Hollywood, CA.
Cudi had the following to say to the crowd about WZRD and what their next moves are, "We are doing an EP already and it's going to be coming out in a couple months. We just can't stop making records. I made a new record the other day that's really, really, really phenomenal. So we're gonna put out this five-track EP just to f*ckin' put out some jams."
In addition to the album and EP, the duo plan to embark on a worldwide tour starting in April that will first hit Europe and then head back to the states. When asked about the global touring plans, Cudi responded, "this album is something the world needs to hear."
Kid Cudi will also be featured on the upcoming soundtrack to the film, The Hunger Games. Cudi created an original song for the album titled "The Ruler and The Killer." The film's official soundtrack will be in stores on March 20, while the film will open worldwide three days later on March 23.