"Should have brought my cowboy boots."
I kept thinking this as I made my way through the throngs of people on Broadway Street, the place to be in Nashville, and the best place to be sporting the fashion accessory of choice: cowboy boots. Although my boots paled in comparison to the authentically crafted footwear the women and girls of Nashville were wearing. These were 100% leather with detailed stitching and immaculate, intricate designs. Mine? Well, I got them on sale at Marshall's, so that should give you a pretty good idea of the look and quality. So, maybe it's best I didn't bring my cowboy boots.
But one very important pair of footwear I did bring was my New Balance running shoes. Steve and I had driven down to Nashville to run in the St. Jude Country Music 1/2 Marathon. We'd pretty much done all the big Chicago runs, and decided to try an event in a different city. It was the perfect way see a new place, get some exercise and help out a good cause. Plus, it gave us something to train for, since this winter made me want to hibernate like no other.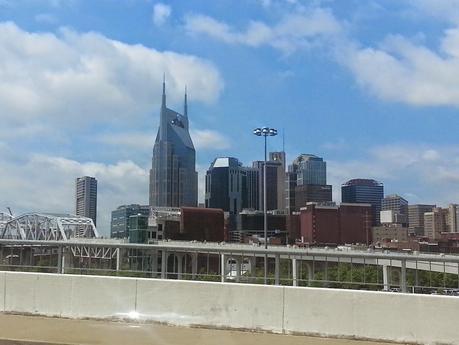 So, we rose early the Friday before the race (4:15am--why do I do this to myself?) and began the 7.5-hour drive from Chicago to Nashville. In all honesty, it wasn't too bad of a drive. I mean, there wasn't much to look at along the way, although we did pass through Morocco (IN) and there was a sign for West Lebanon (IN), so you could say we did a little "international" travel. (I will have to explore these towns in a future post.) But I digress. The route was basically a straight shot South, and before I knew it, I could see the glistening buildings of Nashville's skyline, which I recognized right away thanks to the television show. (BTW, if you haven't seen it, you should!)
We headed straight to the Nashville Music City Center to the race expo and picked up our bibs and t-shirts. As expected, the expo was packed with people, so it was difficult to check out most of the exhibitors and vendors. We managed to grab a couple bites of Powerbars, but didn't have much luck getting anything else for free. We both bought an extra t-shirt at the expo shop, and then headed outside to try to find a place to have lunch, as we were both starving.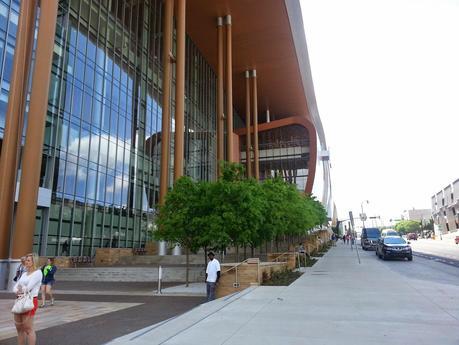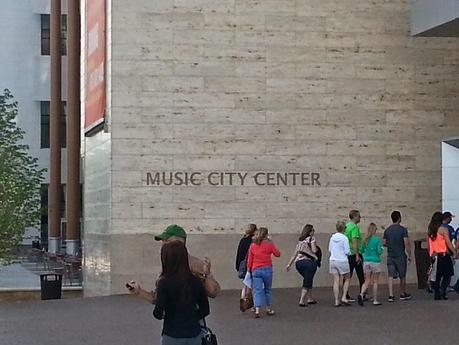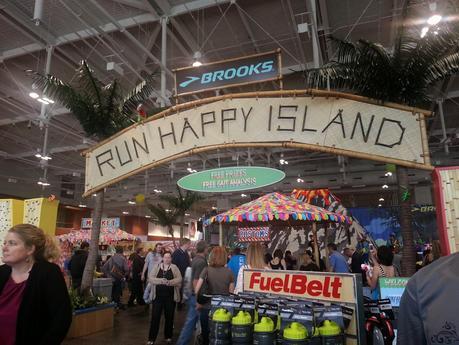 And since we were so hungry, making a decision on where to go is basically the hardest thing to do. We walked around for a good 45 minutes, before we ended up right back at the cafe in the Music City Center buying eight-dollar sandwiches. If you go here for a meal, opt for the pizza, it's half the price and the pieces are huge!
We were staying in the Aloft Hotel, just west of downtown, so we made our way there to check in. Our room was super modern and very different from a typical hotel room. There was no carpet, just a cement floor with an area rug under the bed, desk and television stand. And a bean-bag like chair sat over in the corner, but it wasn't very comfortable. It wasn't as homey as the hotel rooms I was used to, but it was still pretty cool and it definitely fit with the Aloft brand of being a contemporary, Millennial-focused hotel.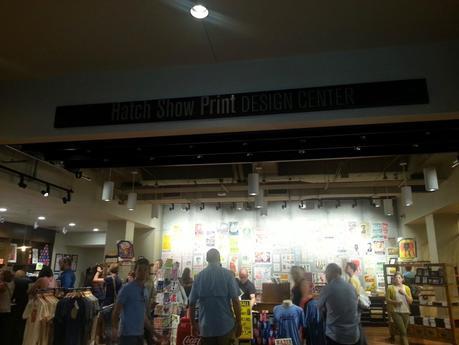 We quickly changed and walked back downtown (only a mile away) to go to the Country Music Hall of Fame. It was around 3:45 when we got there, and it closed at 5, so we figured that was just enough time to see everything. But I wasn't sure it was worth the $24.95 admission. Luckily, the woman at the ticket desk informed us that if we waited 15 minutes, we could get our tickets for half price starting at 4pm. So, of course, we opted for that. I'm not much of a country music fan, but Steve loves it, so he really enjoyed viewing the artifacts from all these great country music legends from the past. It was actually a lot of fun, and it was interesting to watch as people sang along to the music in each of the different displays. Personally, I liked the contemporary exhibit that had interactive features and showcased more of the modern artists, of which I'm more familiar. Overall, I would recommend the hall of fame, even if you aren't a country music fan. You'll appreciate the costumes, musical instruments and various knick knacks from these artist's lives.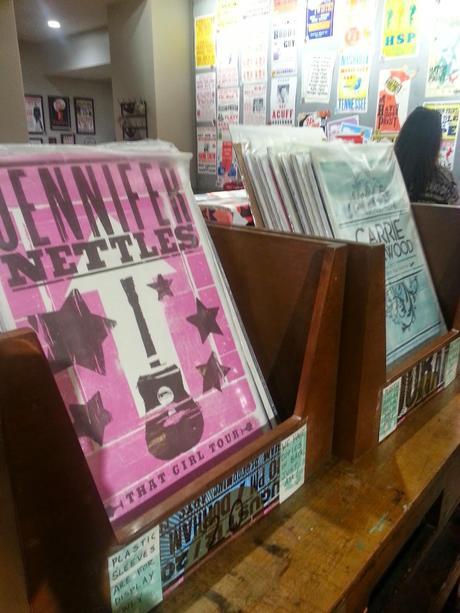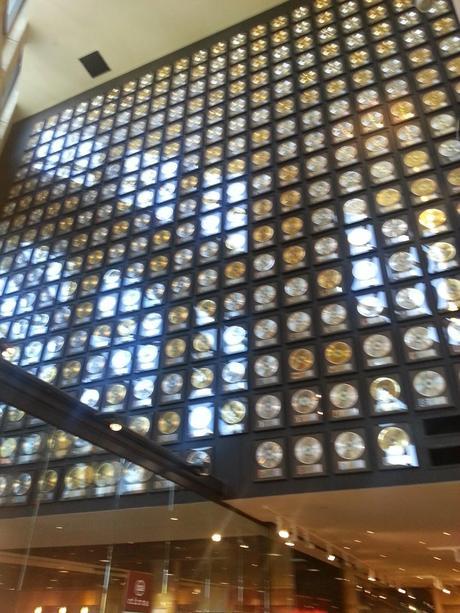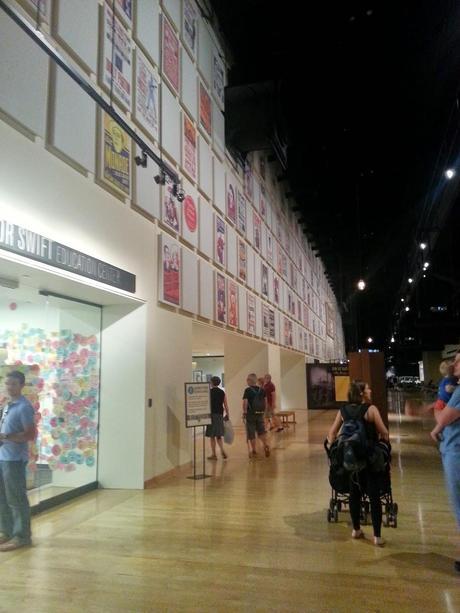 Afterwards, we walked up and down Broadway Street, the heartbeat of Nashville. Hundreds of people gather in bars, each of which has live music streaming out the open windows and patio doors, and even more people are wandering along the streets, popping in and out of stores, bars and eateries. We elbowed our way down the street, not sure where we were going. There wasn't a point going into a bar, since we had decided not to drink the night before the race, so we wandered aimlessly from block to block.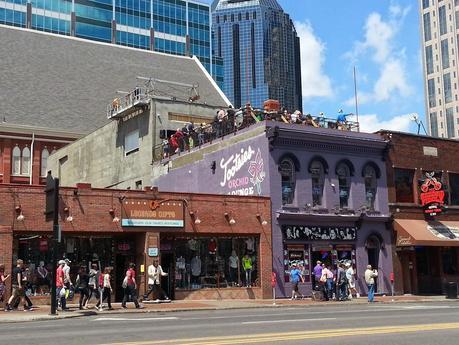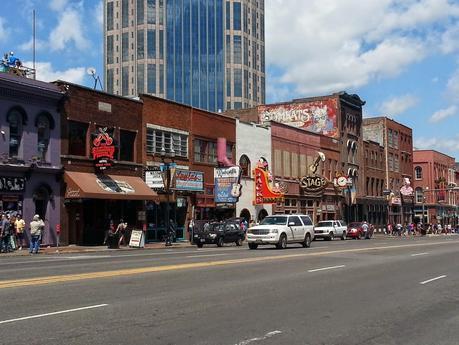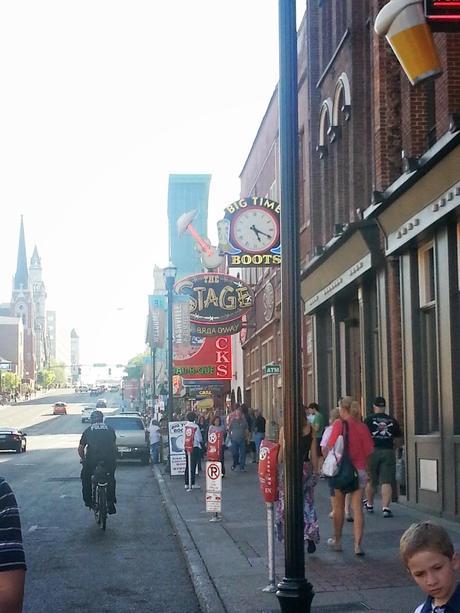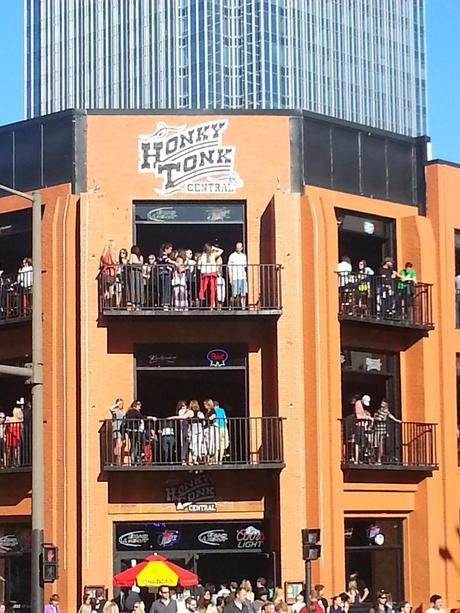 It was then I noticed how every group of girls was donning a fancy pair of cowboy boots and either tight short-shorts or a dress. I looked down at my flimsy flip flops and felt instantly out of place. At that moment, we came across a hat and boot shop, and I sprinted inside to see if I could pick up a pair. The store had three levels of cowboy boots with all kinds of cute designs, I was giddy with the hope of finding the perfect pair. But my excitement soon turned to disappointment as I turned over price tag after price tag...who pays $400 for some cowboy boots? I tried to rationalize that I was paying for a very high-quality product and I would wear them for years. But then I thought, that only makes sense if I lived somewhere like Nashville, where cowboy boots are a must-have item. But in Chicago? Not so much. So I left empty handed.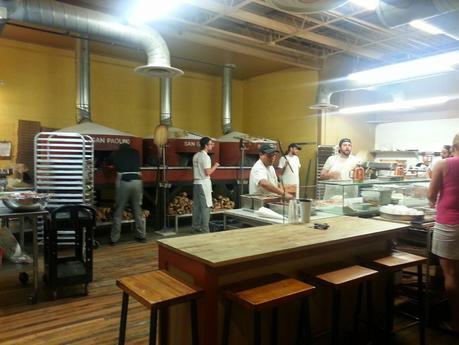 We spent the rest of the evening carb loading at a cute little pizza place called Desano Pizza near our hotel. You order at the counter, and then go find your seat at picnic tables in a back room next to the kitchen, where you can watch the cooks prepare the pizzas from scratch. It's also a byob, which I'm always on board with, unless I'm not drinking. We headed back to the hotel after dinner and crashed early.
We woke up early the next morning, threw on our running gear, did some last minute stretching and headed back toward Broadway Street for the half marathon. Between all the runners, spectators and volunteers, it seemed like half the city was heading to the same spot as us. But unlike the runs in Chicago where it is mad chaos at the start line, it was pleasantly easy to walk over to the race and find our corral. It was a little chilly when we started, but it turned into an absolutely perfect day, with awesome running conditions. I was definitely thankful for that, since the course was much more difficult than I anticipated, and would have been worse had the weather not cooperated. You see, Chicago is flat. I mean, there are some small little bumps in the lakefront path, but, for the most part, it's flat. Nashville is not. Enough said.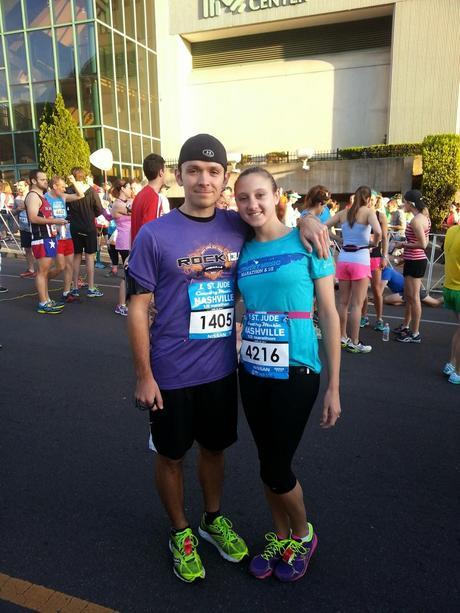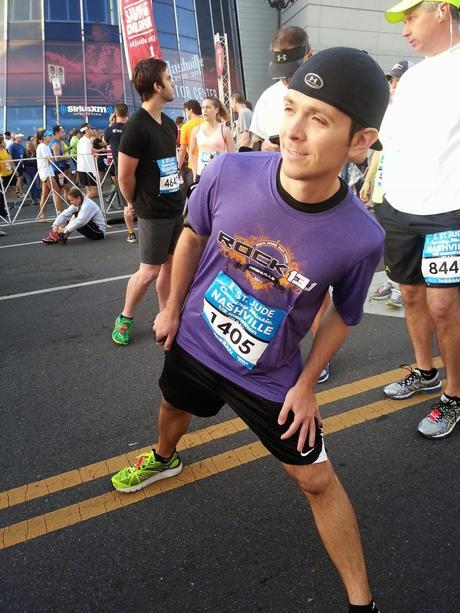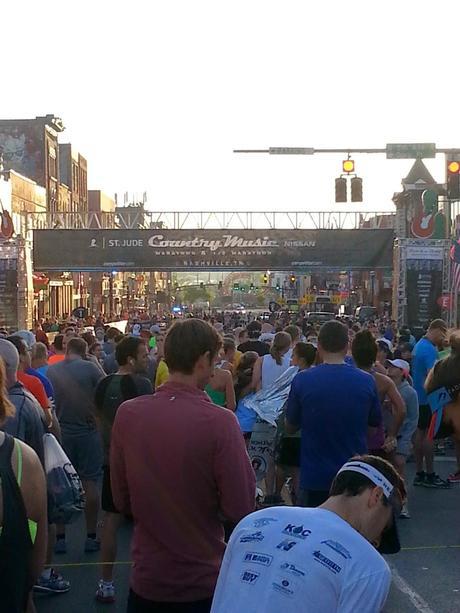 But we made it through, finishing in less than an hour and 40 minutes! Definitely felt amazing when I crossed the finish line, and to end the race with Steve was very special. We're already signed up to do another half marathon in August!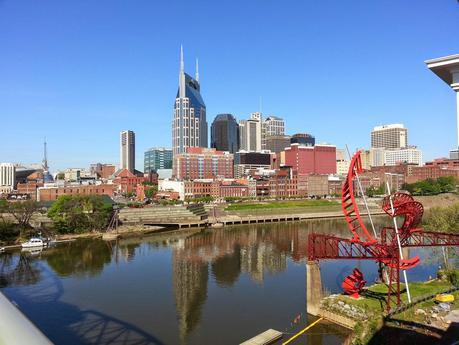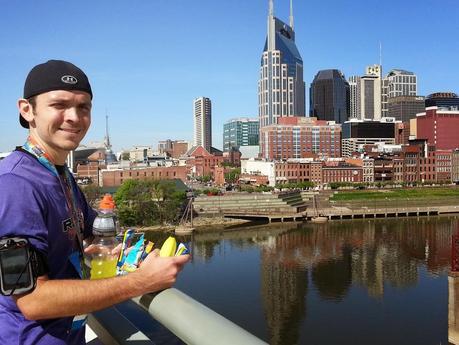 We felt great as we walked back to the hotel, where we showered, changed and got ready to hit the town. But not before we crossed another item off the Nashville bucket list: The Grand Ole Oprey. I thought it would be right downtown, in some historic auditorium. But, in fact, it's a couple miles outside the city and it's a more modern looking building right next to a mall. Despite not being exactly what I expected from the outside, it was absolutely amazing inside. I know I'm not the biggest country fan, but I really appreciate the history of this institution. I won't go into it, but it's definitely interesting, so you should read about it. And I think the pictures definitely tell a story.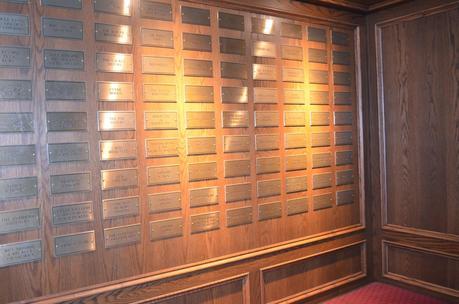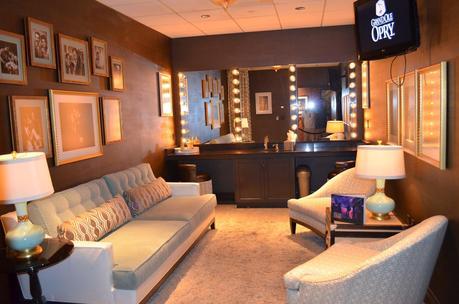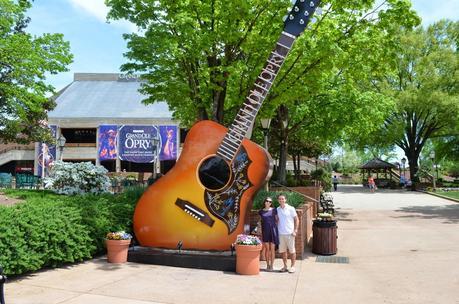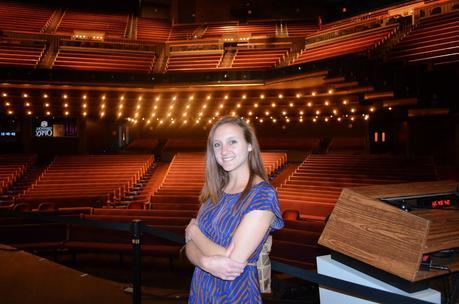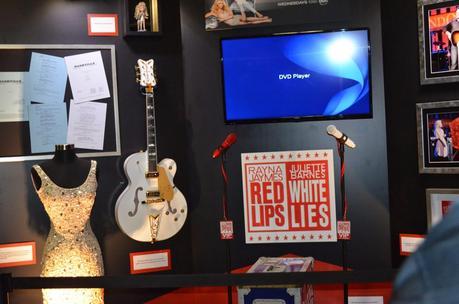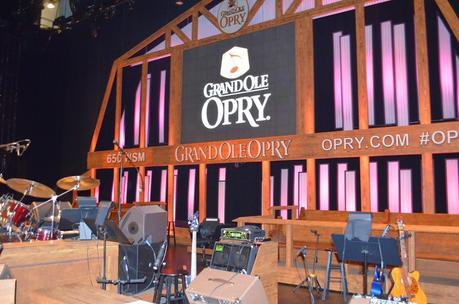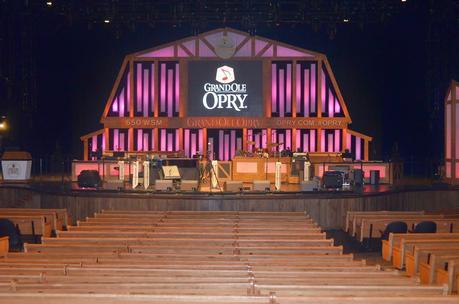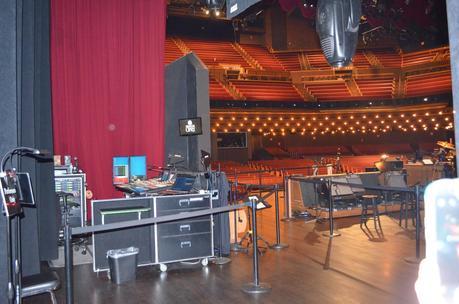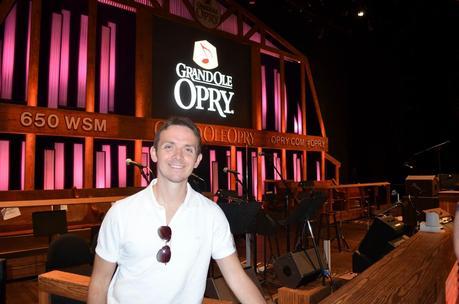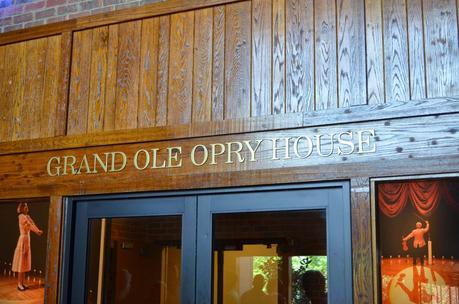 After we left the Oprey, we headed to a nearby restaurant, Caney Fork, for a late lunch. We got to sample some of the local beer (love Yazoo) and the fare (alligator tail, anyone). We also met some interesting folks who also ran the race. A guy from Jersey City sat next to us, and he had just completed his 30th marathon. He told us all about some of the races he had done, and where he'd gone, and part of me was tempted for a hot second to do a marathon. But then I felt my aching muscles as I sat up from the bar stool, and I reconsidered that.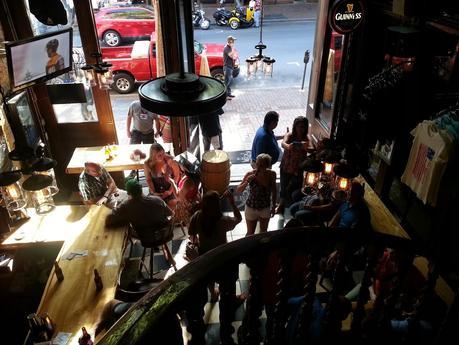 We spent the rest of the afternoon walking around Broadway street, hanging out in bars, tasting some ice cream from a local shop and just enjoying the atmosphere. We even found a nice little row of shops and bars just off the Broadway stretch, and I think some of those places were more enjoyable than the ones right on the strip. We ended the night with a complimentary concert hosted by the race at the Bridgestone Arena. We got to see nearly half the cast from the show Nashville, and it was one of the most enjoyable country concerts I'd been to. I admit, it would have been better if I hadn't been so sore and tired at this point.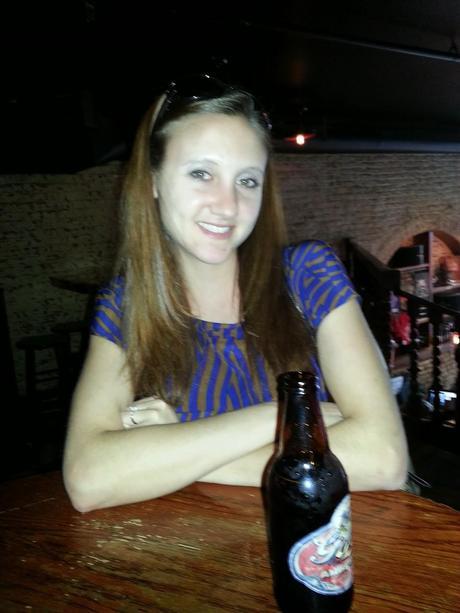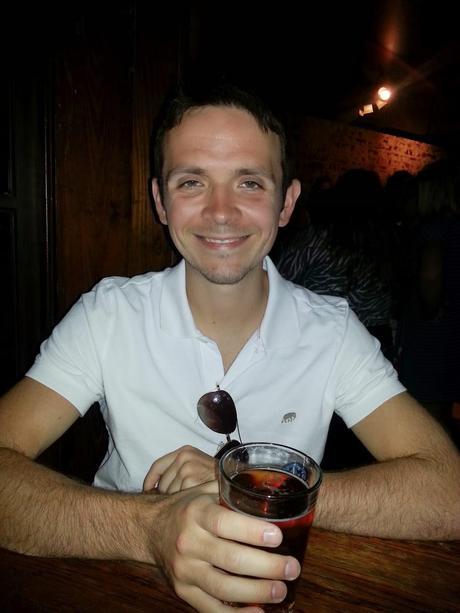 We slept in a little the next morning and enjoyed our last few hours in Nashville. After packing up all our stuff, we made our way over to the Vanderbilt campus for breakfast at Fido, a cute cafe with pretty good food and great coffee. We could have gone to this pancake house a block away, but the line was around the block, and I don't any meal is worth that kind of wait. We had a nice breakfast, and then got on the road back to Chicago.
As we drove out of Nashville, I knew it wouldn't be the last time we would visit. This city has so much spunk and character, and there are so many places I saw along the course that I would love to explore a little more. I have no doubt that we'll be back again sometime in our lives, maybe just for a weekend or maybe for an extended period of time. Who knows. Only time will tell. But in the words of the show "I'll keep coming back, oh it's true. I'll keep coming back, that's what I'll do. I'll retrace my tracks to you."