1 Flares
Twitter
1
">
Facebook
0
Google+
0
">
LinkedIn
0
">
StumbleUpon
0
">
Filament.io
Made with Flare

More Info

">
1 Flares
×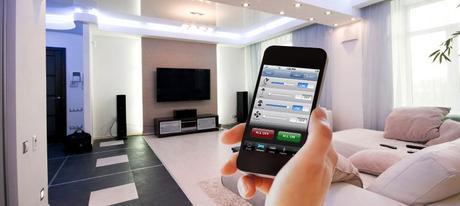 With Apple's recent announcement of its home automation software platform Homekit and Google's acquisition of smart home darling Nest, it's clear the major tech companies are gearing up to take control of your home. And not a moment too soon. The smart home space has been beset with compatibility issues, fragmentation and user frustration for far too long.
However, Google and Apple aren't the only ones to have noticed this gaping hole in a growing market. Companies such as SmartThings, Insteon and Revolv have been quietly working away at producing excellent smart home hubs that promise to integrate all the disparate home automation products currently on the market, as well as those coming down the pipeline. If you're looking for a way to kick start your smarter home and don't want to wait for Apple and Google to figure it all out for you, consider one of these smart home hub starter kits to bring seamless automation to your home in seconds.

The old kid on the block, Insteon has been working in some form of home automation for over 20 years. Its entry level starter kit will take you manual to automated in a few simple steps. Along with an Insteon hub to control all elements of your connected home, the kit includes two dimmer modules, one leak sensor, one motion sensor, and one open/close sensor. The sensors can be linked together to create custom solutions. Adding more products such as cameras and extra sensors is very straightforward. The hub is also compatible with Z-Wave and X10 devices, so you can manage existing devices or integrate new devices into your home, with the flexibility to use different protocols. All of this can be done remotely from any web-enabled smartphone, tablet, laptop or PC, etc. Additionally, Insteon just announced 
a big partnership with Microsoft
, making this a good choice for users already embedded in the Microsoft eco-system.
Cost: $299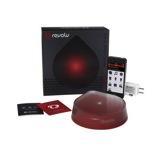 Boasting a 60-second set up and no need for an ethernet connection, Revolv debuted its game-changing home automation hub late last year. Revolv doesn't offer any home automation products of its own, instead focusing on developing a hub that can control pretty much any device on the market, including the big names such as Nest, Belkin WeMo, Philips Hue and Sonos. Controlled by a smartphone app (currently iOS only, Android coming fall 2014), the hub communicates over all current protocols; Wi-Fi, Z-Wave, ZigBee and Insteon, and is future-proofed courtesy of its seven open channels. It also has the ability to create automatic rules and triggers between devices using its "Geosense Proximity Automation." This means it can tell connected devices where you are in the home, letting you program sequences such as doors locking automatically when you leave.
Cost: $199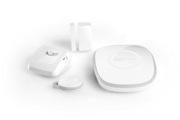 Also boasting a speedy set up, SmartThings' entry level starter kit comes with a hub and three different types of motion sensors. It too relies on the smartphone as a remote, and is currently compatible with iOS and Android. Its open platform supports hundreds of ZigBee, Z-Wave and Wi-Fi devices and most of the big names in home automation such as Belkin WeMo, Sonos, Hue, Withings, Trane and Kwiksert. SmartThings is also a learning hub, remembering your daily routines and automatically adjusting things like climate, music and lighting to your preferences.
Cost: $79.99, plus $9.99 monthly fee

Nexia's home starter bundle includes a Nexia Home Bridge and a Schlage home appliance module (a plug to turn a "dumb" lamp or appliance into a smart one). The module also extends the range of the Bridge, making it the most far reaching of the home automation hubs currently on the market. However, Nexia is pretty much locked into its own, albeit extensive, line of Nexia-compatible Z-Wave products, although it does work with a few select partners, including Trane, Schalge and GE. If you haven't already invested in a collection of home automation products from different manufacturers, the Nexia system is an excellent system to start from scratch with, especially considering the Nexia home automation control center is arguably the most powerful, yet simple to use, system currently available. However, the monthly service fee of $9.99 is an anomaly in the space.
Whichever starter kit you opt for, it's difficult to go too far wrong in this emerging space, as each platform offers a superb stepping stone to a fully connected home.
Jennifer Tuohy, a tech buff, enjoys giving advice and tips on home automation. Also being a mom, she likes to focus on technologies that save time and improve our lives. To find out more about these Home Automation devices, visit the home automation pages at homedepot.com.
1 Flares
Twitter
1
">
Facebook
0
Google+
0
">
LinkedIn
0
">
StumbleUpon
0
">
Filament.io
Made with Flare

More Info

">
1 Flares
×
The following two tabs change content below.

Guest
Guest posts from various insightful people and companies. Want to feature on TechDrink? Get in touch.

Latest posts by Guest
(see all)
Kick Start Your Home Automation With A Hub

- July 10, 2014

Apple's Security Flaw Leaves iOS Users Vulnerable

- March 4, 2014

New Year's Resolution: Make your social media feel like 'new'

- January 29, 2014